'This Is Us': Will the Sophie-Zoe-Cassidy Scene Ruin Kevin and Madison's Future Together in Season 5?
'This Is Us' Season 5 hints Kevin and Madison's time together might be in danger after Cassidy, Zoe, and Sophie returned. Here's what we know about future episodes.
Manny say what? This Is Us Season 5 Episode 12, titled "Both Things Can Be True," just delivered a shocking ending with brief cameos from Sophie (Alexandra Breckenridge), Zoe (Melanie Liburd), and Cassidy (Jennifer Morrison). So what does this mean for Kevin (Justin Hartley) and Madison's (Caitlin Thompson) relationship? The new Sophie-Zoe-Cassidy scene has a few This Is Us fans worried about Kevin and Madison's future together.
'This Is Us' Season 5 highlights Sophie, Zoe, and Cassidy while Kevin and Madison plan their wedding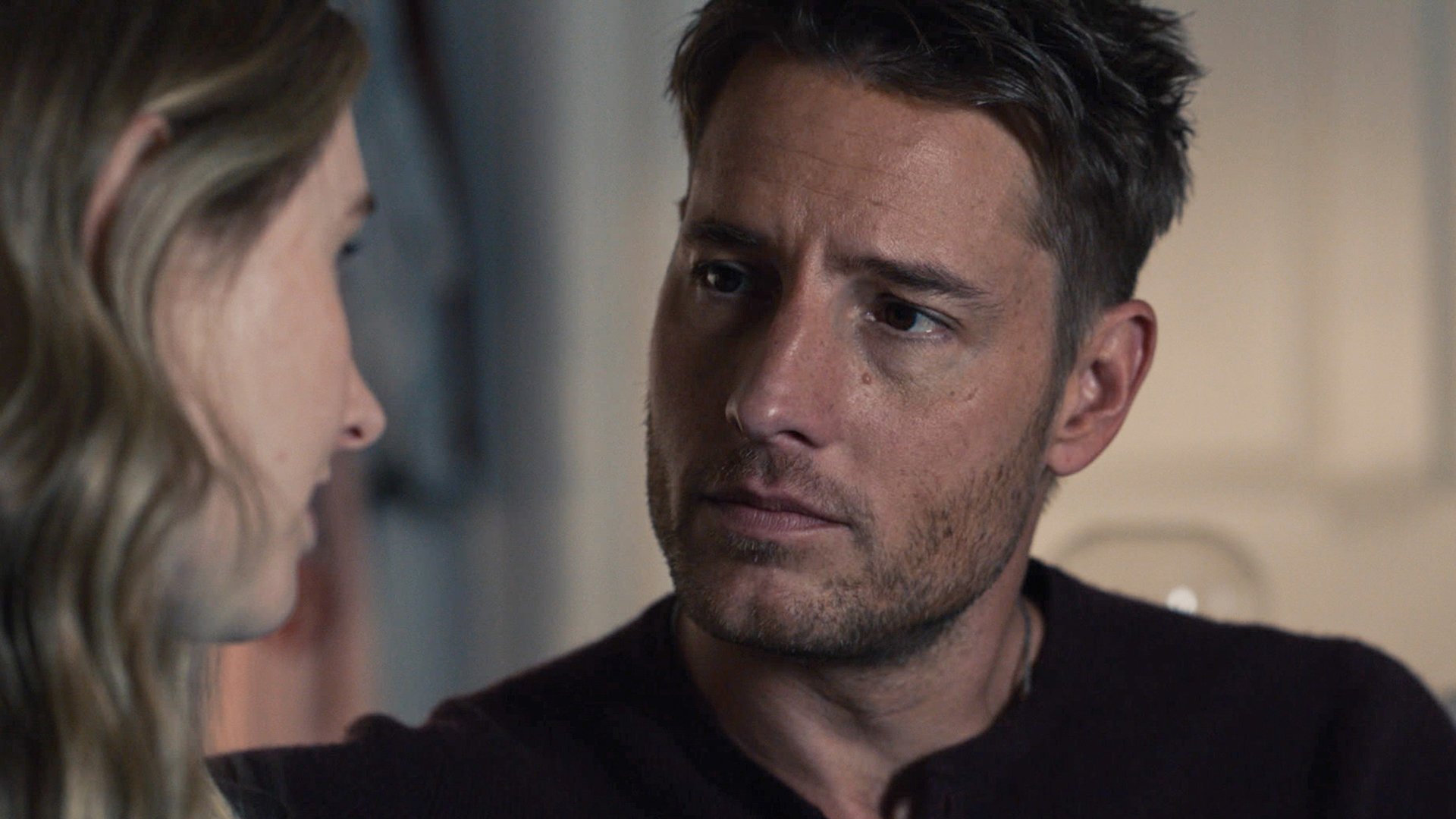 Throughout This Is Us Season 5 Episode 12, titled "Both Things Can Be True," Kevin and Madison planned their upcoming wedding. Madison started getting comfortable with her fiancé and the father of her twins. She was also honest about what she wanted. But even so, This Is Us seemingly suggested Kevin and Madison won't end up together after teasing Sophie, Zoe, and Cassidy again.
In the This Is Us Season 5 clip, Kevin's three exes picked up a copy of Us Weekly. The magazine covered Kevin and Madison's engagement. But while Zoe and Cassidy seemed to read the news with surprise and fondness, Sophie's reaction was a little more complicated.
Sophie's initial reaction to Kevin and Madison's relationship was similar to Zoe and Cassidy. However, her smile quickly faded away. Then the This Is Us episode ended as Sophie stared off into the distance. But is the character simply reminiscing or is there a hint of regret there? We'll just have to wait and see.
'This Is Us' Season 5 writers tease Kevin's future love story with Madison
The end of This Is Us Season 5 Episode 11 had fans theorizing about Kevin's future with Madison, Sophie, Zoe, and Cassidy. But of course, this isn't too surprising. Ahead of the new season in October 2020, creator Dan Fogelman hinted that Kevin and Madison won't get an "easy love story."
"It's not just going to be this easy love story like some of our other love stories have been," Fogelman said, according to Deadline. "It's fair to say they have an up-and-down journey ahead of them."
Then in an interview with Entertainment Weekly following This Is Us Season 5 Episode 11, writer Danielle Bauman and co-executive producer K.J. Steinberg teased what's next for Kevin after the scene with Zoe, Sophie, and Cassidy.
"Hold on. Deep breaths," Bauman said. "Everything's going to be OK. But also, we've had a plan for Kevin for a long, long time. So you'll just have to watch."
"Buckle your seatbelts," Steinberg added. "Let's see how that plan plays out."
Will Sophie, Zoe, and Cassidy return in 'This Is Us' Season 5?
For now, This Is Us fans will just have to watch out for Sophie, Zoe, and Cassidy's return as season 5 continues. Still speaking with Entertainment Weekly, Steinberg and Bauman remained cryptic about more cameos. "You're free to wonder as much as you want," Bauman teased.
That said, This Is Us story editor Laura Kenar already confirmed Cassidy's return by the season 5 finale. "There will be more Cassidy before the end of the season," Kenar told Entertainment Weekly after the March 23 episode. "It'll be a cool reveal when we see her."
Meanwhile, Liburd told TVLine she would "love" to return to This Is Us. "I would love to go back. I miss those guys. They're so lovely," Liburd said in September 2020. "Every time I bump into Dan Fogelman, he's like, 'Yeah, we'll get Zoe back at some point.'"
Then when speaking with The Huffington Post, Breckenridge suggested her return in This Is Us Season 5 was unlikely because of her contract with Netflix's Virgin River. "I can't do two shows at once, unfortunately," Breckenridge said. "I was supposed to go back, but I wasn't able to, which is all I can say about that. … That's a bittersweet situation. [This Is Us] is such a lovely environment to work in."
Whether Sophie, Zoe, and Cassidy return in time for Madison and Kevin's wedding in This Is Us Season 5, it certainly seems like there's drama ahead. So stay tuned.
New episodes of This Is Us Season 5 air Tuesday nights on NBC.