'This Is Us': Who Is Stacey? Jazlyn Martin Plays a Big Part in Beth's Dance Story in Season 6
In the new episode of This Is Us Season 6 on Feb. 22, the NBC drama wrapped up a chapter on Beth Pearson's (Susan Kelechi Watson) dance story. And along the way, viewers met a new character named Stacey (Jazlyn Martin). So who is Stacey on This Is Us? Here's everything you need to know about the character and the actor who plays her.
[Warning: This article contains spoilers about Beth and Stacey in This Is Us Season 6 Episode 6, "Our Little Island Girl: Part Two."]
Jazlyn Martin plays Stacey in 'This Is Us' Season 6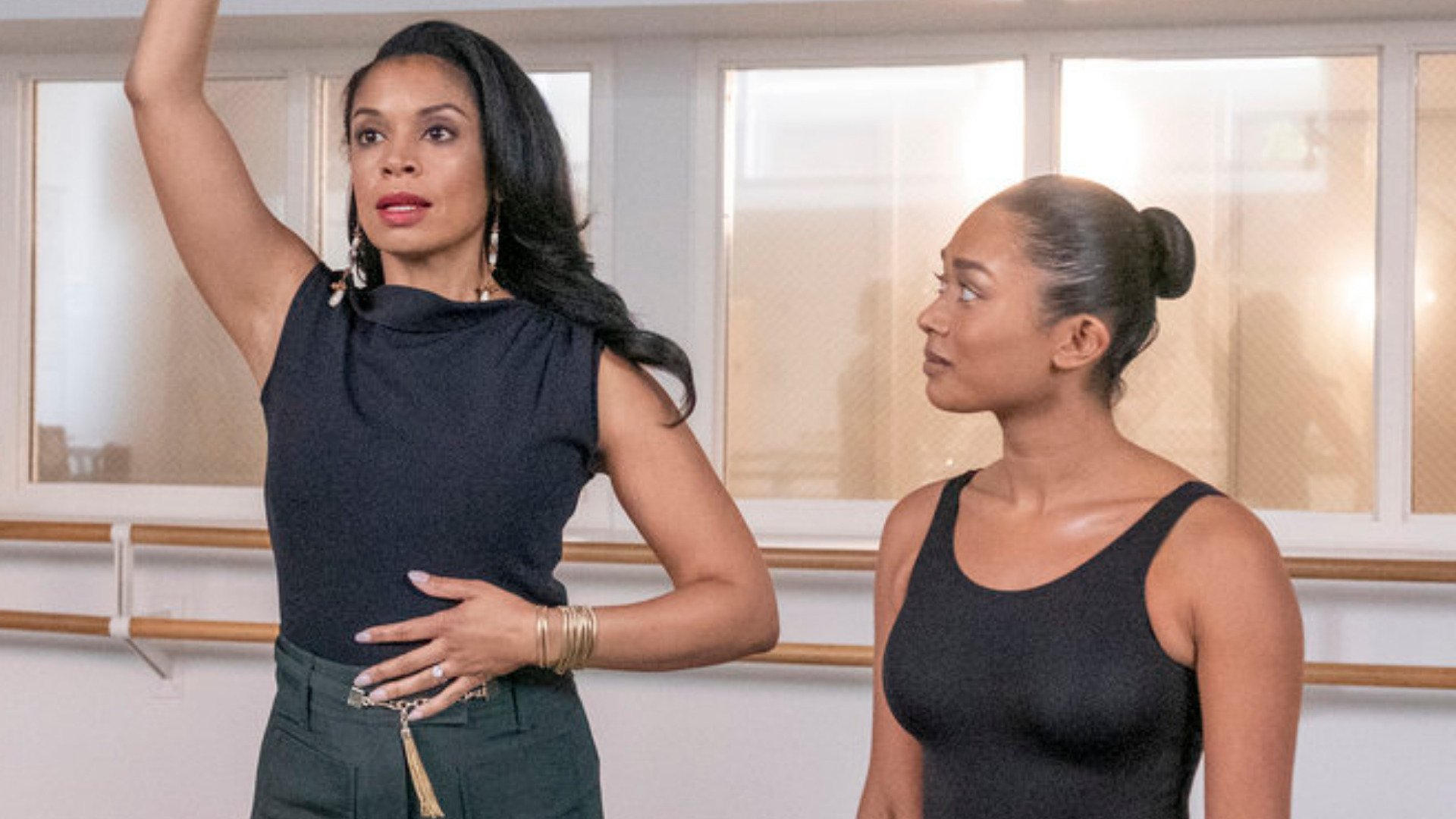 RELATED: 'This Is Us' Season 6: What's Next for Malik, Deja, Randall, and Beth After That Explosive Dinner in Episode 5?
Martin was in a handful of projects before she joined the This Is Us cast to play Stacey in episode 6. According to the actor's IMDb profile, she was in 1999, Retail Blues, The High Note, and Little Reminders. Martin will also appear in an upcoming episode of All American: Homecoming. 
Who is Stacey in 'This Is Us' Season 6 Episode 6?
RELATED: 'This Is Us': What Happened to Sophie and Kevin? The Couple's Relationship Explained
In This Is Us Season 6 Episode 6, Beth set up a scholarship program for the dance academy to scope out some untapped talent. And along the way, Beth discovered Stacey.
When Stacey joined the academy, there were a few things stacked against her. Her father wanted her to focus on school, not dance, because hoped she'd become a lawyer like him. Then one of Beth's colleagues stated that the new dancer wasn't as "polished" as other dancers and wouldn't be ready for the upcoming fall showcase. But Beth believed in Stacey's capabilities and her drive to pursue dance.
At the fall showcase, Stacey fell on stage. But Beth gave Stacey what she needed when she quit dance – unwavering support.
In the end, Stacey was able to get up and perform. Then a flash-forward confirmed that Stacey and Beth's hard work paid off. Stacey sent Beth a letter revealing that she became a dancer for the Houston Ballet. "I can and I did," Stacey wrote to her teacher.
Susan Kelechi Watson on 'This Is Us' Season 6 Episode 6
RELATED: 'This Is Us': Was Edie the Only Character in the White Car? Some Fans Aren't Sure About the Season 6 Flash-Forward Scene
Many This Is Us fans were blown away by Stacey's story in season 6 episode 6, which ultimately closed a chapter on one of Beth's major stories. It was a full-circle moment that allowed Beth to discover what she truly wanted to do after all the pain she felt from the dance world.
Meanwhile, Watson shared her hopes for the Feb. 22 episode of This Is Us. According to NBC-affiliated station WWLP, Watson said:
"I hope it will be inspiring for women, or anyone who has had to deal with feeling diminished when they were younger, or something made them feel small, and sort of holding on to that even in their adulthood. And now having an opportunity to say, 'No, I'm not that and I'm gonna let that go. And I'm not gonna let that define me.'"
RELATED: 'This Is Us' Season 6: When Will Fans Find Out If Kate and Miguel Die? The Series Creator Dropped a New Clue About the Future