'This Is Us' Star Chrissy Metz Says She's 'Emotional' About the Series Ending: It's 'Hard to Let It Go'
This Is Us is nearing its conclusion, ending with its upcoming sixth season, and Chrissy Metz revealed just how difficult it will be to say goodbye to the show. The actor said she will try to "relish every moment" of the cast and crew's final season, but admits she'll be "emotional."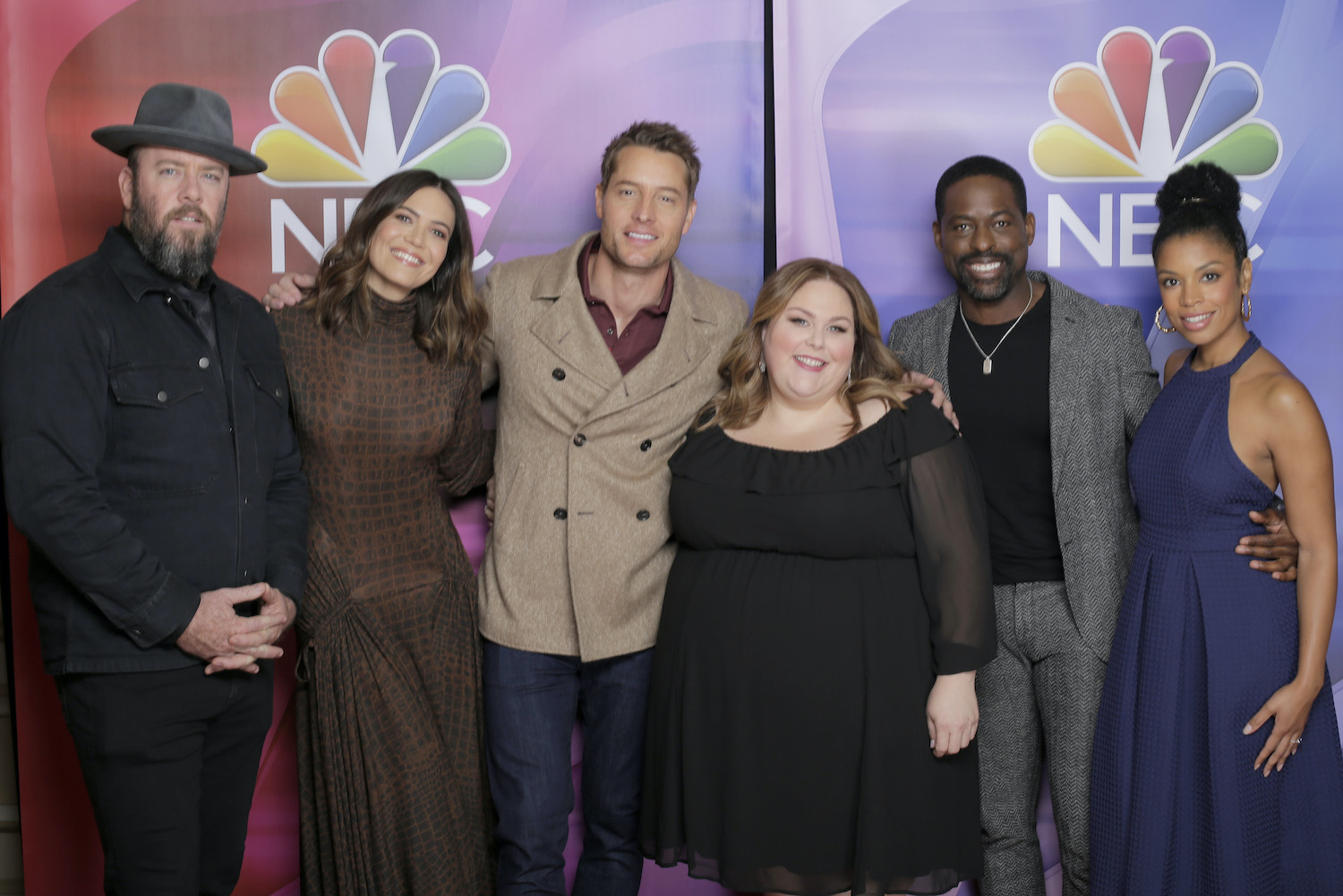 Chrissy Metz discussed leaving 'This Is Us' on a high note
During the July 30 episode of the Empty Inside podcast, host Jennette McCurdy spoke with Metz about her journey in the entertainment business and their conversation wound its way to This Is Us.
McCurdy asked her guest how she plans to handle processing the last season of This Is Us when they start shooting it in September.
Metz compared the show's trajectory with going to a party. "The party's not started, you're like, 'I don't want to be here,' the party gets real good… and the party's over and you're like, 'the party's over?' And that's sort of how I feel about This Is Us," she explained. "Because the middle was like, we were being nominated a bunch and talked about, and it's this cool network show. The beginning is great, the middle is great, but then now it's like, 'Oh, we got to leave the party soon.'"
She continued, "But you want to leave the party on a high note, you want to leave the party in a positive way. I always say we want to go out with a bang and not a thud. And so it's hard to think about that because six years is a significant portion of someone's life."
'This Is Us' star Chrissy Metz said it'll be 'hard to let it go'
Metz shared that she has a lot of gratitude for the experience and is trying to focus on that but she knows it'll be challenging. "I know that I'm so lucky and grateful to have been a part of such an amazing project for so long. But I'm really, really sad about letting it go," she explained. "I'm just going to be sad. I could cry about it."
"I don't want to be so sad that I don't enjoy it," she added. "But I'm just going to really relish every moment, and every scene, and every episode and just sit in a lot of gratitude. But yeah, I'm definitely emotional about it."
Metz said that wrapping their season five finale was emotional for her too, but she reminded herself there was still another season left. "I'm really trying not to be so sad about it because it really is a beautiful thing, it's just hard to let it go," the actor said. "Hard to let something great go."
Chrissy Metz shared her 'This Is Us' audition story
Metz's life changed when she was cast in This Is Us. During her chat with McCurdy, she shared her very involved audition story for the series. "I had nothing to my name when This Is Us, when the audition came about," she explained. Metz said she never expected she would get the part and when she went in to audition, it didn't go well.
She said getting a callback for the role "was a miracle" and when she tested with Justin Hartley, she felt an "instant chemistry" with him. "So then it was narrowed down to me and another girl," Metz recalled.
Metz was asked back for another test and, after leaving and getting to the parking structure, series creator Dan Fogelman called to let her know she got the role. "That moment will forever be etched in my brain as like life-changing moment," she said.
RELATED: 'This Is Us': Big Three Photo Explains Real Reason Why They Already Shot Part of the Series Finale