'This Is Us' Star Mandy Moore Has 3 Famous Exes
Mandy Moore of the NBC hit show This Is Us recently celebrated her first wedding anniversary with husband Taylor Goldsmith. The actress made headlines in February when she openly discussed her previous seven-year marriage to singer-songwriter Ryan Adams, saying he was "psychologically abusive" and "manipulative."
Before tying the knot, Moore had some high-profile relationships with a few well-known celebs.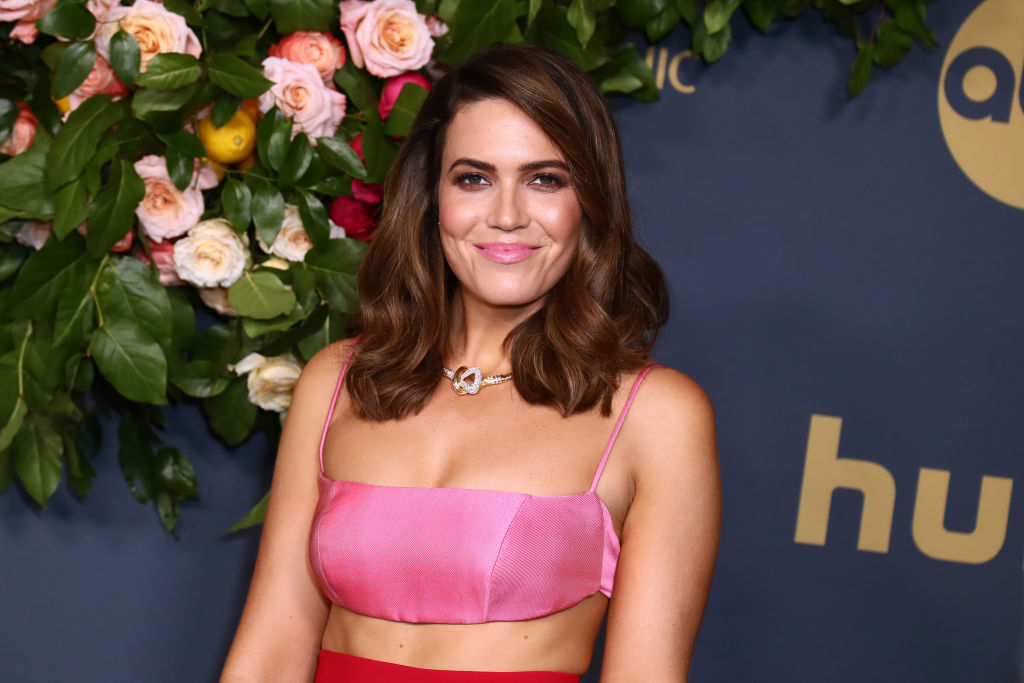 Wilmer Valderrama
Moore met That 70s Show star Wilmer Valderrama at a photo shoot for a teen magazine, according to People. Moore was only 15 at the time. "He was like my first, real, true boyfriend," she recalled.
The two dated from 2000 to 2002 and have remained friendly, though Moore did get upset with the actor when he shared some untruths about their physical relationship when he was a guest on The Howard Stern Show in 2006. She commented on their status when she was interviewed by Stern.
"I love him and I still love him," she said of Valderrama, adding that she was surprised at his statements about such a personal topic regarding their relationship. "He's a very good friend, and that's why I was so shocked by it, because not only was it a fib, but it was so unlike him. It was so uncharacteristic."
Valderrama's previous interview is clearly water under the bridge. "He's a good guy, he really is," she told People last year, saying,"We're not that close, but we're friendly." 
Andy Roddick
In 2002, Moore began dating tennis star Andy Roddick after meeting him while filming a movie in Canada. "We met in Toronto — I was doing a movie and somehow he and another tennis buddy of his came to visit me on set. I met him that way," she told Stern, according to Yahoo! Entertainment.
Though vague on details regarding their split in 2004, Moore revealed the breakup hit her hard. "He broke my heart, Howard," she said. "I was a kid, he was a kid. I started dating him when I was 18."
In an interview with Cosmopolitan in 2006, Moore said she regretted oversharing about their relationship in the beginning. "When you're happy, you want to spread the word that 'I'm in love.' But when it doesn't end up working out, it's such a bummer," Moore revealed. "Having people [I didn't know] ask, 'What happened?' was so personal. I wish I had never said anything because then maybe it wouldn't have been so awful for me when it didn't work out."
Though she had some healing to do immediately following the split, Moore didn't remain in mourning. "It's OK, wasn't meant to be… He's moved on," she said of Roddick, who is now married to Brooklyn Decker. "He's like married with kids and he seems super happy, and I'm happy for him. … We were kids; I don't care. Ten years ago, I would have had an axe to grind, but now I'm like whatever."
Zach Braff
Moore was first spotted with Scrubs alum Zach Braff in late 2004, and even guest-starred on the sitcom in 2006. With both working in the same industry, the actress took comfort in being in a relationship with someone who understood the pressures of show business. "It's just nice to be with anyone who's supportive of what you do and proud of you and respects you and respects your work," she told Cosmopolitan in 2006. "I feel lucky to be with someone who's like that."
The couple parted ways in 2006 after two years together. In Moore's interview with Stern, she shared that she thought the two would end up together permanently. "You're like, 'This is it, I know who I am, what I want,'" the This Is Us star said. "I knew nothing, in reality."
In his own interview with Stern in 2014, Braff commented on the challenges of dating a fellow celebrity, referencing his relationship with Moore. "Remember, I did that once before when I dated Mandy Moore and it was not a good — I didn't like it," Braff told Stern of dating 'super famous girls,' as reported by SheKnows. "When you date another famous person, that's when they really hound you. That's when the paparazzi are outside your house, and that's when you can't ride your bike through Manhattan, because they follow you."
Though reasons for the split were never fully given, the two stay in touch, according to Moore.
Despite some unsuccessful relationships in the past, Moore has clearly found her true love with her new husband!