'This Is Us' Star, Mandy Moore Played the Mean Girl in This Classic Movie
These days, Mandy Moore is best known for being a crucial part of the cast of This Is Us. In the hit drama, Moore plays the role of Rebecca Pearson who is, of course, mom to The Big Three. What's most impressive about Moore's performances as Rebecca is the impressive amount of range that she brings to the role. Moore is tasked with playing her character within a 40+ year age range and while it's a challenging task, she seems to do it with ease.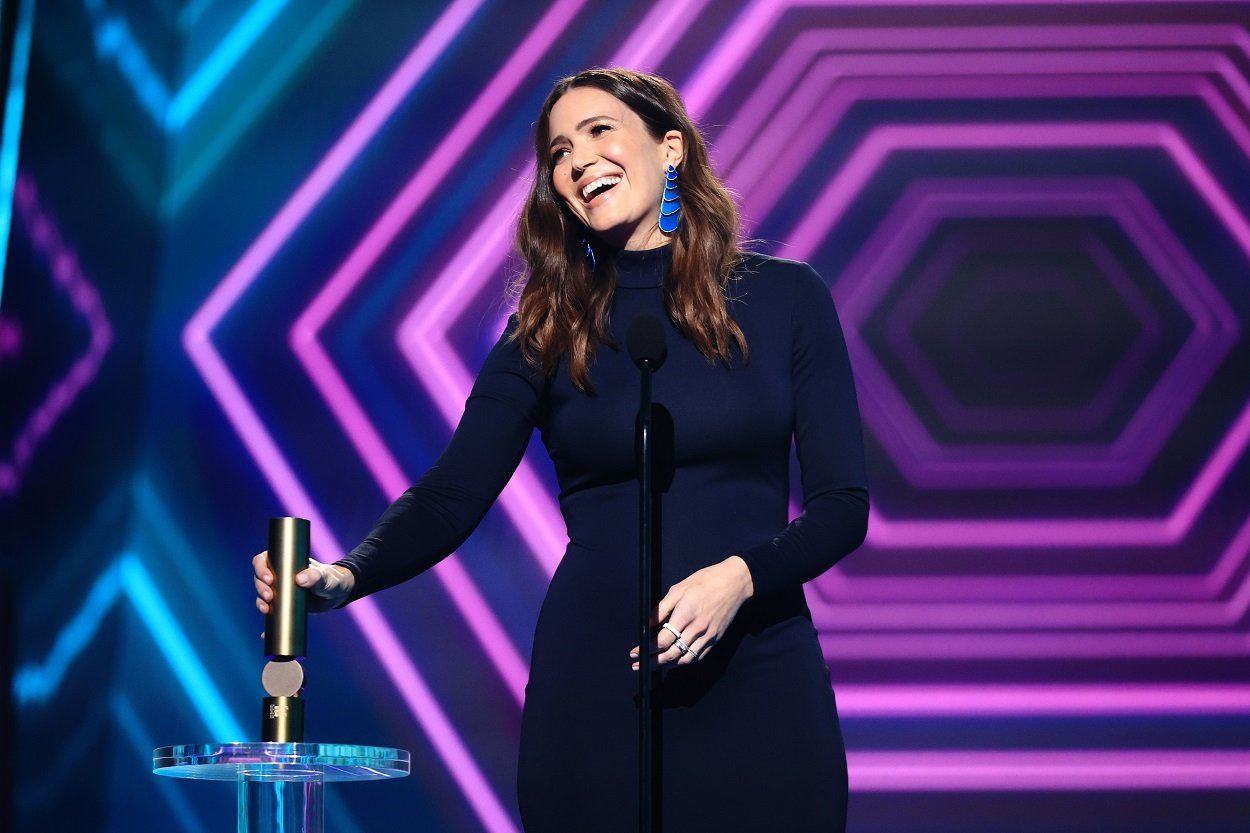 But longtime fans of Moore will note that This Is Us is hardly the first high-profile role she's landed. Moore has been building up her resume for over two decades. Fans will recall that she starred in films like How to Deal, A Walk to Remember, and Saved! back in the early 2000s. In addition to acting, Moore also found success in the music industry with hits like "Candy" and "Cry."
'This Is Us' star Mandy Moore played the mean girl in an iconic movie
Since Moore continues to build up an impressive resume, it's easy to forget some of her earlier works. In fact, some fans of This Is Us forget that her first on-screen movie role was actually The Princess Diaries back in 2001. And while Moore typically is cast as the sweet girl-next-door, in The Princess Diaries she plays mean girl, Lana Thomas.
RELATED: 'Selling Sunset' Fans Are Flooding Justin Hartley with Hate; 'I Can't Watch This Is Us Anymore'
The Princess Diaries tells the story of a young teen, Mia Thermopolis growing up in San Francisco. A bit shy and awkward at times, Mia has trouble navigating the ups and downs of high school. But Mia's life changes overnight when she learns that her late father was actually royalty and she is the only heir to the Genovian throne. Moore plays popular cheerleader, Lana, who goes out of her way to embarrass Mia and other non-popular students at the school also. After learning Mia is royal, she also fabricates the nature of their relationship in order to gain media attention.
Moore credits being cast in 'The Princess Diaries' as the jumping-off point for her acting career
Of course, Moore is more than just the villain you love to hate in The Princess Diaries. In addition to acting in the film, Moore also performs a musical number "Stupid Cupid," which fans still find extraordinary catchy. But even though Moore is quite charming in The Princess Diaries, she's been candid about the fact that she had little to no idea about what she was doing on set. The This Is Us Star has claimed that director, Gary Marshall, had no business casting her because of her lack of experience.
Though Moore was inexperienced while shooting the film, she was grateful for the experience. She mentioned loving to get to be around actors who were similar in age to her. Furthermore, she credited the film as the catalyst for her acting career taking off. While it didn't make sense for her character to return for the film's sequel, Moore's character certainly added some fun flair to the original movie. If you're itching to see Moore in a role that is completley different from the one she portrays on This Is Us, The Princess Diaries is currently streaming on Disney+.