'This Is Us' Star Milo Ventimiglia Explains Why He's Still Single After That Tiny Shorts Incident
Another This Is Us season is coming to a close but that doesn't mean Milo Ventimiglia's fans will stop asking the important questions: is he single? The notoriously private star has dated a few high-profile ladies over the years but nothing led to wedding bells.
Recently, Ventimiglia became the center of hot topics after leaving a West Hollywood gym in "short shorts," sparking more conversations about old Papa Pearson's dating life.
Milo Ventimiglia doesn't talk about his private life much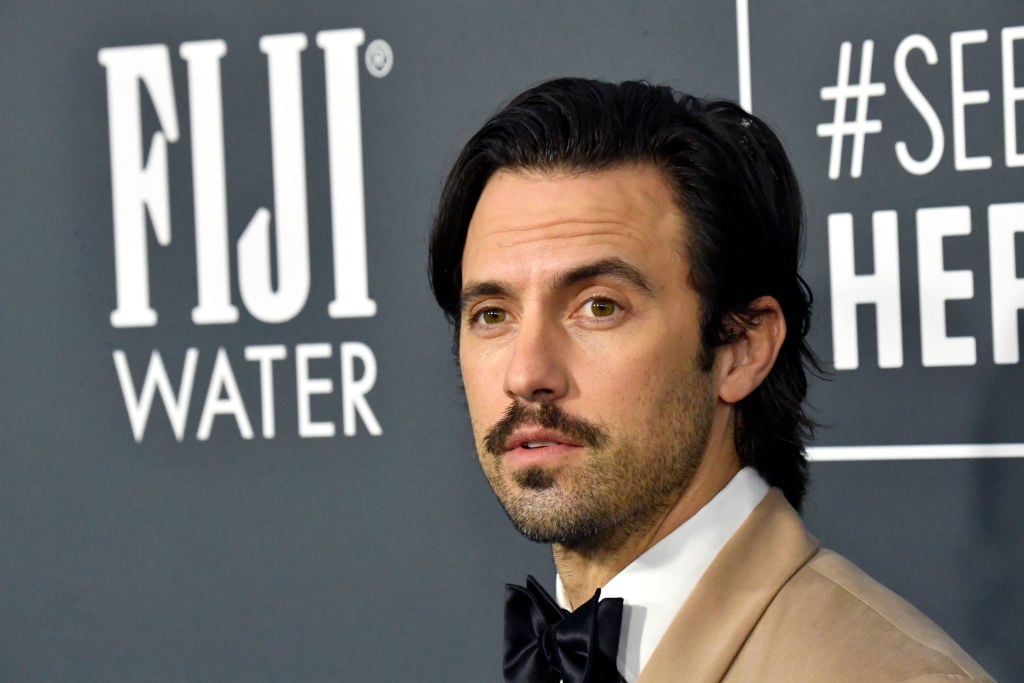 RELATED: Why Most Won't Remember Penn Badgley and Milo Ventimiglia's Steamy Series
With the success of This Is Us, Ventimiglia's been in the spotlight a lot. Since its 2016 premiere, fans of the Heroes and Gilmore Girls star have been begging for more Jack Pearson, any way possible. Unfortunately, that means Ventimiglia's personal life is always in question because — let's face it — he's one of Hollywood's most-wanted men.
Despite his massive fame, Ventimiglia has managed to keep a low profile. He floods his Instagram page once in a great while, then remains silent for months. And, when many celebrities took dates to award shows, Ventimiglia chose to parade his dear mother, whom he remains close to.
The ever-humble star credits everyone around him, including his real-life inspiration for Jack Pearson, his father. He very rarely puts his romantic life out for public consumption, if ever.
Among those he dated in the past are Hayden Panettiere and Alexis Bledel. He also had ties to Isabella Brewster, Jaime Alexander, and Kelly Egarian. Over recent years, Ventimiglia has been spotted with a few others, but nothing romantic was confirmed.
Photos of the star in short shorts triggered a new wave of 'is he single' trivia
RELATED: Proof 'This Is Us' Star Milo Ventimiglia Was a Heartthrob Way Before Hollywood
While attempting to keep his low profile, Ventimiglia was caught leaving a West Hollywood gym two separate times in, what fans deem, "short shorts."
During an appearance on The Talk, the star discussed the photos that went viral.
"I swear to God, this is just a guy leaving the gym," he said. "I wasn't even thinking about it. The shorts are normal length, but when I work out, I kinda pull them up just so I can work a little harder."
The event sent fans into a swoon-worthy spiral with the hashtag "#5inchseam." Men's Health even got in on the action saying, "The summer of 2021 will be all about guys showing some leg." More outlets did the same, putting Ventimiglia on the spot for some serious heart-eyes from fans.
Luckily, he has a sense of humor. In a May 6 photo on Instagram of the shorts, he said, "Ride em high kids."  
All the shorts talk only stirred up more questions about why the star is still single.
So, is Ventimiglia dating anyone or not?
RELATED: The Heartwarming Reason Milo Ventimiglia Credits Will Smith For 'Impacting' His Career
Currently, it doesn't seem as though Ventimiglia is dating anyone and for good reason. In an interview with Haute Living, he revealed his career comes first.
"Everything is second position to work — everything. I've had friendships and relationships that definitely had a hard time with that. I'd get home from work and a girlfriend would want to spend time together, and I'd have to make sure I did spend time with her, sit down and eat, maybe turn on a movie for 20 minutes," he said.
"But when my bowl is empty, I've got to go into my office and close the door and work for another two hours so my lines are spot on and I'm ready to be on set the next day, so I'm not wasting time for the crew. You kind of have to dedicate yourself to it in a greater way, and some things are going to be sacrificed while others can run concurrently."
He added that, when he does get into a relationship again, he understands if they're just as dedicated to their passions.
"You have to give someone room to live their life to their fullest, and hopefully those two lives can just run on the same track," he said.
Sorry, fans, but as long as Ventimiglia's working, he's probably not looking for love.