'This Is Us': Sterling K. Brown Improvised Randall's Most Powerful Lines
Every fan of NBC's This Is Us awaits the upcoming fifth season, albeit possibly delayed because of COVID-19. In the meantime, fans keep going back and reanalyzing the performances of the cast, including exemplary moments with Sterling K. Brown (as Randall Pearson).
While it might be arguable who does the most prestigious acting work in the series, no one can deny Brown continues making the most compelling impact. This last season alone, Brown took on Randall's visit to a therapist to get a grip on the character's anxiety.
His lines always seem thoughtful, though evidence exists he apparently improvises some of his lines at times. How much is from the writers and just from Brown's head?
The Randall character is now a writer/actor amalgam
A piece for The Hollywood Reporter back in 2017 suggested Randall had become a combination of This Is Us's creator, Dan Fogelman, and Brown himself. Fogelman has never been against having insight from Brown about what Randall might really do in real-life situations.
Even so, Fogelman said: "Our backgrounds couldn't be more different. But we're both a little goofy and we put a lot of pressure on ourselves to be good, and so I find myself identifying with him and pulling the most from my life for him."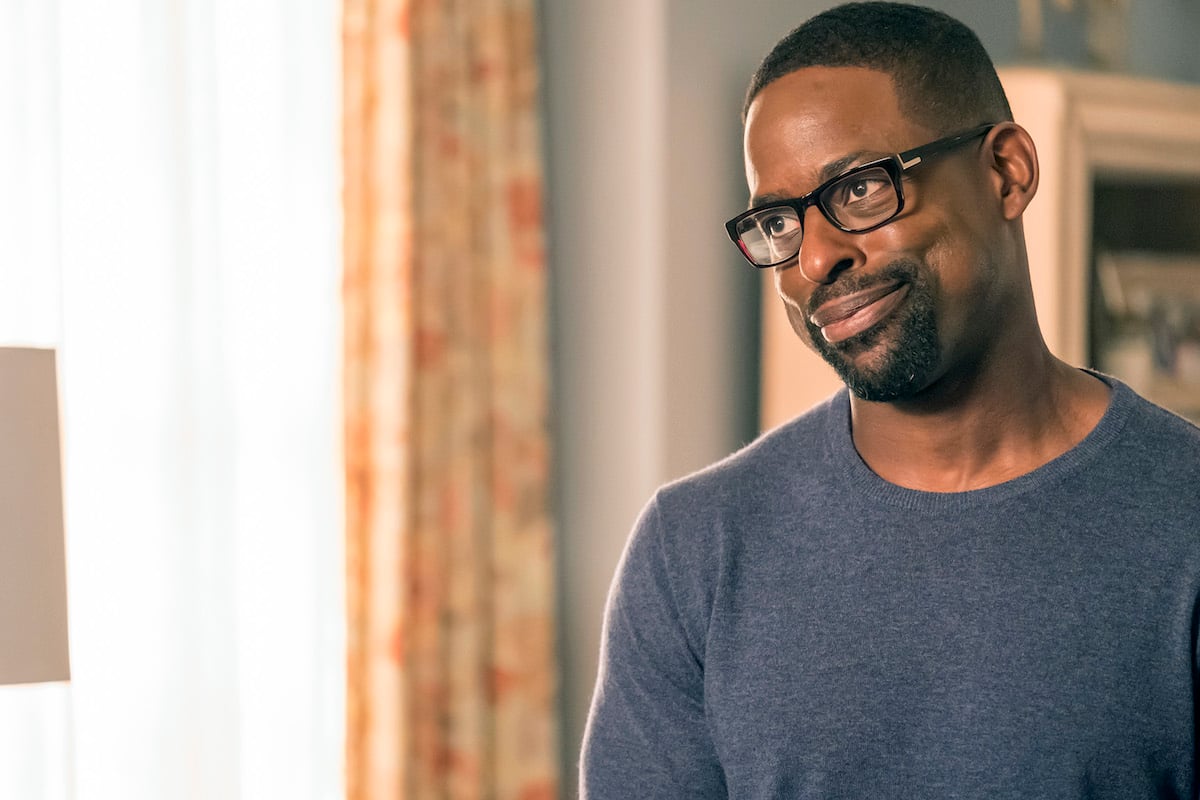 Perhaps not everyone will agree a white man should relate to the life of a black man in Middle America. This is why Fogelman also allows Brown to give his own insights to the writing team about what Randall would say. Doing so gives leeway for Brown to improvise some of his lines.
What are the things Brown said in the show that were all his ideas? In many cases, the lines were better (and wittier) than what was likely in the original script.
The insights into Randall via Sterling K. Brown
According to the THR interview above, Brown is allowed to come up with lines on the spot, with most of those quips pertaining to being black. Many of these lines give better insight into the world of African-Americans living in upper middle class. 
As an example, Brown threw in the quip "I'm still black; we gotta go" in the scene where he and his brother, Kevin, got into a fight in Times Square. Other lines from Brown were in this same vein, bringing laughs, if also recognition to African-American audiences watching and trying to relate to the role.
Even better, many of the scenes between Randall and his blood father, William (Ron Cephas Jones), were also improvised to bring more believability. The Hollywood Reporter also did a report on that back in 2017 and told about their scenes filmed in the streets of Memphis.
A good chunk of the lines spoken in those scenes were improvised by Brown and Jones, including the memorable moment when they go in for haircuts.
Is Sterling K. Brown the only cast member allowed to improvise?
From all indications, Brown is the only one in the cast being given the freedom to improvise his lines in This Is Us. How the other actors feel about that is unknown, if perhaps realizing the importance of it in a time when the African-American experience is still too misunderstood.
Giving a chance for Brown to reflect how black people in Randall's shoes live gives added points to This Is Us in reflecting reality. One thing for sure is the show often reflects the idea that history always repeats itself in families.
At no other time in America have we seen how true that is, including what African-American people have to endure in America.