'This Is Us': Sterling K. Brown Teased a New Randall Pearson Theory
As This Is Us fans wait for the next new episode of season 5, many viewers are wondering what's coming for Randall Pearson (Sterling K. Brown). The city councilman just made amends with his brother, Kevin Pearson (Justin Hartley). But Randall's biggest push this season happened during his trip to New Orleans, as the character uncovered the story of his birth mother, Laurel (Jennifer C. Holmes). Then recently, Brown teased a possible new This Is Us theory about Randall.
Randall and Laurel's lake scene in 'This Is Us' Season 5 Episode 6
In This Is Us Season 5 Episode 6, titled "Birth Mother," Randall and Beth (Susan Kelechi Watson) drove down to New Orleans. The couple learned more about Laurel's past from her previous love, Hai (Kane Lieu). Then at the end of the episode, Randall walked down into the lake and saw his mother's spirit. 
"I didn't even know I was looking for you," Randall told Laurel in tears. "Now, I've found you, and you're gone."
Meanwhile, Laurel encouraged her son to let go of all the pain he was holding onto. "All this sadness is weighing you down," Laurel said. "You have my eyes. I see so much pain in them. Aren't you tired? You need to let the pain go."
In the end, Randall let out a gut wrenching scream in the middle of the lake. Then Laurel told Randall she loved him, and he was able to say it back. The next morning, Randall was ready to move forward and heal.
Sterling K. Brown thinks Randall could explore his faith in 'This Is Us'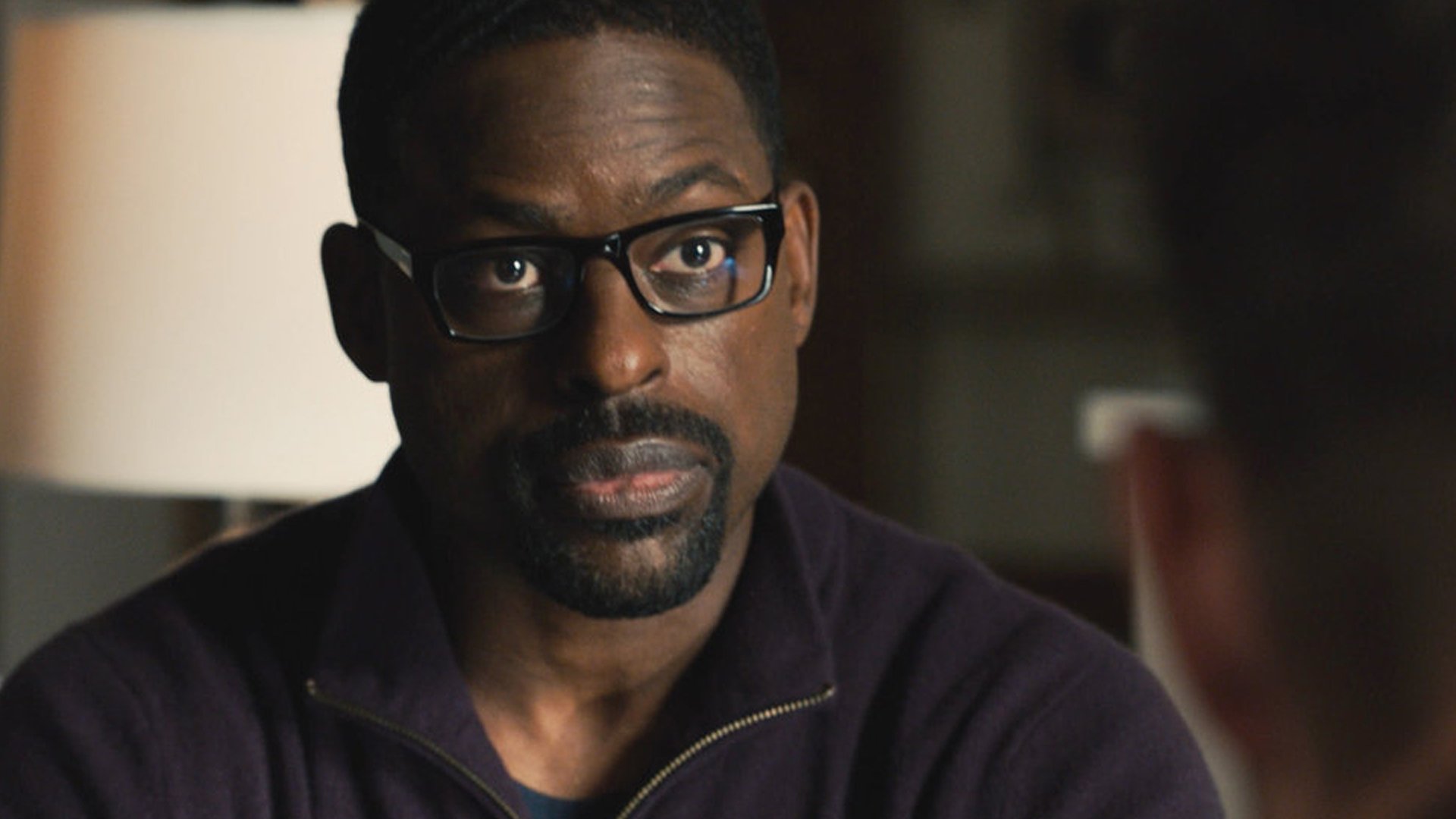 In an interview with HollywoodLife from March 2021, Brown shared his thoughts on Randall and Laurel's "pretty huge" lake scene in This Is Us Season 5. The actor questioned whether the moment was a "deeply spiritual" one, noting that the writers' intention could be different. But ultimately, Brown suggested that Randall's experience with Laurel could leave room for an "exploration of faith" on This Is Us. 
"I think Randall is a man of silence who trusts his five senses," Brown said at the time. "He doesn't take his family to church frequently, what have you. But I feel like this spiritual moment, this idea or this ability to actually face his mother, which some people could say all happened in his head… I kind of choose to believe that he saw his mom in the water. … I think when that sort of spiritual presence is there, it increases the possibility of believing that there's something that exists beyond the five senses."
The actor continued, "I think space and anxiety have a difficult time residing in the same space. We know Randall lives with anxiety, and we know that he does a lot of things to try to deal with it in the most healthy way possible. But the exploration phase has not been part of that process. I think maybe with that healing moment that he had with his mom there's space now for an exploration of faith that I'm curious to see."
What to expect from Randall when new 'This Is Us' episodes return
Following This Is Us Season 5 Episode 6, co-executive producer Kay Oyegun revealed Randall's experience with Laurel was up to interpretation. 
"The goal is for audiences to read it a multitude of ways," Oyegun told Entertainment Weekly. "He's having a spiritual encounter that allows him to let go — seeds have been planted in his mind at this point through the course of this episode that he's actually able to actualize and engage with. That experience is something that he's probably always wanted to have, and never really had the pieces to put together to have it, so now he gets to."
That said, This Is Us fans will have to wait and see how Randall's storyline moves forward as seasons 5 and 6 unfold on NBC. But whatever happens next, it seems the character is ready for a new beginning. 
In the April 13 episode of This Is Us Season 5, Randall and Kevin finally ended their feud. Meanwhile, Randall was finally able to picture his birth parents in his Ghost Kingdom. Then when speaking with People, Oyegun teased what's on the horizon for Randall. 
"It's less of a closure, and more of, finally, an opening. It's a new beginning. The idea that you've never been able to have this portion of yourself fully accessed," Oyegun said. "It actually feels like a brand new start in a way that is very exciting for us."
New episodes of This Is Us Season 5 return Tuesday, May 11, 2021.