'This Is Us': Why Sterling K. Brown Was Strongly Against Randall's Birth Mother Being Alive
Sterling K. Brown has played Randall Pearson on This Is Us for five seasons. Throughout the years, his character faced being a Black man raised by a white family, reconnected with his birth father, and managed his household alongside his wife, Beth Pearson (Susan Kelechi Watson). InThis Is Us Season 5, Randall discovered his biological mother, Laurel (Jenifer C. Williams and Angela E. Gibbs) lived years after his birth. Brown opened up about how the revelation changed his feelings regarding Randall.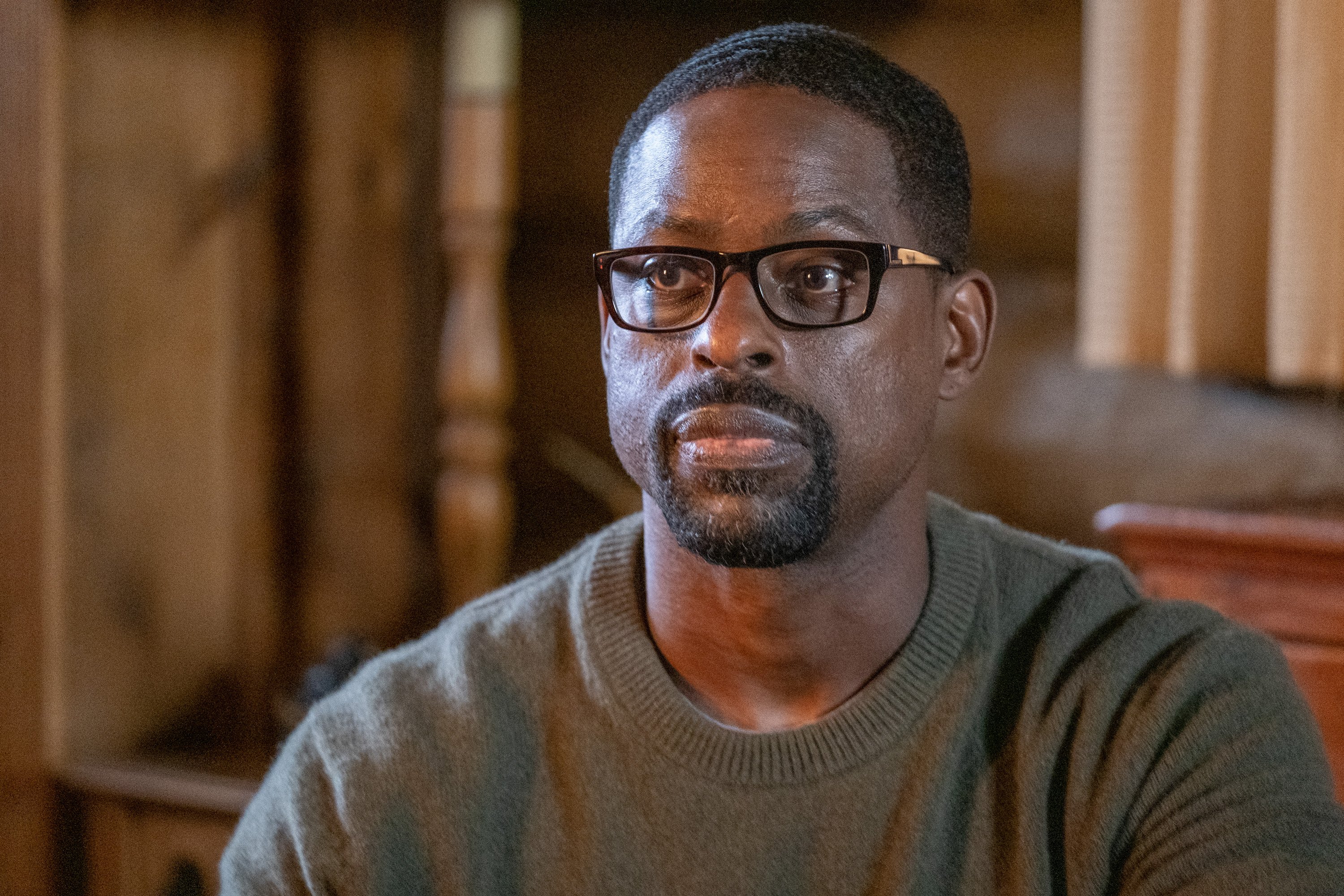 How Sterling K. Brown reacted to Randall meeting Laurel in 'This Is Us' Season 5
This Is Us fans first met Randall and the Pearson family in Sept. 2016. At the time, he confronted his birth father, William (Ron Cephas Jones). In season one, William lived with Randall, Beth, and their daughters Tess (Eris Baker) and Annie (Faithe Herman). Before William died, he said Randall's mother died the day he was born. Due to his drug addiction, William dropped his son off at a fire station. That same day, Jack and Rebecca Pearson (Milo Ventimiglia and Mandy Moore) adopted Randall.
Several years after William's death, This Is Us fans received a shocking twist. In the season four finale, Laurel woke up from her overdose, unbeknownst to William. After spending multiple years in prison for drug possession, Laurel moved back to her hometown. Decades later, she died of cancer next to her boyfriend, Hai (Vien Hong).
Although the episode "Birth Mother" highlighted Randall's story, Brown shared with The Hollywood Reporter that he didn't like the storyline at first. 
"I was about to be like no, she can't be alive, because if she is, that f*cks up everything for me," Brown explained. "What really cemented it for me is that this is the first time Randall got a chance to think of her as an individual and not just as his mother."
Why 'This Is Us' Season 4 was the perfect time to re-introduce Randall's biological mother
While This Is Us viewers saw who Laurel was to Randall during the pilot, more context about the character came much later. By the time Laurel's backstory surfaced, both Randall and Beth changed careers. Additionally, the pair adopted their foster daughter, Deja (Lyric Ross). 
In June 2021 interview, This Is Us writer Kay Oyegun told The Hollywood Reporter why Laurel's reveal happened late. 
"As we were fleshing out what [Randall's] journey was going to be [in season five], this one organically came out, and then we built out the stories from there," she said. "So it was always a desire in our hearts to do, but we wanted to do it two-pronged: We wanted to honor the human being that Laurel is, and we wanted to make sure that it answered a question that Randall was having."
This Is Us will return for its sixth and final season in 2021.