'This Is Us': Sterling K Brown Teases Randall and Rebecca's Future in Season 6
This Is Us is no stranger to family drama. Throughout the show's five seasons, viewers watched the Pearsons face issues within the tribe and their personal lives. 
One of the main characters who received his fair share of private and public tribulations is Randall Pearson (Sterling K Brown). Brown recently shared how Randall discovering his birth mother will affect his relationship with his adoptive mother, Rebecca Pearson (Mandy Moore), in season 6.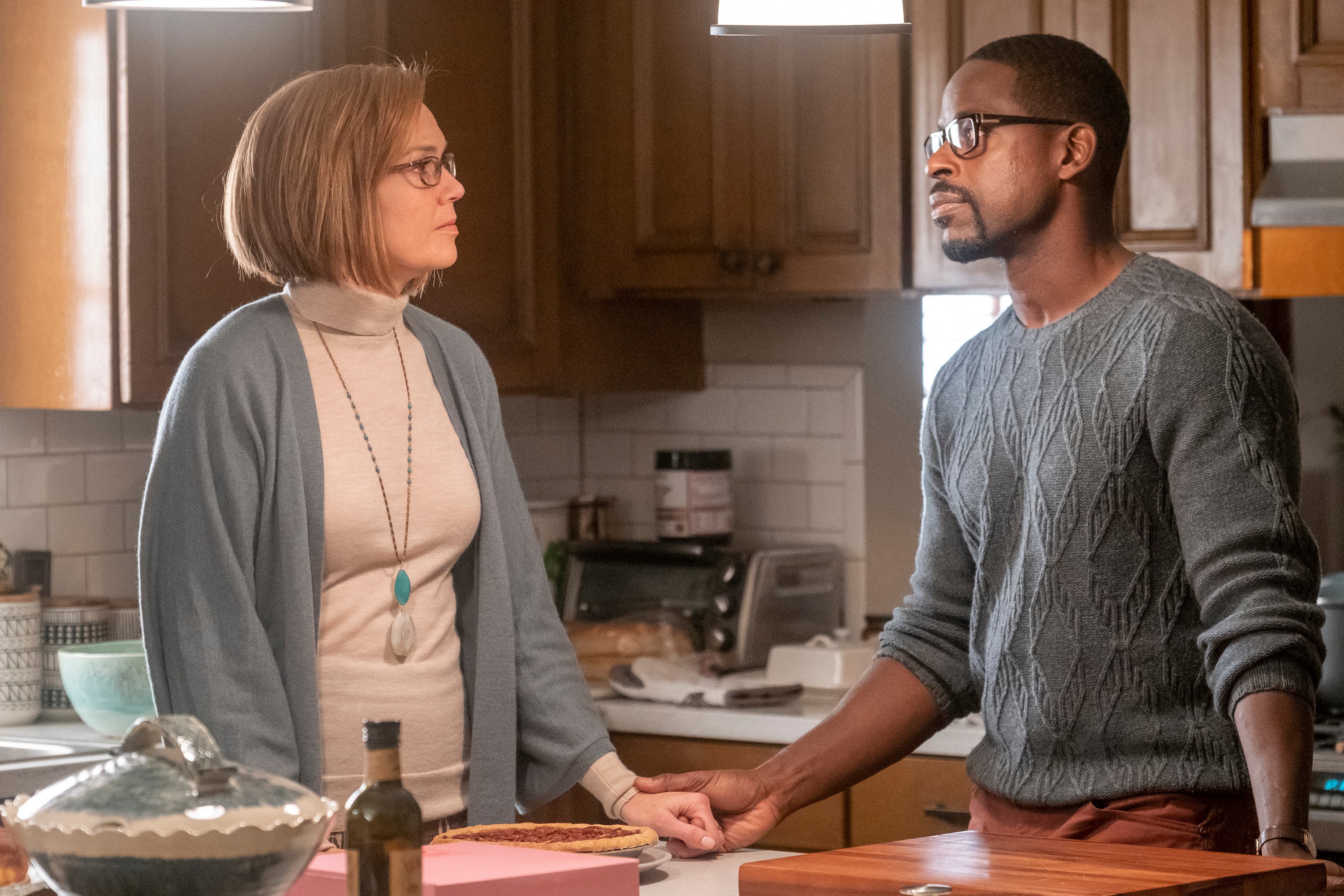 'This Is Us' will have more 'flash forward' episodes  for Season 6
This Is Us premiered on NBC back in Sept. 2016. The drama uses flash-forward scenes to give the audience hints about the future. Additionally, many episodes provide backstories about several main characters. 
Since its debut, This Is Us has won multiple awards, including two Primetime Emmys in 2020. Additionally, NBC renewed the series through season 6. This Is Us creator Dan Fogelman hinted that the show might end after the new season. While the finale isn't in stone, Brown said season 6 would consist of flash-forward scenes highlighting the show's central characters. 
"Will we revisit the future in this season? I'm not sure," Brown said of the season 5, via HollywoodLife. "But in the sixth season, you'll see more of that timeline for sure. It's a time that we will continue to revisit throughout the course of the series. It's like a little puzzle. You get little pieces in time and put it all together."
 Randall learns about his birth mother in season 5 of 'This Is Us'
In This Is Us Season 1, fans learn that Randall is adopted and never met his biological parents. During the pilot episode, he connected with his biological father, William (Ron Cephas Jones). When they met, William informed Randall that his birth mother died the day he was born. Distraught from losing the love of his life, William left Randall at a fire station in Pittsburgh. Coincidentally, one of Rebecca and Jack Pearson's (Milo Ventimiglia) triplets died the same day. While grieving their unborn child, the couple decided to adopt Randall, creating the Big Three. 
Randall doesn't learn the truth about his birthday until season 5. In the winter premiere, the city councilman receives a letter from a man claiming to know Randall's birth mother, Laurel DuBois (Jennifer C. Holmes). Later, we learn that Hai (Vien Hong) was Randall's biological mother's close friend and former lover. After reading Hai's letter, Randall and his wife Beth (Susan Kelechi Watson) visit Laurel's home in New Orleans. He then discovers that Laurel left her home to him and his family. In episode 5×5, titled "Birth Mother," he also reconnected with the younger and older versions of his deceased mother. 
How Sterling K Brown feels about  Randall confronting Rebecca on 'This Is Us' Season 6
During a Jan. 2021 interview with The Wrap, Brown described Randall connecting with the ghost of his birth mother as a "miracle" the character needed. He also shared why he doesn't believe Randall needs to confront Rebecca about learning the truth about his parents. Rebecca's recent Alzheimer's diagnosis allowed Brown to think Randall should let the situation slide in season 6.
The actor also noted that Randall resented Rebecca after he learned about William. 
"I don't know. That's my honest answer," Brown said when asked if Randall should tell Rebecca about Laurel. "But we have Rebecca's declining cognition, and I think there's questions that Randall asks himself in terms of, what is really important that his mother know about their relationship at this point in time? Is there anything that she has to answer for or resolve? I think at this point in time; the answer is no."