'This Is Us': Sterling K. Brown's Wife Made a Slick 4-Episode Cameo on the Series
This Is Us is one of NBC's most popular dramas, and that's in no small part due to Sterling K. Brown's performance on the show. The actor has skyrocketed to stardom since appearing on the show, turning in consistently great work on both TV and in movies.
But did you know that Brown isn't the only member of his family to appear on the series? His wife actually made a slick, four-episode cameo on This Is Us. Here's the story of Brown's role on the show, his wife and how he met her, and the role she played on This Is Us. 
The premise of 'This Is Us'
According to NBC.com, This Is Us is the story of a family told across two generations. The story centers on the past of the young couple Jack and Rebecca Pearson (played by Milo Ventimiglia and Mandy Moore, respectively) as they raise their three young children.
It also focuses on those three children as 37-year-old adults (played by Justin Hartley, Chrissy Metz, and Brown). The show has both comedic and dramatic elements; it chronicles the different family members' lives as they experience love and loss and cope with both.
The show is known for having plenty of heart and being a real tear-jerker. It's also lauded for its great performances, with Brown in particular drawing critical and fan acclaim for his performance. 
Who does Sterling K. Brown portray on 'This Is Us'?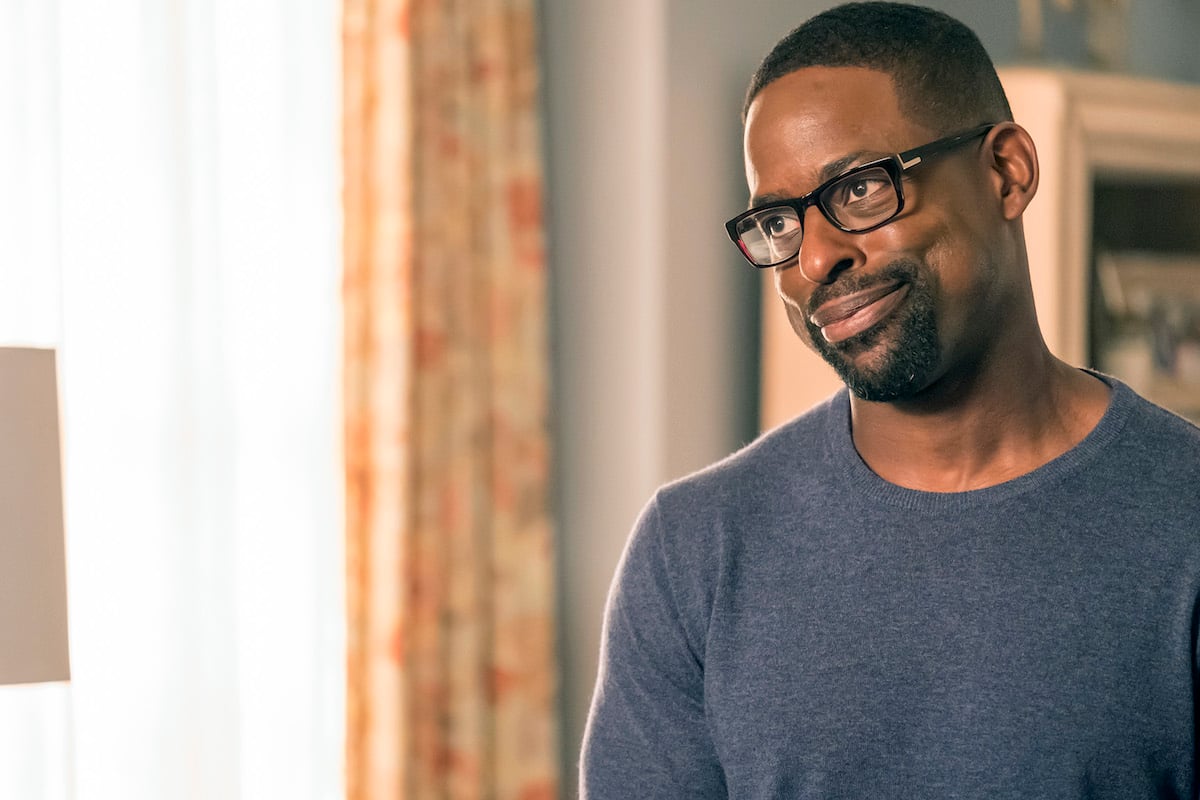 Brown's character is named Randall, a Black man adopted by a white, suburban couple. The viewer sees Randall's journey through adulthood as he navigates his relationship and his issues surrounding his mental health.
Brown's performances are so good, and he's so trusted by the show's producers, that he's often given creative license to improvise his own lines. While Brown portrays the character Randall as an adult, the show also captures his experience as a young boy who is adopted.
One of the characters in young Randall's journey is played by a face familiar to Brown off-camera: his wife. 
Who is Sterling K. Brown's real life wife? 
Brown's wife in real life is actor Ryan Michelle Bathe. According to Oprah Magazine, the two met while they were both studying acting at Stanford. The two were good friends and wouldn't date until later on, according to Brown, even though they hailed from the same city: 
"We found out that we were both from St. Louis. We didn't know that we were both from St. Louis, like, our parents went to rival high schools. We were born in the same hospital. Like, we were friends…She was dating somebody. Of course she was, she's gorgeous. So we were just buddies." 
The two began dating in 2004 and married in 2007. Brown referred to his beloved wife as "the best scene partner a brother's ever had."
Who does Sterling K. Brown's wife play on 'This Is Us'? 
Bathe and Brown's relationship isn't limited to their marriage, however. They're also costars. According to Cosmopolitan, Bathe has starred in four episodes of This Is Us.
She has a recurring role as a woman named Yvette, who is the mother of one of Randall's friends when he's younger. At one point, she coaches Rebecca on how to cut Randall's hair. 
Fans of the show may have missed the connection, so if you're rewatching any old episodes, her first appearance is in the episode titled "The Pool."