'This Is Us': 'Taboo' Writer Teases Rebecca's Thanksgiving Sit Down 'Changes the Lives of Her Children'
The dynamic between Rebecca and her children on "This Is Us" will be forever changed after a titular Thanksgiving sit-down.
The next episode of This Is Us will forever change the Pearson family's dynamic as the clan sits down to enjoy their favorite holiday, Thanksgiving. In a teaser trailer for an episode titled "Taboo," it is apparent that Rebecca (Mandy Moore) has something significant she needs to share with her brood: Kate (Chrissy Metz), Kevin (Justin Hartley), and Randall (Sterling K. Brown). However, what she says could have lasting repercussions for her family moving into the final episodes of This Is Us.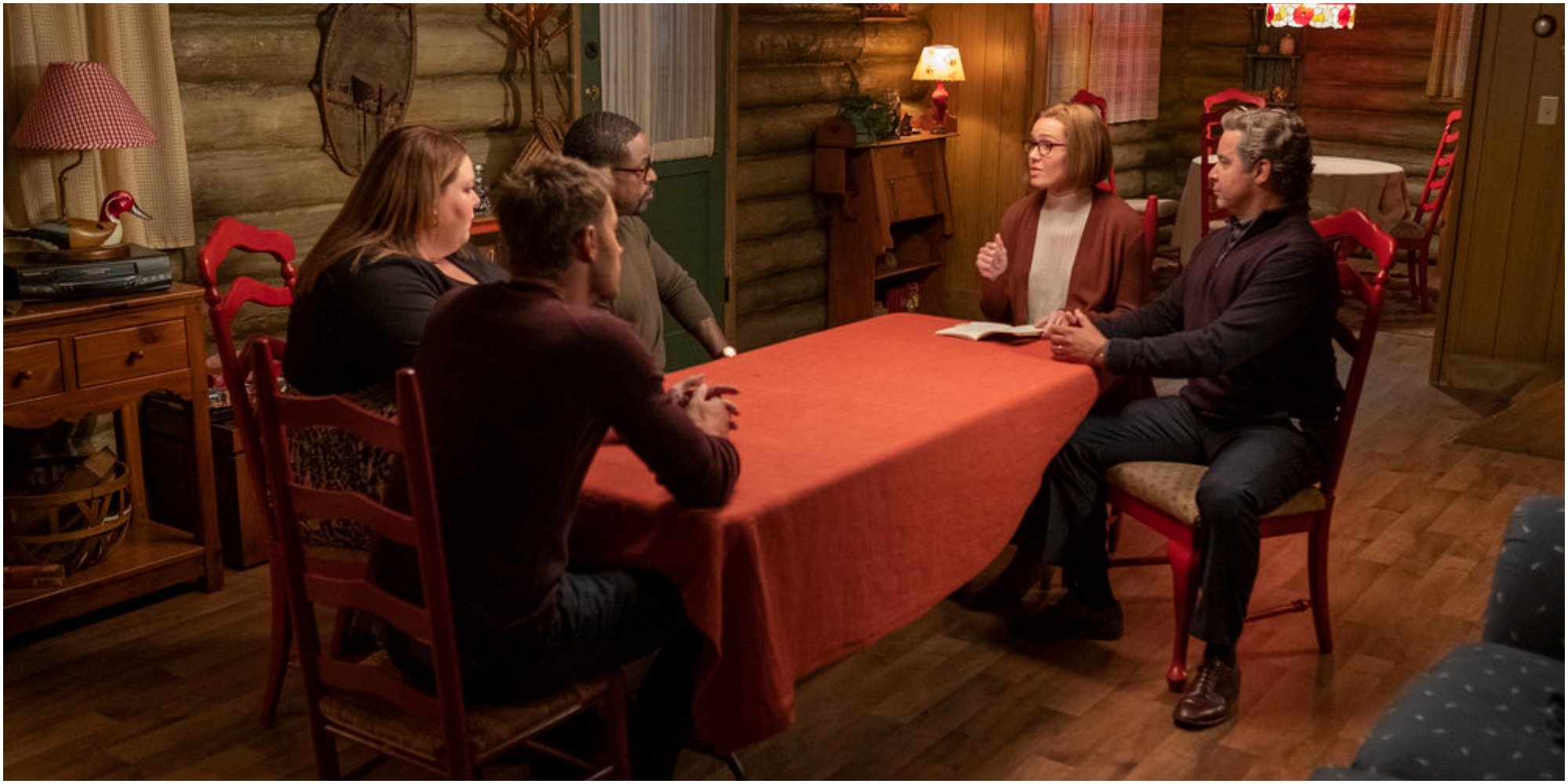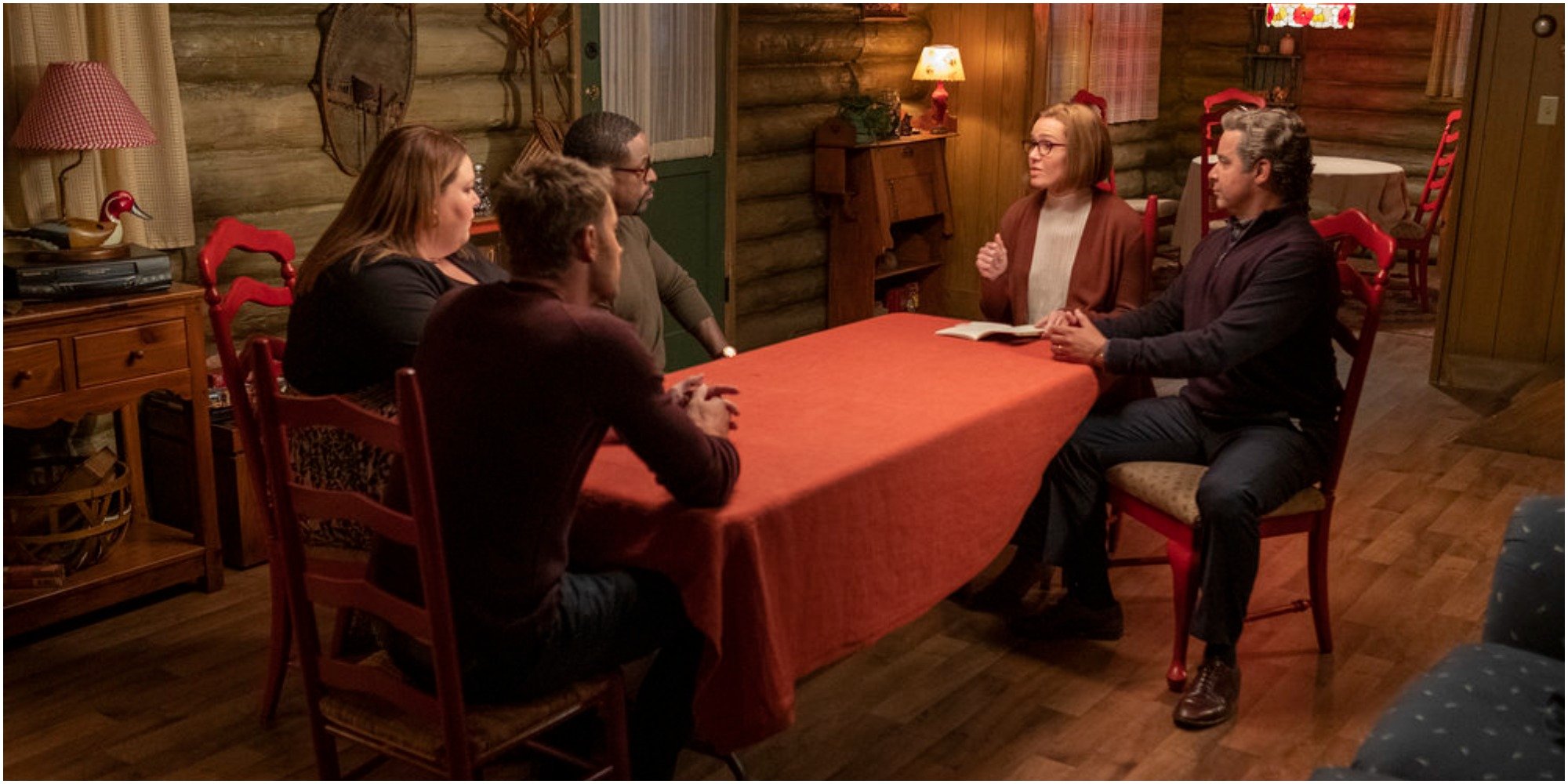 'This Is Us' returns from a weeklong hiatus with a Rebecca-centric episode
The latest installment in the lives of the Pearson family is titled "Taboo" which shows Rebecca in three different stages of her life as she celebrates her family's favorite holiday.
Firstly, Rebecca enjoys the holiday in the present day with her extended family. She reveals something pressing she wants to discuss with her adult children.
Secondly, Rebecca rants to Jack (Milo Ventimiglia) about her mother Janet's (Elizabeth Perkins) behavior. This moment occurs after Rebecca hosts Thanksgiving for the first time as a married woman.
Thirdly, Rebecca and Miguel (Jon Huertas) appear to face their feelings for one another years after Jack's death.
'This Is Us' writer reveals details of Rebecca's talk with the Big Three
Rebecca asks to speak to Randall, Kate, and Kevin. This follows an agitated moment after a troubled Thanksgiving dinner,
The Pearson family matriarch tells her children she wishes to have a family talk in an Instagram trailer.
However, Rebecca admits there is "no easy way" to start what appears to be the beginnings of a difficult conversation. 
In a statement to Entertainment Weekly, This Is Us and "Taboo," writer Laura Kenar explained Rebecca would finally find her voice.
"In this episode, Rebecca finds her voice and takes control in three momentous Thanksgivings," Kenar explained.
Therefore, "she has an intense and meaningful talk with the Big Three about the future. Rebecca's talk is going to change the lives of her children."
What else should fans expect from 'Taboo?'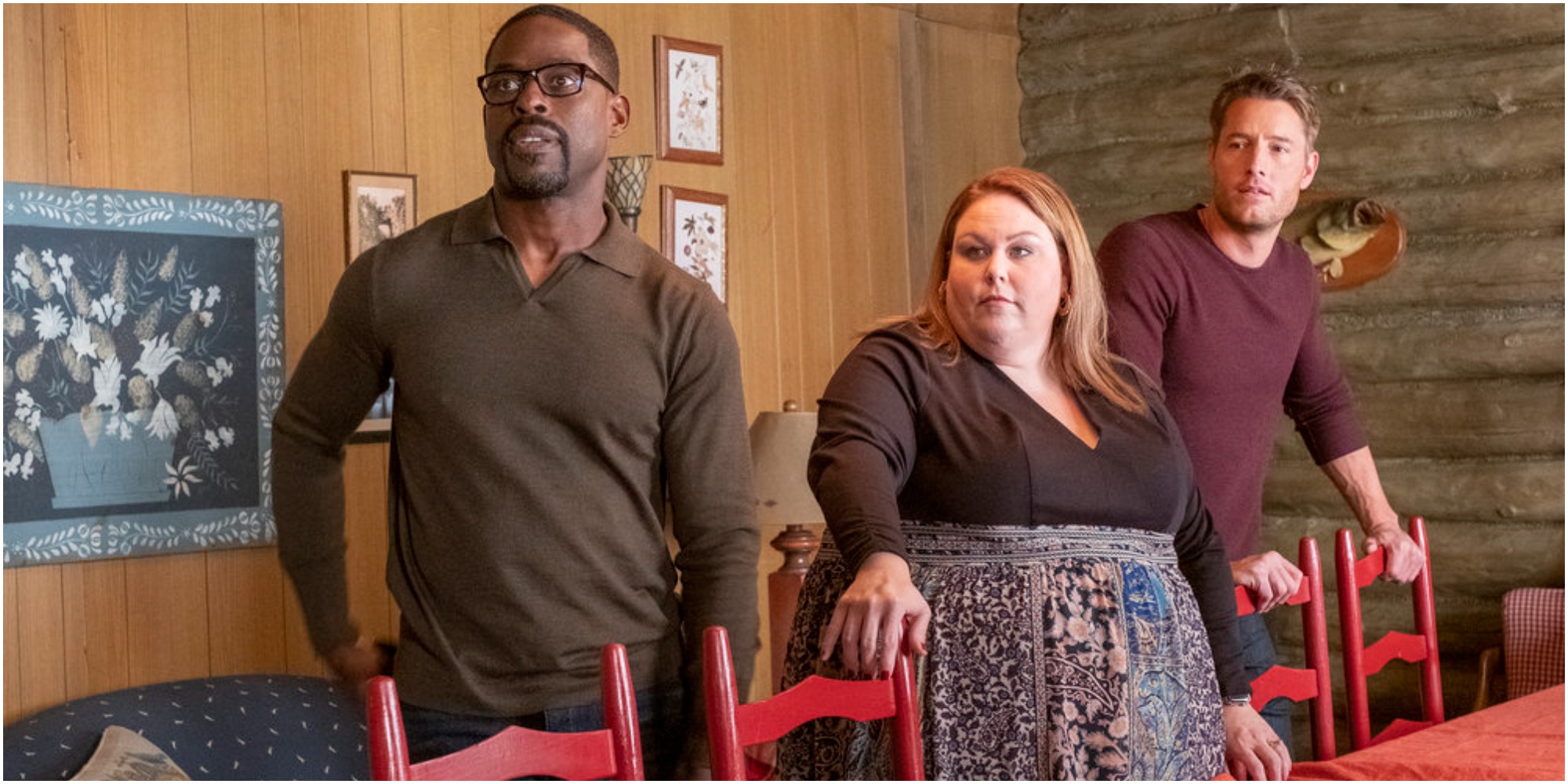 Kenar shared that fans could look forward to more information regarding the origins of Rebecca and Miguel's relationship.
"Tensions are high, and there's going to be some interesting movement with Miguel [Jon Huertas] and Rebecca in the '90s," Kenar admits.
To clarify, she teased of the titular episode, "There's drama in every time period for Rebecca Pearson, for sure."
Consequently, this episode will be followed by one titled "The Guitar Man" that will air on Mar. 15. It will center on the character of Kevin.
In an official NBC synopsis, Kevin takes the twins to the cabin to prove himself as a father during episode 8 of the show's final season.
How and if this will play into his ongoing relationship with the twins' mother, Madison (Caitlin Thompson), is yet to be seen.
This Is Us airs Tuesdays at 9 p.m. EST on NBC.