'This Is Us': The 3 Painstakingly Honest Reasons Why Fans Hate Kate Pearson's Character
Every week, the writers for This Is Us devise new ways to make viewers cry. Fans have an emotional connection to every character on the show, so it cuts like a knife when something happens to them. They love watching Kevin (Justin Hartley) pull through his struggles with alcoholism. Fans also were rooting for Beth (Susan Kelechi Watson) and Randall (Sterling K. Brown) through their marital problems last season. 
However, viewers are not in love with Kate Pearson's (Chrissy Metz) character this season. They do, on the other hand, love her husband, Toby (Chris Sullivan), and sweet baby Jack. Fans think they have figured out what the problem is with Kate. Let's take a look.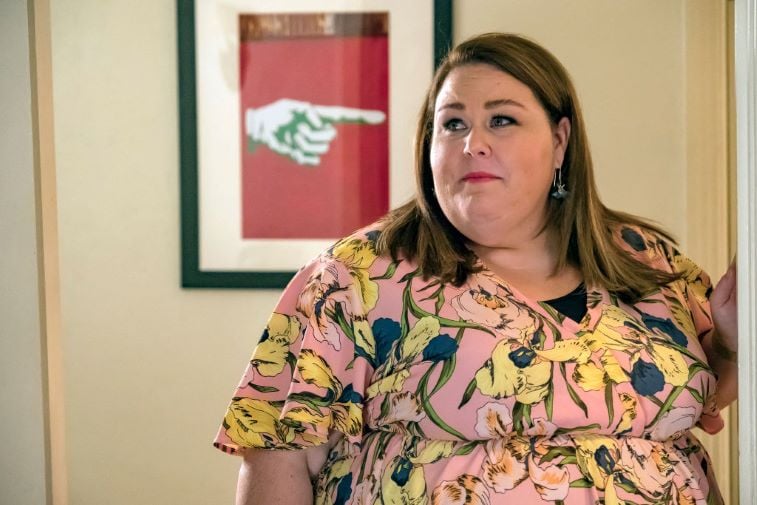 Chrissy Metz's character, Kate is almost too 'real-life,' and that's not very exciting
When viewers turn on the TV, they are looking to escape their real life. They want to see characters who are relatable yet compelling. Fans relate to Kate, but they don't find her very interesting.
"I also think that Kate is one of the most 'real-life' characters in the series," wrote one Reddit user, "which quite frankly doesn't always make good TV. People as extreme in their personalities as—for instance—Beth and Randall—are few and far between IRL. Or grand gestures of Toby, for instance—aren't always realistic but make good TV. I personally view Kate as one of the most 'normal' characters."
"Then you add in having a disabled baby," continued another fan, "whose condition she blames on herself. The social isolation of being a stay-at-home-mom. The boredom, stress, and lack of personal fulfillment while your husband's out killin' it."
Kate's life is almost too relatable to the struggles everyday moms are going through. Nothing is exciting or memorable about her character right now. We feel bad for her, but we don't love watching her storyline at this point.
Metz's character, Kate, isn't growing in huge ways—like Randall or Kevin—on 'This Is Us'
Since the first episode of This Is Us, Kate is struggling with her weight. Her husband, Toby, finally overcame his health issues and lost a ton of weight. He has shown massive growth, but Kate is almost remaining stagnant. 
"We're told our whole lives we should be skinny, beautiful, and mommies," wrote another Redditor. "And Kate hasn't had an easy road to any of it. Then they have their beautiful baby, he's born very early, and now they find out he's blind. She's grieving the life she envisioned for herself."
"But with Jack, she isn't pitying herself. She is lifting him up and embracing this new life as a mother to a child with special needs. Her growth is different. It's not meetings and weight loss. It's accepting that life isn't going to always turn out the way you planned, and you have to try and roll with it."
Right now, we see Kate's growth through what she gives to her son. She is shining as a caring, involved mother who wants nothing more than her baby boy to grow up and succeed. Kate's exactly like any other mom who puts herself on the back burner to take care of her child. However, as one fan said, that doesn't necessarily make incredible television. 
People subconsciously judge Kate on 'This Is Us' for her weight
Right now, fans are not sure why Kate is still so overweight. The fact that Toby quickly lost weight and Kate was appalled by it is not helping fans love her character. We want to know why she can't do it. 
"I also think we have to acknowledge her weight," wrote one fan on Reddit, "and how society as a whole views obesity. It has been researched and confirmed that people treat those who are even overweight different than those who are of a perceived healthy weight. This is even more drastic once people reach obesity, and even more so beyond that when they hit morbid obesity, which is where Chrissy Metz/Kate are."
Fans believe that This Is Us is building up to a tragic backstory for Kate that might make people like her more. 
"I think we're on the way to finding out more about this boyfriend," added another fan, "and how he hurt her, further damaging her already low self-esteem from being bullied for being overweight."
Hopefully, the explanation will give viewers more sympathy for Kate's plight on the show. Keep watching NBC Tuesdays at 9 p.m. to see how Metz's character reached the point she is at in life right now.