'This Is Us': Why Many Fans Believe 'The Cabin' Is the Best Episode From the Entire Series
Even though This Is Us rarely disappoints, the most recent episode, The Cabin, left long-standing fans in tears. Viewers find out what happened with Kate's toxic boyfriend, Marc, and an unexpected ending had fans not only loving Jack but also appreciating Rebecca more.
Here's why many fans are calling the episode "the best from the entire series."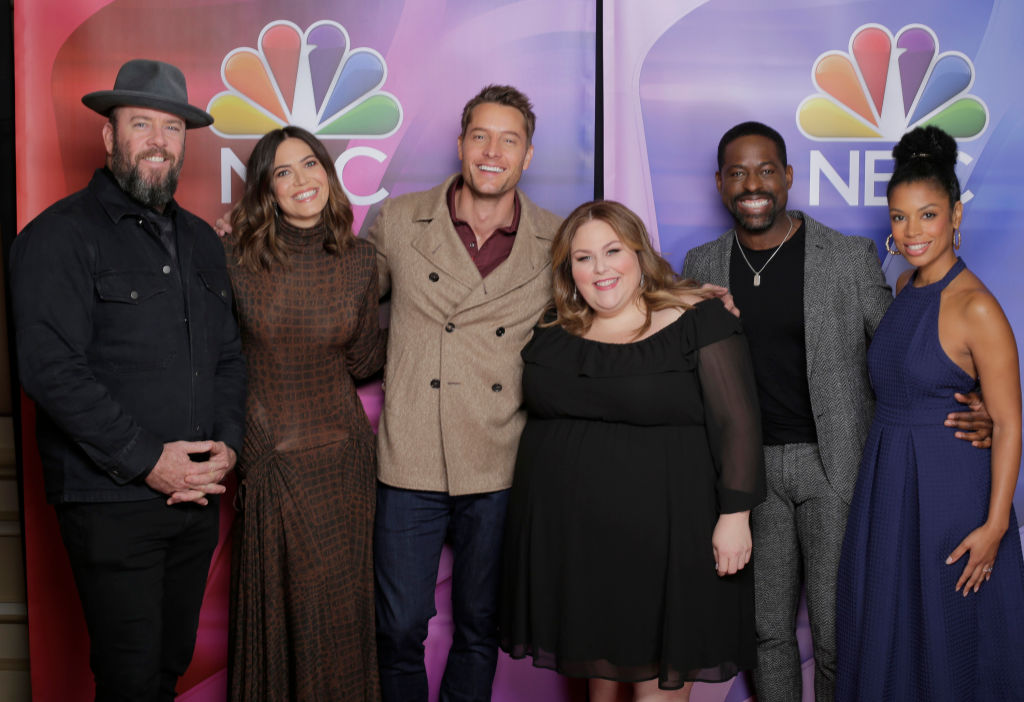 The Big Three enjoy a quick getaway in 'The Cabin'
In This Is Us Season 4 Episode 14, the past, present, and the future are pieced together flawlessly in the episode. Presently, Randall is struggling with anxiety, Kevin recently slept with his sister's best friend, and Kate thinks her marriage might be ending due to Toby's inability to accept their son's blindness.
Therefore, they decide to enjoy a quick getaway to the family cabin. The timeline jumped back to one of the family's first trips to the cabin in the fall of 1993, where Jack forced the family to participate in a time capsule activity.
He wanted them to bury something they will dig up when they turned 18. Then, it jumps to after Jack's death in the late 1990s with Rebecca, Randall, and Kevin on their way to the cabin to check on Kate.
The roads were closed due to a snowstorm, so they arrived first thing in the morning. Kate let her worried family in, and Randall noticed a draft coming through a broken window.
He questioned Kate about it, who tried to make excuses and then told her to remove her gloves. She complied, revealing a nasty cut on her hand that she claimed happened when she and Marc locked themselves out of the house.
Marc finally admitted he actually locked her out in a fit of anger, and Rebecca, after holding back Randall and Kevin, ordered him out of her house and to stay away from her daughter.
In the present, Randall and Kate are in the cabin working on a puzzle with an upset Kevin outside. When they realize the piece containing their dad's eye is missing, Randall immediately remembered the location.
They dug up their time capsule revealing Kate buried a game of M.A.S.H, Kevin chose a picture of him with Sophie, and Randall had the missing puzzle piece, thanks to some last-minute advice from 1993 Kevin.
They also found the sketch Jack drew of his dream house and a cassette tape their father made for everyone. In it, their father told them he thought Rebecca buried his drawing, which she did because she believes in him.
The siblings sat around the table sobbing as they realized how much of a hero their mother was, especially after their father passed, and how much they'll miss her.
Why 'This Is Us' fans think 'The Cabin' episode is one of the best
After the episode aired, This Is Us fans flocked to social media to express how it made them feel. On the This Is Us subreddit, one user loved how it showed Toby finally connecting with baby Jack by sharing his love of Star Wars with his son.
They also thought how the writers "pieced" everything together with teenage Kate was a "masterpiece," and became emotional when the Big Three heard Jack's voice on the tape.
Several other users chimed in and admitted they also cried during the episode, which is the first time in many seasons for some of them. According to one viewer, they believed it was the "best culmination" by connecting everything "while touching on a lot of different aspects."
For example, Randall finally admitted he needed therapy, all the siblings now know about Rebecca's diagnosis, and Jack said encouraging things about their mother on the tape.
Another fan noted the episode "cleverly opened more narrative arcs as a gateway into the next phase of their lives over the various timelines." Watch This Is Us Tuesdays at 9 p.m. EST on NBC.