'This Is Us': The Pearson Family Member That Fans Want to See More of in Season 5
This Is Us consists of an ensemble cast of characters. The show brings together viewers from multiple generations through the eyes of the Pearson family. Through the show, the tribe has endured several real-life issues for five seasons, including adoption, foster care, weight struggles, race, and much more. 
Although many characters on the NBC drama have had their fair share of camera time, some fans want to see one Pearson in the spotlight as the season continues.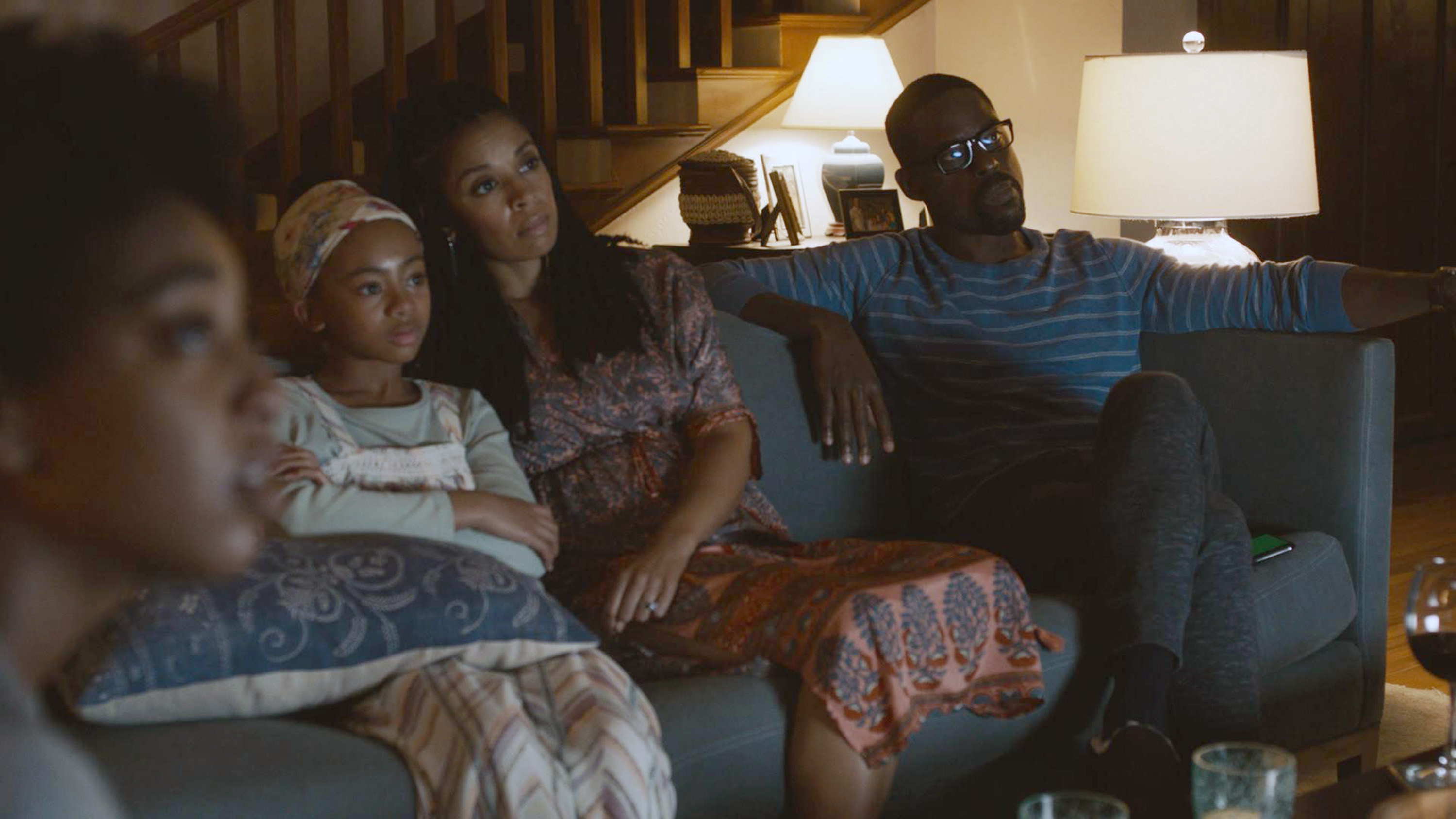 The next episode of 'This Is Us' will focus on Beth Pearson and Tess Pearson
Since its series premiere on Sept. 20, 2016, fans of This Is Us have watched as Kevin (Justin Hartley), Randall (Sterling K. Brown), and Kate (Chrissy Metz) deal with their adult lives. While mourning the loss of their father, Jack Pearson (Milo Ventimiglia), the big three also recently discovered that their mother, Rebecca Pearson (Mandy Moore), is in the early stages of Alzheimer's. 
In addition to the domestic issues they experience on the show, each sibling has individual family drama. Throughout the series, many episodes have centered around Randall, his wife Beth (Susan Kelechi Watson), and their daughters Deja (Lyric Ross), Tess (Eris Baker), and Annie (Faith Herman). During season 3, Tess informed her parents that she thinks she's gay. Since then, she began dating Alex, who identifies as nonbinary. In a teaser for season 5, episode 12, Beth allows Alex to come over for the first time since learning their relationship. When she walks in on them cuddling, however, Beth's face concerns Tess.
At the end of the clip, Tess informs her mom that she doesn't think Beth has accepted her sexual orientation. The storyline between Tess and Beth is something that This Is Us writers were excited to explore.
 "We are going to tell more of that story in the remaining episodes," writer Casey Johnson told People. "We also loved that what we started in this episode is how that is becoming, not a source of conflict, but raising up some new issues between Tess and Beth."
'This Is Us' season 5 fans want to see more of Annie Pearson in future episodes
The trailer for the upcoming episode of This Is Us is available on YouTube. Underneath the teaser, fans discussed Randall and Beth's youngest daughter, Annie. Many fans felt that the writers should develop the character as they did with Tess and Deja. However, other TV watchers think Annie is too young to have a storyline of her own. Herman is 13. 
"Random thought: They should give Annie more storylines," one YouTube commenter wrote. "They've given plenty to Deja & Tess, but it seems like Annie is kinda getting left in the dust." 
"I think they will as she gets older," another fan replied. "But you don't want them to age her just to do it like the soap operas."
"Tess is the more rebellious one, Deja is the wise one, and Annie is the laid back one imo," a third commenter said. 
"This late in the series, I'm thinking that we missed the boat on Annie storylines," said a fourth viewer. 
Fans of 'This Is Us' saw Annie as an adult in season 5
Although the writers of This Is Us haven't confirmed that an Annie-focused episode is in the works, fans did get to see the youngest Pearson daughter as an adult. In season 5 of This Is Us, viewers watched as a grown-up version of  Deja ( (La Trice Harper) hid her pregnancy from the family in the flash-forward scene. During the episode, an adult Annie (Iyana Halley) drove Deja to visit the rest of the Pearsons at Kevin's cabin. The scene confirmed that all of Randall's daughters are alive in the future realm. 
"We've wanted to tell the story of who Deja becomes and who Annie becomes, and these felt like nice little ways to give a little Easter eggs for that," co-executive producer Julia Brownell told Entertainment Weekly in February 2021.