'This Is Us': The Producers Reveal That We Haven't See the Last of Marc — What Could This Mean for Kate?
It looks like we might see more of Marc in episodes to come on 'This Is Us.'
Fans were hoping that this week's episode of This Is Us meant the end of the abusive Marc (Austin Abrams) and teenage Kate (Hannah Zeile) relationship. However, it looks like we might run into him again. What more could happen between Kate and Marc? Viewers are worried that more tragedy strikes, causing adult Kate's (Chrissy Metz) self-esteem issues.
[Warning: This Is Us Season 4 spoilers ahead]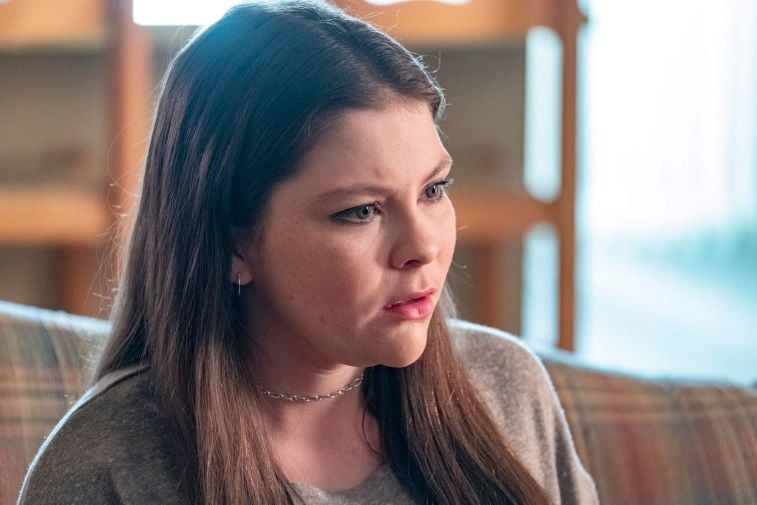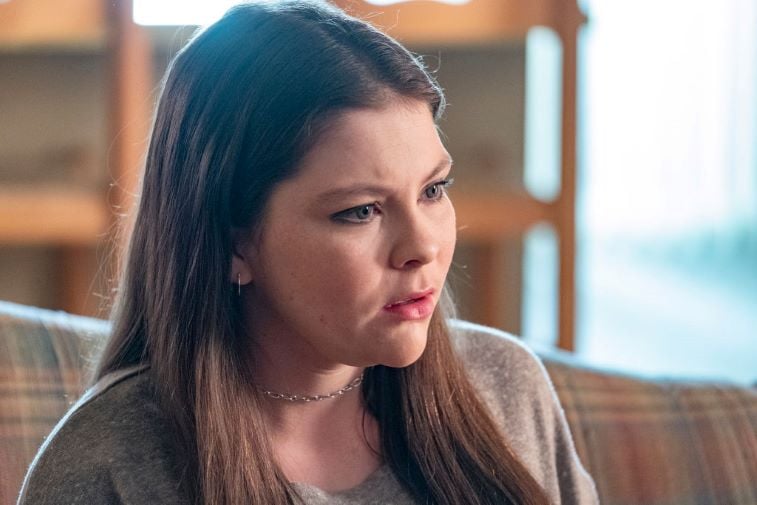 What happened with teenage Kate and Marc on 'This Is Us'?
Over the last two episodes, viewers finally found out what happened with Kate's first boyfriend that stays with her still as an adult. The short story is that he is verbally abusive and food-shaming her. However, the two are in love, and Kate can't bring herself to break it off. 
This week, Marc "accidentally" drops one of Jack's (Milo Ventimiglia) coffee mugs, after Kate asks him not to use it. The young girl was already upset at the sight of this guy who isn't very nice to her using it, and then he shatters the mug.
"We wanted to leave it to interpretation that perhaps he turned around, and it just slipped out of his hands, and it's just a crazy accident," producer Elizabeth Berger told Entertainment Weekly. "My personal opinion is that he dropped it on purpose, but we wanted to be able to play it both ways."
However, the more worrisome issue is that the boyfriend locked Kate out of the family's cabin in the dead of winter. She bangs on the door and the glass to try to get back in, but he doesn't acknowledge her.
"She's out there long enough to do something pretty extreme and smash a window to get back in," producer Isaac Aptaker admits.
Kate has a severe gash on her hand when Rebecca (Mandy Moore) arrives with Kate's two brothers at the cabin. Thankfully, her mother insists that Marc leaves and that the two stop seeing each other. Everyone at home let out a massive sigh of relief until we heard from producers.
'This Is Us' producers reveal that Marc might be back
"Kate seems to be in recovery mode after Rebecca ousts Marc. Is that the last we'll see of Marc?" Dan Snierson asked Aptaker what fans were all wondering, during an interview with EW.
"For the time being, that's the last we'll see of Marc," Aptaker cryptically reveals. 
While fans are happy that it's over, we don't like that it's only the last we will see of the abusive boyfriend, for now. The relationship brought about significant self-esteem issues for young Kate that have stayed with her into adulthood. 
Fans are worried about Marc's return on 'This Is Us'
"I hope he doesn't come back and hurt Kate or beg to get back together," wrote one user on Reddit. "I hope he doesn't become one of those crazy exes that won't leave the girl alone."
Fans know there are always massive twists on this show, so it wouldn't be surprising if he returns after the closure that happened this week.
"This episode was very important to me," added another fan. "This is what abuse looks like 90% of the time. The show did an amazing job using the Marc and Kate story arch to bring light to how serious and dangerous psychological abuse really is."
While it was upsetting to watch, fans feel that This Is Us did portray the events very realistically. To find out what happens when Marc returns, catch the series on Tuesdays at 9 pm ET on NBC.
Related articles: 'This Is Us': Fans Think They Know the Real Reason Kate Is Missing From the Flash-Forwards (No, It's Not Because She's Dead)
'This Is Us': Producers Allude That the Toxic Situation with Marc Is What Causes the Rift Between Kate and Rebecca