'This Is Us': The Shocking Reason Malik (Asante Blackk) Looks So Familiar
When season 4 of This Is Us premiered in September, fans were confused by the many new storylines and characters. Now that we are seven episodes in, fans have found a favorite new character—Malik (Asante Blackk). Deja is cautiously falling head over heels for Malik, and so are fans.
We also find ourselves staring at him for some other reason besides his good looks and excellent acting skills. He resembles someone we know, but we can't put our finger on who it is. Read on to find out why Malik looks so familiar.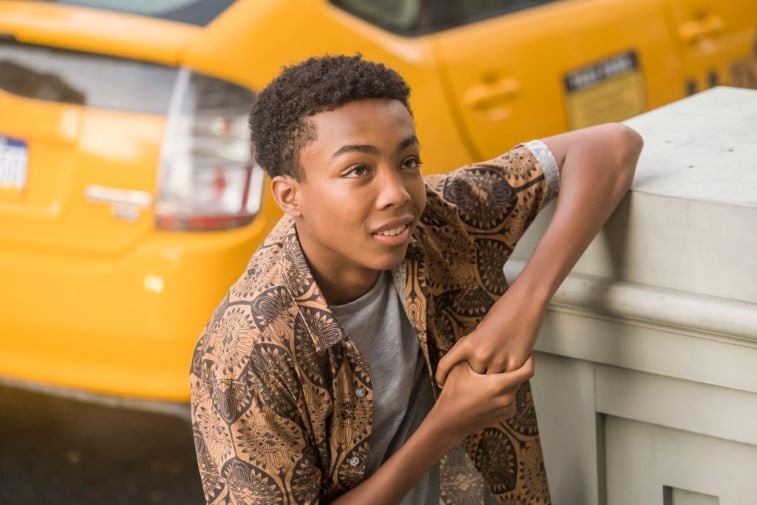 Samira Wiley from 'The Handmaid's Tale' is Asante Blackk's aunt
We have figured it out for you. It looks like fantastic acting genes run in the family. Samira Wiley is the biological auntie of Asante Blackk, and the two are very close. Wiley starred in The Handmaid's Tale as well as Orange Is the New Black. 
Wiley often posts pictures on social media, congratulating her nephew on his success. Every time she shares a photo of the pair, fans go crazy over how much they resemble each other.
"He's definitely your twin," wrote one Instagram user. The comparisons continued on Instagram. "Talent and good looks run in the family," wrote another fan.
Emmy nominations run in the family, too
In 2017, Wiley received an Emmy Award nomination for Outstanding Supporting Actress in a Drama Series. The following year, Wiley won the Primetime Emmy Award for Outstanding Guest Actress in a Drama Series for her portrayal of Moira in Hulu's The Handmaid's Tale.
Less than one year later, she took to social media when Blackk was nominated in the Outstanding Supporting Actor in a Limited Series category for his portrayal of young Kevin in When They See Us. 
"Congratulations to my stupidly talented nephew, Asante Blackk, on his first Emmy nom for his breathtakingly beautiful portrayal of young Kevin Richardson in Netflix's When They See Us!" Wiley shared, "Love you so much, ASANTE!!!!!!!!"
Blackk was the youngest Emmy nominee in history on the red carpet for his acting debut. "It feels like a lot of pressure," Asante Blackk told the NY Daily News. "It's just mind-blowing."
He didn't go on to win the Emmy, but he may have another opportunity for his portrayal of Malik on This Is Us. 
Both Wiley and Blackk loved acting from a very young age
The 18-year-old This Is Us star was in his first performance as an elementary school student at Judith P. Hoyer Montessori School. He was Mowgli in the Jungle Book. 
One of his first professional roles was in How I Learned to Be a Kid at The Howard Theatre in Washington. He nailed the performance and hired an agent after that.
Blackk originally auditioned for the role of Korey Wise, one of the exonerated members of the Central Park Five. Instead, he was cast as the 14-year-old Kevin Richardson in the Netflix miniseries When They See Us.
Wiley attended the Duke Ellington School of the Arts in Washington, D.C., and the Juilliard School in New York City. While at Juilliard, she trained in theater performance and worked mainly in theater in her early career.
Wiley grabbed her first significant role as Poussey on Orange Is the New Black at the young age of 26. She went on to star in The Handmaid's Tale from 2017 to the present. 
You can catch Blackk in his new role as Malik on This Is Us, Tuesday nights at 9 p.m. on NBC.