'This Is Us' Episode 'The Train' Had to Reshoot 1 Emotional Rebecca/Jack Scene
As This is Us fans await the final episode, the one before the series finale was already quite emotional. "The Train" showed the Pearson family gathering together in the future to say goodbye to Rebecca (Mandy Moore). In a sort of afterlife, Rebecca rode a train greeting people from her past. However, they almost forgot to film one Rebecca/Jack (Milo Ventimiglia) scene for "The Train." 
[Warning: This article contains spoilers for the This Is Us episode "The Train."]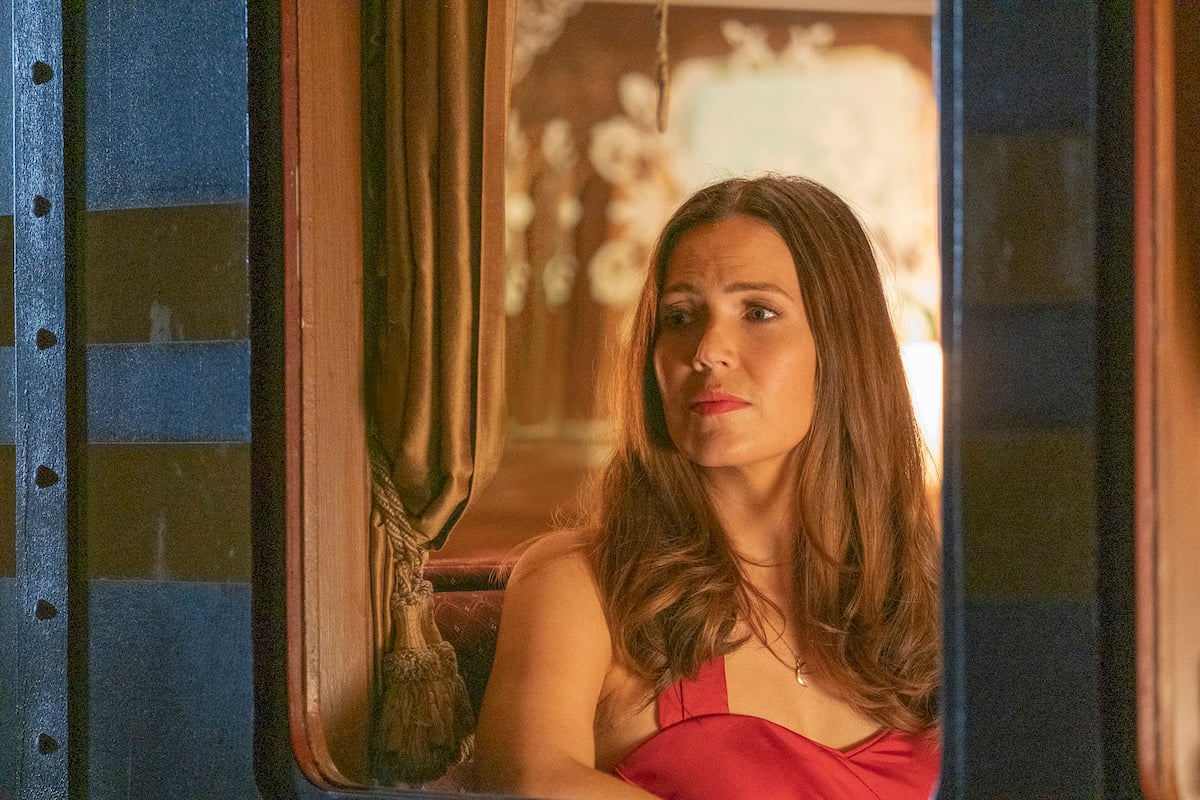 This Is Us creator Dan Fogelman spoke at a Q&A following a screening of "The Train" on May 17. Fogelman admitted they forgot one important shot in the episode and had to redo it. This Is Us' final episode airs May 24 at 9 p.m. on NBC.
Rebecc and Jack weren't quite done with 'The Train'
At the end of "The Train," Jack is waiting when Rebecca gets to the caboose car and lies down in a bed. However, one shot you saw was not completed the first time. Fogelman had to call the cast back for a reshoot. 
RELATED: 'This Is Us' Final Episode: Dan Fogelman Quotes 1 of Rebecca's Last Lines
"Ken Olin the director and myself, we never do this," Fogelman told Deadline. "We actually forgot a shot because we were so overwhelmed by the whole thing. We were so overwhelmed we had to actually bring Mandy and Milo back and make them go get a shot that we had forgotten to get in coverage."
Dan Fogelman was worried the 'This Is Us' cast wouldn't get through 'The Train'
Fogelman was expecting such problems filming "The Train." This Is Us has had its share of emotional episodes, but Fogelman expected "The Train" to push people's buttons. It was saying goodbye to Rebecca officially, and reflecting on every character's past. Fortunately, it wasn't the cast that neglected a shot. 
RELATED: 'This Is Us' Season 6: Milo Ventimiglia Says 'Loops Close' in Final Episodes
"It was a concern at first," Fogelman said. "I was worried that everybody was going to get really overwrought but they didn't. Our cast kept it together for the most part. We only did the final scene with Jack and Rebecca, we just did two takes."
'The Train' embodies the show's entire theme
Fogelman also pointed out how "The Train" could be a microcosm of This Is Us. The whole show moves back and forth in time during the Pearsons' lifespans. "The Train" just compresses it.
I think the show kind of plays in time and memory a little bit. We're not saying it literally but there's something to be said that this whole series was a series of reminiscing on Rebecca's deathbed and that's why the timelines and the memories are all so jumbled up. That's not what we're saying we're doing and that's not what literally it was but there was something about the way we remember things and remember our family. It's disorganized and inaccurate. We told the story of Pilgrim Rick on Thanksgiving that became part of the family lore. But the idea that these own characters that were in the journey don't really remember if that was true or not, that's how my sister and I are with our family.

Dan Fogelman, Deadline, 5/17/22
RELATED: 'This Is Us': 6 Important Moments You Forgot Happened in the Pilot Episode