'This Is Us': There's Another Popular Theory About Randall's Therapy Session
Therapy session depictions on TV and in movies have been an interesting plot device for decades, even though the therapist has mostly been shown in each scene. When Randall (Sterling K. Brown) went to see a therapist in the Clouds episode of This Is Us, things were done a little differently from the usual. The therapist, Dr. Leigh (Pamela Adlon), wasn't seen in the episode until the very end.
When analyzed from a certain perspective, it was a smart move in an ep focusing mostly on Randall coming to terms with his anxiety. Plus, the fact that he came to a self-realization at the end might say more about the value of therapy than not doing it all.
It's worth taking a minute to look at those therapy scenes and see how they compare to famous movie/TV therapy sessions over the years.
Almost every famous therapy scene in TV or movie history showed the therapist's face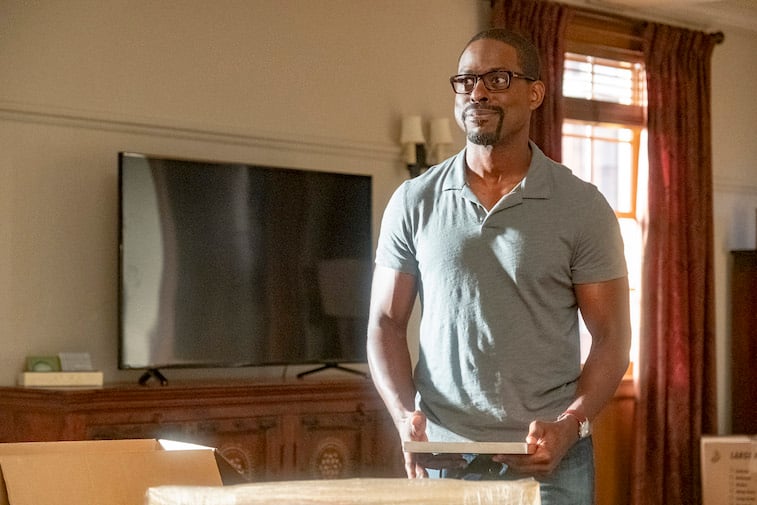 Going back in time to famous therapy scenes, it's clear the tradition was maintained to show the therapist's face early and present direct interaction with the patient. Whether it was through the perspective of the therapist, through the patient, or an omniscient view, writers have usually shown the reactions of the therapist while listening to a client talk.
In more recent years, the most famous example of this on the big-screen was Good Will Hunting. The reason for that was twofold: Robin Williams played the therapist and Matt Damon was the central character with intense problems.
It's safe to say Williams was perhaps the first actor to ever win an Oscar for playing a therapist. Then again, many other examples exist from Oscar-winning movies, including the excellent Ordinary People from 1981.
Not too often has there been an example where the therapist stays anonymous throughout until the final scene as This Is Us attempted. There was still a good narrative reason behind their approach.
Not showing Randall Pearson's therapist placed focus on the character
One example does exist from the annals of TV history where a star character talked to an unknown therapist. On the 1970s TV sitcom Maude, one episode (titled Maude Bears Her Soul) has the title character (Bea Arthur) going to see a psychotherapist. The entire episode was just Arthur doing a self-analysis monologue for 22 minutes.
During the entire session, however, Maude's therapist is never shown or even heard. If there's any model This Is Us drew from, it was probably the Maude episode. Except, Randall's therapist was heard and eventually shown as a woman by the end.
What's most similar between those two episodes is the patient self-realization of what their troubles were. In the Maude episode, it's easy to say it's not really practical someone would come to a revelation about themselves in such a short time. For Randall, he did find answers…albeit stretched out over two sessions.
The narrative idea to just let Randall talk let viewers assume he was capable of solving his problem on his own, yet just needed a therapist to guide him there. Fans on Reddit have noted this recently.
Will everyone see Randall at his therapist again?
General consensus from fans also thought the unease Randall felt was the real reason the therapist wasn't initially shown. Had the therapist not been shown at all, it might have been assumed Randall was doing therapy in his head.
It helped that Dr. Leigh was already familiar with Randall through his political speeches since understanding a person from the beginning is vital to helping them find solutions. Reports are, Dr. Leigh will be seen a lot more now as Randall finally gets a grip on his anxiety.
Let's consider it a great public service on This Is Us's part to show the worth of therapy for anxiety when merely capitulating to taking medications can cause more problems than help.