'This Is Us': Did Toby Predict His Divorce From Kate in Season 5?
'This Is Us' fans theorize whether Toby predicted his divorce from Kate in season 5. Plus, a breakdown of the couple's next step and what's coming in the finale.
The This Is Us Season 5 finale has fans wrapped up in Kevin (Justin Hartley) and Madison's (Caitlin Thompson) love story, but many viewers think everyone should be worried about Toby (Chris Sullivan) and Kate (Chrissy Metz). The couple's future has been up in the air since the start of the series. Now, it's possible a scene from This Is Us Season 5 predicted Toby and Kate's divorce. Here's a breakdown of the moment and what to expect next.
[Spoiler alert: This article contains spoilers from This Is Us Season 5 Episode 16.]
A recap of Kate and Toby's relationship ahead of the 'This Is Us' Season 5 finale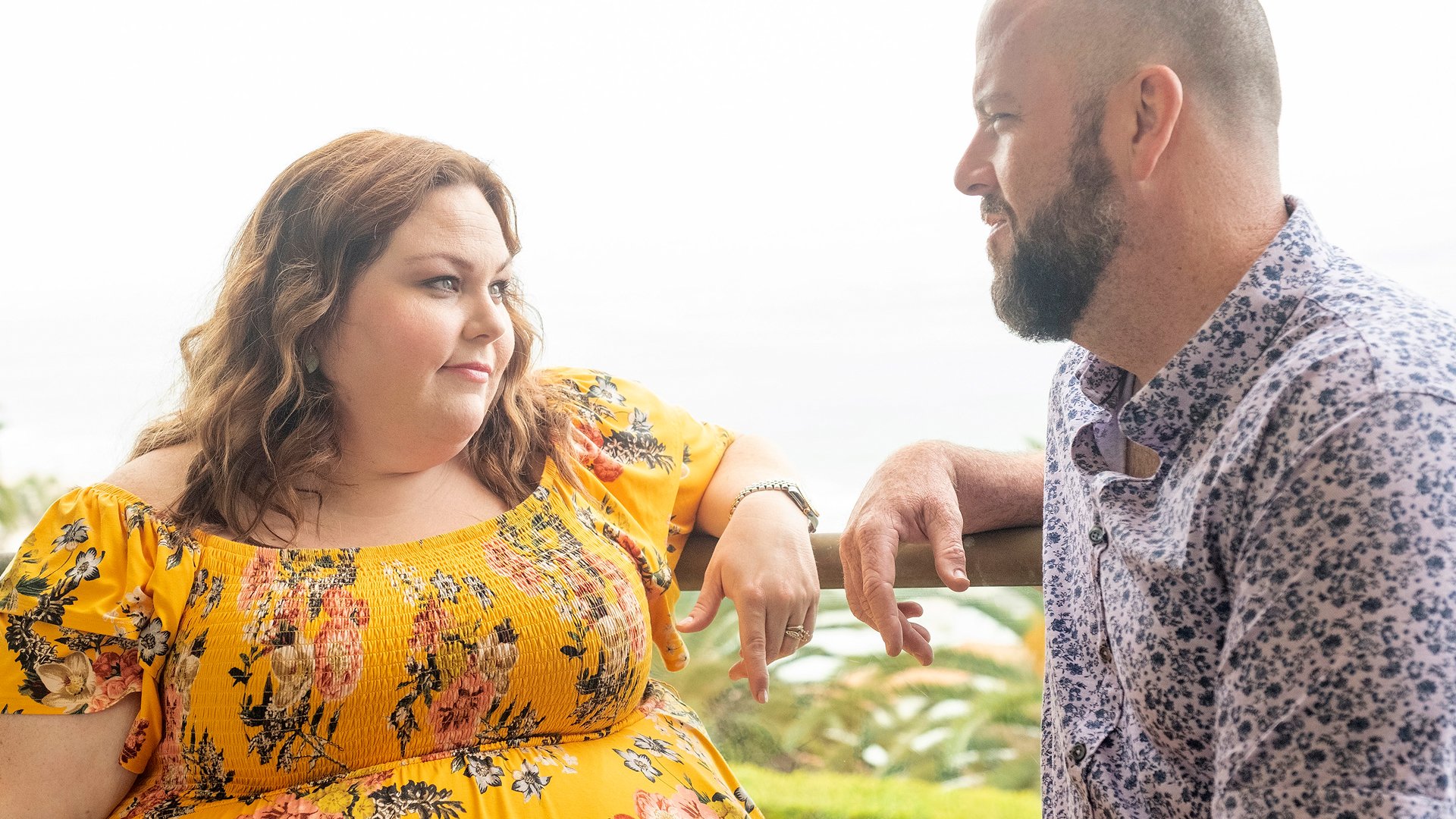 Toby and Kate slowly drifted apart in This Is Us Season 5. The couple started off strong with the adoption of baby Hailey Rose. But when Toby lost his job and became a stay-at-home dad, things began to change.
At first, Kate stepped up and became an assistant music teacher. She loved her new job. But she couldn't share it with Toby because he was feeling the weight of being unemployed, particularly because he loved his job. Then in This Is Us Season 5 Episode 15, "Jerry 2.0," Toby reached out to a position in San Francisco. But he didn't tell Kate.
Meanwhile, This Is Us fans still don't know about Kate's whereabouts in the future timeline. That said, Toby has appeared in a number of flash-forwards. However, he doesn't have a wedding ring and seems distant from the Pearson family. So many viewers have been wondering whether Kate and Toby get a divorce in the future.
Toby's rant in 'This Is Us' Season 5 Episode 14 might hint at divorce from Kate
Before Toby pursued the new job opportunity in This Is Us Season 5 Episode 15, he vented to Kevin (Justin Hartley), Randall (Sterling K. Brown), Miguel (Jon Huertas), and Nicky (Griffin Dunne). The group just watched the romantic dramedy, Jerry Maguire. But in the end, Toby picked apart Jerry's (Tom Cruise) happily ever after with single mom Dorothy (Renée Zellweger). Toby said:
Usually, I hate it when people try to poke holes in the romantic ending. But after watching that movie, I could only think one thing — They're never gonna make it. Nothing has changed. All he did was deliver an incredible line to some divorce support group. Jerry is gonna work too hard. Dorothy's gonna resent him for that. And that little kid is gonna get the short end of the stick cause they'll never stop fighting. Soon he's gonna be mad and sad instead of adorable and precocious. And I could just see their whole little family in this boat, and the boat is just filled with holes.
Following his rant, Toby admitted he really needed a new job. But whatever happens next, some viewers believe Toby already predicted his future with Kate in his comments about Jerry Maguire.
"Toby said it himself as he was referencing Jerry M The relationship ends," a fan wrote on YouTube. "This was a clue to what will happen with Kate and Toby."
What to expect from Kate and Toby as 'This Is Us' continues
Ahead of the This Is Us Season 5 finale, executive producer Isaac Aptaker spoke with Entertainment Weekly and revealed Toby's read on Toby MacGuire was "totally legitimate." The EP reminded fans that teen Kevin (Logan Shroyer) did something similar with Sophie (Amanda Leighton) when they were married. And ultimately, Kevin's choice ended their marriage. 
"We know he goes on to choose LA and to end their marriage because he isn't willing to put it first," Aptaker said.
Now, Toby is faced with a similar dilemma with Kate. That said, it's possible Toby will choose to prioritize his family. Still speaking with Entertainment Weekly, Aptaker noted that Toby has been "presented with a really, really difficult choice." 
"The best career option on the table happens to be several hours away from where his very, very new family is," Aptaker said. "But at the same time when he's not working, he is mentally not in a good place, and he knows that he needs to get back out there and feel like he was bringing in value to the family, which he gets through his career."
Now, fans will find out what happens with Kate and Toby in the This Is Us Season 5 finale. But whatever unfolds, it won't be an easy journey. Stay tuned.
This Is Us Season 5 Episode 16 airs Tuesday, May 25, at 10 p.m. ET.