'This Is Us' Viewers Left Scratching Their Heads After Hint Regarding Kate's Fate in Jack Flash-Forward: 'Doesn't Add Up'
Viewers of 'This Is Us' appeared to be left confused as to Kate's fate in a flash-forward moment featuring her adult son Jack.
The fourth episode of This Is Us, titled 'Four Fathers', gave viewers even more hints as to how the story of the Pearson clan will unfold throughout the remainder of its final season. Some moments fleshed out storylines from the beginning of the family's history. Others teased what the future would hold for some of the series' main characters. However, there was one moment in linked to Kate Pearson that left viewers scratching their heads and claiming: "doesn't add up."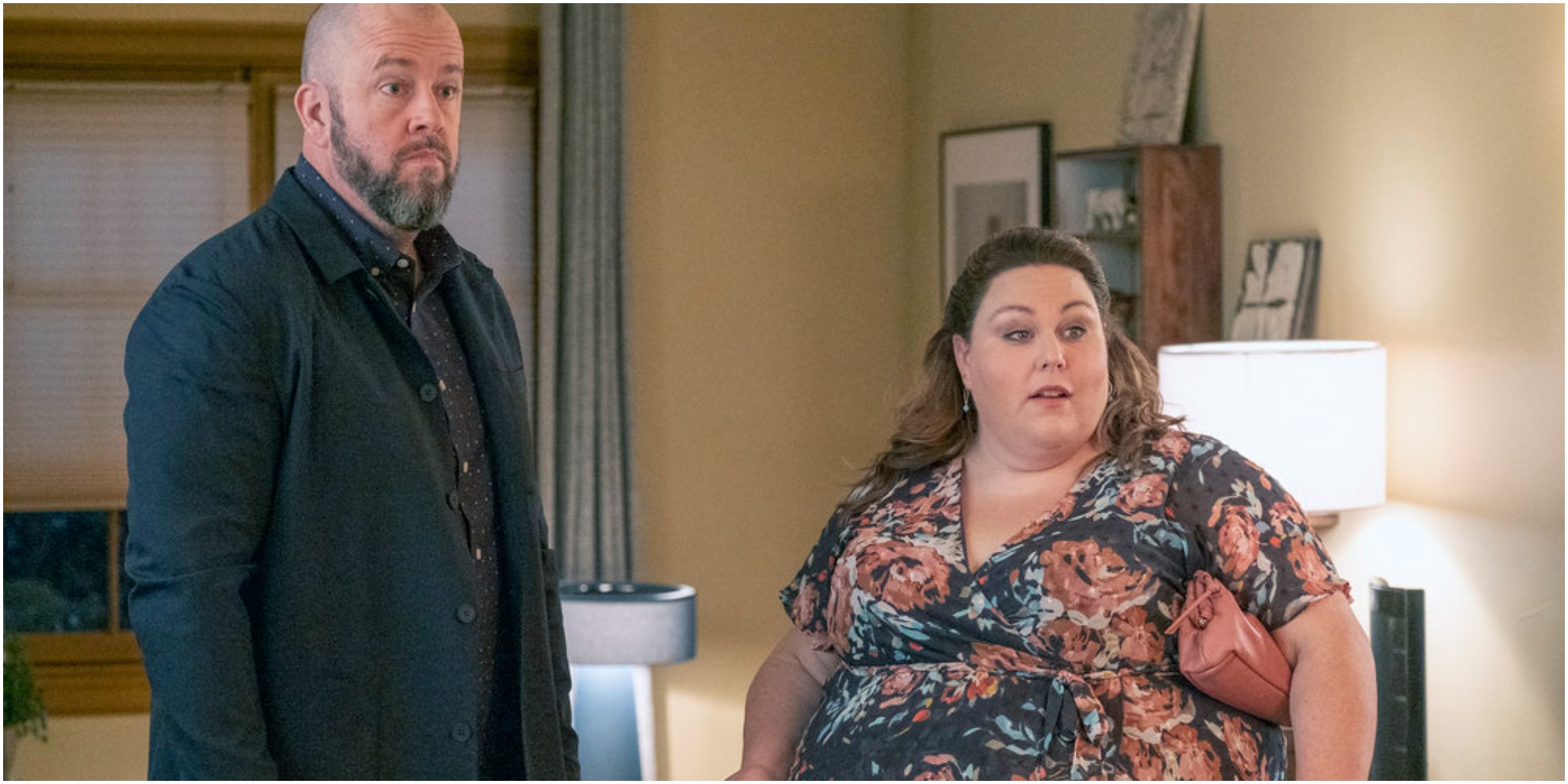 There was a lot to unpack in 'Four Fathers'
The four main male characters of This Is Us each struggled with connecting with their families in different ways.
Randall learned during a driving lesson that Deja's (Lyric Ross) relationship with Malik (Asante Blackk) had taken a more mature turn.
Kevin (Justin Hartley) re-evaluated his thoughts on what fatherhood should be after missing a critical moment in the life of his twins Franny and Nicky, leading him to call an old friend, Cassidy, for advice.
Jack (Milo Ventimiglia) worried about working too much and not spending enough time with his three children.
Toby (Chris Sullivan) attempts to cram as much "family time" in with his wife Kate (Chrissy Metz) and their two children on the weekends as he is out of town working all week.
Each male figure struggled with their hopes for what they believed fatherhood would be in contrast to their situations.
However, one male parental decision made during the series appears to have devastating circumstances for one of their children moving forward.
'This Is Us' viewers left scratching their heads after hint regarding Kate's fate
Fans remarked during the episode that things didn't add up for the character of Kate in the episode. These unanswered questions left them scratching their heads about her fate as the season evolved.
In a flash-forward moment, viewers continue to see Jack Damon (Blake Stadnik) 's life as a successful singer and songwriter. Our view into the future clarifies that whatever obstacles his blindness presents, Jack more than overcomes them. He lives in a stunning home with an expansive backyard. Jack is married to Lucy, and together he and his wife welcomed a daughter.
In response to an Instagram post that showed Jack and Lucy hugging in front of the same smoker and grill Toby buys to help create happy family memories, fans claimed something "doesn't add up."
"No, something tragic happens, and she can't forgive Toby, and she ends up marrying her boss Phillip (Chris Geere), and he helps Jack become a professional singer," assessed one viewer.
"Jack's wife Lucy said the memory of the smoker he had naturally would shake him up because it was the day his parents' marriage blew up. Kate is unhappy now, but if Toby were off talking to his work and left Jack alone by the fire, that would do it. After all, she lost her father because of a fire," wrote a second fan.
"So my take is Kate dies. We never see her older, the smell references something that happened with her," penned a third Instagram user.
"Yes, I've said I think kate is going to die all along. I think they will show it when they show Jack's mom dying. And that's why Jack got so sad when he smelled the smoker," remarked a fourth viewer.
Will these storylines be explored further on episode 5 of the NBC series?
Unfortunately, these storylines will come to a screeching halt for next week's episode.
However, fans of Jack Pearson will get some long-coming information regarding his backstory in an episode titled "Don't Let Me Keep You." A teaser still from the episode was shared on the show's Instagram account where Jack received a phone call that his mother Marilyn had died.
This Is Us airs Tuesdays at 9 p.m. EST on NBC.