'This Is Us': What Is Chrissy Metz's Net Worth and How Much Does She Make per Episode?
Chrissy Metz's most well-known role is as Kate Pearson Damon on This Is Us. She's part of "the big three," along with her brothers, Randall (Sterling K. Brown), and Kevin (Justin Hartley). She is married to Toby Damon (Chris Sullivan) and has a baby, Jack, with her husband.
Metz has also briefly appeared on Entourage, American Horror Story: Freak Show, and The Last OG. She also recently starred in the film, Breakthrough, in 2019. But her salary wasn't always what it is now.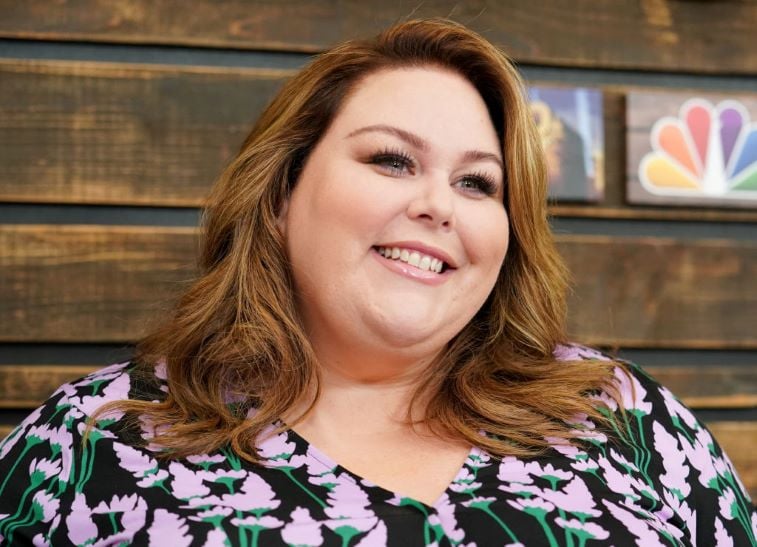 Chrissy Metz's acting career and net worth
Metz began her acting career with a few small parts, and then she landed the role of Ima Wiggles on American Horror Story. She thought it was her big break.
"But when it wrapped, there was . . . nothing," Metz told Glamour. "I almost moved back to Florida, but my mom said, 'You can either be miserable here and not pursue your dreams, or you can be miserable in LA and at least pursue what you want.'
"So I stayed," she continued, "I am so grateful that I had such an amazing support system, but when I booked This Is Us, I had 81 cents in my bank account. I could cry right now just thinking about it."
After her success on the critically acclaimed show, Metz finally broke through into Hollywood. She was able to choose what she wanted to do with her career. Metz connected with the script for the film, Breakthrough, a Christian drama which premiered March 20, 2019.
"The reason I chose this movie and this character is because, for a long time, I held my feelings in," Metz told Aleteia. "Thankfully, my career allows me to have the vulnerability to find my own healing and growth by exploring these challenges and facing these struggles, that in some way mirror my own."
Breakthrough grossed $40.7 million in the United States and Canada, and $9.7 million in other parts of the world, for a total of $50.4 million. Metz's struggles and perseverance as an actress have paid off. The This Is Us star is allegedly worth around $7 million. 
How much does Metz make per episode of 'This Is Us'?
When Metz joined the cast of This Is Us, she started with a salary of $40,000 per episode, according to estimates from Variety. She and Hartley were the lowest paid actors out of the main cast of five. Milo Ventimiglia and Mandy Moore brought in the most, at $85,000 per episode at the show's inception while Brown fell in the middle at $75,000 per episode. 
With the massive success of the show, the stars negotiated substantial pay raises in 2018, before season 3. The five main stars—Ventimiglia, Moore, Brown, Metz, and Hartley— each now earn $250,000 per episode of This Is Us, according to The Hollywood Reporter.
Chrissy Metz's awards and nominations
Metz's work on This Is Us has earned her many nominations and two awards. Along with her cast, she won the award for Outstanding Performance by an Ensemble in a Drama Series at the Screen Actors Guild Awards in both 2018 and 2019.
Metz was also nominated for a Golden Globe award for Best Supporting Actress in a Series, Miniseries or Television Film in both 2017 and 2018. And she almost won a Primetime Emmy for Outstanding Supporting Actress in a Drama Series for her work on This Is Us.
You can watch Metz on This Is Us on Tuesday nights at 8 p.m. on NBC.