'This Is Us': What Is Ron Cephas Jones Worth? the Actor Returns to the Hit NBC Drama for a Special Episode
Ron Cephas Jones plays William Hill on 'This Is Us'. The actor returns for a special episode. What is his net worth and what else is he known for?
Fans of This Is Us may still be grieving the season 1 loss of Randall Pearson's (Sterling K. Brown) biological father, William Hill. He died from cancer just after Randall found him. The character was played by Ron Cephas Jones, and his arc quickly became one of the most memorable, heartbreaking storylines to date. In a trailer for the next new episode, fans got a glimpse of William's return, if only in a dream sequence. Here's what else Jones has done and how much he's worth today.
Ron Cephas Jones played William Hill on 'This Is Us' Season 1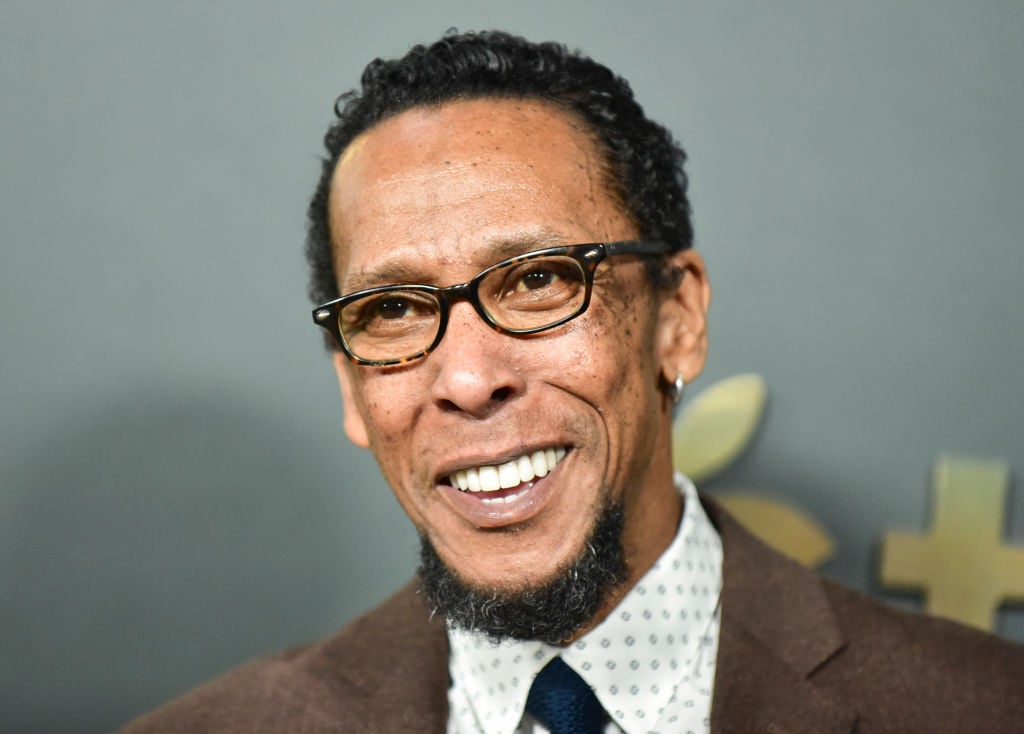 This Is Us Season 1 star, Ron Cephas Jones, had a powerful storyline as Randall Pearson's biological father who'd left him at a fire station when Randall was an infant. This selfless act gave Randall a better life with Jack and Rebecca Pearson (Milo Ventimiglia and Mandy Moore).
By the time Randall sought William out, William had a terminal cancer diagnosis that would ultimately end his life — but not before he and Randall mended fences and became their own kind of family.
It's been multiple seasons since last fans saw William, even through flashback. While much of Randall's stressors have largely to do with identity issues that stem from William's absence, Jack's death is just as much of a chasm he's incapable of getting over. It looks as though hat's about to change.
At the end of the most recent, This Is Us, a preview for the upcoming episode takes a closer look at Randall's feelings about Jack's death. This comes after he and Kevin didn't see eye-to-eye over Rebecca's failing health.
In the end, Randall admitted everything he does is because of losing Jack.
"I spent every day for the last 2o years wondering if I could've saved dad, and now I had a chance to save mom and you blew it," he told Kevin. It sums up the stark contrast in how two Pearson boys have dealt with the huge loss in two very different ways.
William is set to return to the Pearson multi-verse on the next episode
Next week's episode, "After the Fire," will take fans on the journey of what could've been. Because of Randall's lifelong pain in blaming himself for Jack's death, this episode explores the life that would have continued if Jack had lived after the fire.
Series creator, Dan Fogelman, took to Twitter to tease what's ahead warning all to "brace for impact," and from the looks of the trailer, he's right.
"guys @SterlingKBrown next week is just… he's off the charts. This whole cast is crazy. Writers are crazy. @kenolin1 is legit crazy. Two to go. Brace for impact. #ThisIsUs" Fogelman said.
Along with a glimpse of an aged Jack, the clip also showed William — alive and in good health. It's unclear how the storyline will unfold, or how much of Jones we'll get with the episode, but for those who've yet to recover from his death, this cameo is everything.
What is Cephas's net worth?
Jones has a net worth of approximately $700,000, according to multiple sources. That breaks down to just about $40,000 per year, but the talented actor likely received bigger chunks of pay for his roles.
The two-time Primetime Emmy Award nominee and the one-time winner has appeared in other hits such as Half Nelson, Luke Cage, Glass Chin, Mr. Robot, The Get Down, and many more.
William may only return for a small part of one episode, but considering the void his character left, we'll take whatever we can get.
This Is Us airs Tuesday at 9 p.m. on NBC.