'This Is Us': What Is Mandy Moore's Secret to Switching Between the Different Rebeccas?
This Is Us Season 5 is well underway and fans are continuously impressed with the way the talented cast and writers are able to bring the Pearson family to life. One of the most unique things about the hit NBC drama is how time moves throughout the show. Rather than approaching the story in a linear fashion, This Is Us is famous for going back and forth between different timelines and providing viewers with more information bit by bit.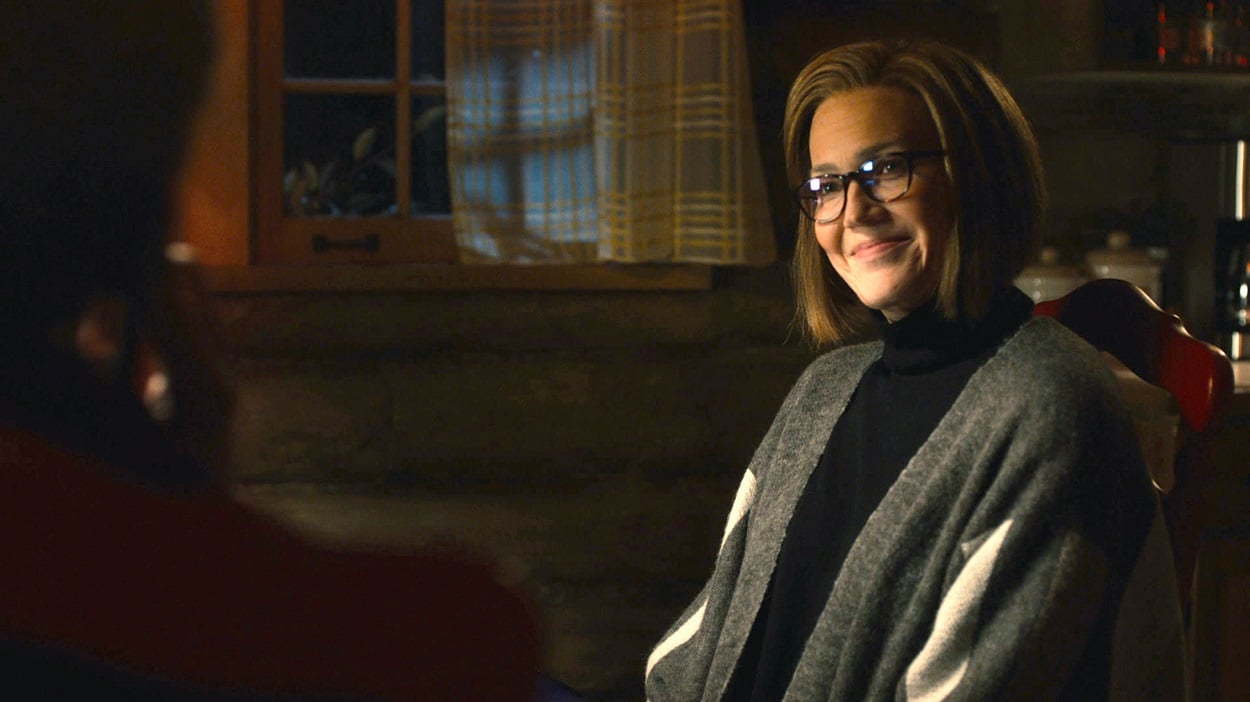 Recently, This Is Us fans had the opportunity to meet all three of Randall Pearson's daughters as adults. While viewers witnessed a conversation between Randall and an adult Tess last season, Season 5 of the show finally revealed adult versions of Annie and Deja. Naturally, because there's such a massive time jump, new actors were hired to join the cast as the adult versions of the girls. However, older actors on the show are tasked with playing more than one version of their characters.
How Mandy Moore switches between multiple versions of Rebecca Pearson in 'This Is Us'
The member of the This Is Us cast who has been tasked with playing the most versions of their character is undoubtedly Mandy Moore. Moore, who is the matriarch of the Pearson family, has played a bevy of different versions of Rebecca. Over the last five seasons, fans have watched in awe as the "Candy" singer slips effortlessly from a 20 something version of Rebecca into a grandmother in her late 60s.
But how is Moore able to flip between so many different versions of Rebecca? In a 2019 interview with Gold Derby, the actor revealed that thinking about how Rebecca moves within her body is very helpful and allows her to differentiate. "I think most specifically for me is the physicality of present-day Rebecca, who's about 68, 69 at this point," the This Is Us actor revealed. "It's just a slight hunch, which I kind of already have naturally. There's a little bit more grounded-ness to her."
The 'Candy' singer was nervous the first time she had to play the older Rebecca
Of course, Moore wasn't always super comfortable with playing the older versions of Rebecca on This Is Us. She admits that when she had to do her first scene with Ron Cephas Jones (who plays Randall's biological father, William) she was extremely nervous. But, what helped her get into the aged version of her character was thinking about everything that Rebecca had been through from losing one of her children to the loss of her true love and letting that create a new color of her familiar character.
Moore also gave a lot of thought to how Rebecca might be affected by her body as she continued to age. "I also think about the weird things," the This Is Us star added. "Maybe she's got a little arthritis in her hand. Maybe it's not anything that anyone picks up on but the little things I'm thinking about, like her physicality, her body, where things hurt, where she carries some of her emotions, the things that have burdened her in life."
Will 'This Is Us' fans meet a new version of Rebecca in Season 5?
It might have been difficult for Moore to slip into different versions of Rebecca the first time she had to do it, but these days it's second nature to her. It's truly impressive that Moore can play so many different versions of Rebecca so authentically. We're sure This Is Us fans are wondering if they'll get to meet yet another version of Rebecca in Season 5.