'This Is Us': When Did Milo Ventimiglia Know the Show Would Be a Hit?
In the mind of 'This Is Us' star Milo Ventimiglia, the show was a success even before people saw it. Here's how he knew it would succeed.
There's an old show business rule that there's no such thing as a sure thing. Every show, no matter how good it looks on paper, has the potential to fail. In the minds of its fans, This is Us has not done so, and in the mind of Milo Ventimiglia, the show was a success even before people saw it. 
The cast just got back to work shooting Season 4, with signs that the show will end after season 6 – an occasion that will surely cause fans to weep even more than the show itself.
For now, however, the grand finale is still a ways off, with Ventimiglia and his castmates looking forward rather than back – for the most part
When Ventimiglia knew 'This is Us' would succeed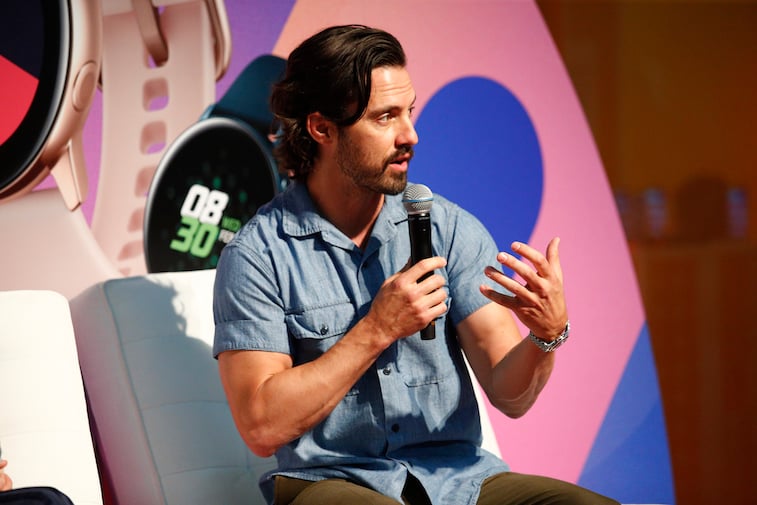 Even before Ventimiglia's character Jack stole the hearts of millions of viewers, he knew the show would connect before it made it to air.
He told the Hollywood Reporter, "Reading that first script, I knew that it was special, and when I saw it cut together with the score, with final edit and beautiful picture, it was like 'Oh, this is a really beautiful show.'"
That prediction was borne out when the show was pretty much an immediate hit, with viewers constantly talking about how much they cried, putting even Pixar to shame. It just so happens that creator Dan Fogelman spent time with that studio, contributing to the scripts for Cars and Cars 2. He also co-wrote Tangled, led by fellow This is Us standout Mandy Moore, who plays Ventimiglia's wife Rebecca
Ventimiglia told THR "When the audience grew and it kind of turned into this big snowball phenomenon rolling down the hill, it was like wow, (but)it wasn't surprising because the stories were so great and the execution was really, really wonderful."
Did Ventimiglia make Jack too perfect? 
Fans immediately gravitated to Jack, with many seeing him as the ideal man – perhaps a little too ideal for some male fans of the show.  
Asked how he plays such a beloved figure, Ventimiglia told THR, "Jack is a hard man to live up to, for myself, for husbands around the world, from fathers around the world." At the same time, the actor has told viewers it's better to be their best selves. He tells fans "Be yourself because you're real … you can really, truly impact your wife, your family, your community, whatever you choose to put your positivity toward, you can actually make an impact that way."
The actor feels that impact when he hears about the show making people want to be better. 
"For me, it's mostly the inspiration they get from Jack (that)  for all his greatness, is just a normal guy .. that to me is something we as citizens of the world, kind of need right now. We just need good guys to look up to," he said.
The end of 'This is Us" is coming but not imminent
It may not seem like This is Us is in any danger of ending, considering NBC renewed the show for not just one season, but three. That kind of commitment is not unheard of, but it is rare. All the same, producers are still eyeing ending the show after Season 6, which would be the end of the three-season order. 
"From day one, Dan came in with his master plan for the big picture stuff of the show and said, 'I think this is where we end up. I think this is what I know. Let's figure out the rest together.' So all of the writers and the actors really know everything,"  co-showrunner Isaac Aptaker said in People.  "We're all pretty good at keeping secrets by now, it's been three years, but it's a total open book for everyone who works on the show, so there are no secrets from each other."
Ventimiglia knows that "Everything ends. But I believe when there is a moment to send something off, the right way, almost like into old age, you can honor the story and the characters and all that."