'This Is Us': Who Has the Highest Net Worth of the Pearson Big 3?
This Is Us has made everyone in the cast a household name. Sterling K. Brown, Justin Harley, and Chrissy Metz play the Pearson triplets on-screen, each of whom has a different career. But in reality, some fans wonder how the net worths of the "Pearson Big 3" stack up to each other. Find out which Pearson sibling actor has the highest net worth.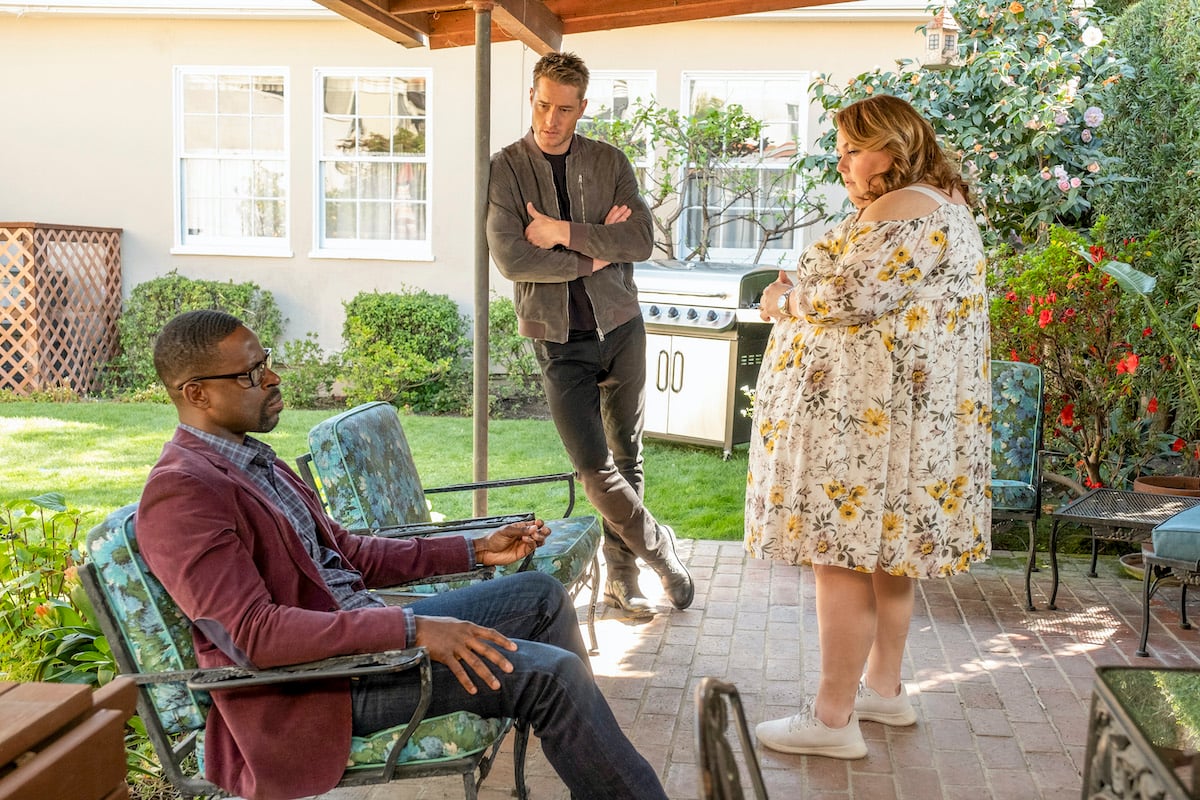 'This Is Us' is a heartfelt series adored by many fans 
After five seasons on NBC, This Is Us continues to entertain millions of fans. The show, which demonstrates the little ways lives can intertwine, has been recognized with People's Choice Awards, Emmys, Golden Globes, and Screen Actors Guild awards for its emotional performances.
This Is Us tells the story of the Pearsons, from their tragedies to their wins, big and small. But the show also has a way of touching on hot-button issues, like the current political climate and the racial tension in the United States, in a way that feels genuinely authentic. Brown, Hartley, and Metz are at the heart of the storytelling in This Is Us.
Okay, maybe that award should go to Milo Ventimiglia, who plays the late matriarch of the Pearson family, Jack.
Regardless, the "Big 3" are the driving force in the drama that is This Is Us — and their respected actors are compensated as such. 
Justin Hartley and Chrissy Metz have the same net worth of $7 million
Hartley and Metz play the two biological Pearson kids, Kevin and Kate. Before working on This Is Us, Hartley acted in soap operas like Passions and The Young and the Restless. 
As for Metz, This Is Us was her breakout role. She had minor parts in Solving Charlie, The Onion Movie, and Loveless in Los Angeles. But since gaining notoriety on the series, Metz has starred in films like Sierra Burgess Is a Loser and Breakthrough. 
Despite Hartley's more extensive background in acting, he and Metz share the same net worth. 
According to Celebrity Net Worth, Hartley and Metz are estimated to be worth $7 million. They are both paid $250,000 per episode of This Is Us.
Sterling K. Brown is the wealthiest of the Pearson Family with a net worth of $10 million 
Brown was a lead in American Crime Story: The People vs. OJ Simpson, but like his co-stars, many fans regard him for his role as Randall Pearson on This Is Us. 
Brown shares a lot in common with his role in This Is Us, including being something of a brainiac. Like Randall, Brown graduated with a Master's Degree. He studied acting at the Tisch School of the Arts, then attended Stanford University for his Bachelor's and later, New York University for his graduate degree. 
According to Celebrity Net Worth, the adopted Pearson sibling actor has the highest net worth, estimated to be $10 million — the same net worth as his on-screen mother, Mandy Moore. Like Hartley and Metz, Brown earns $250,000 per episode.
Brown's substantial net worth is largely due to his work in major motion pictures like Black Panther, Hotel Artemis, Predator, and the hit series Supernatural.