'This Is Us': Who Plays Jack's Mom, Marilyn Pearson? Laura Niemi Returns in Season 6
Everything you need to know about Marilyn Pearson on 'This Is Us,' including who plays Jack's mom (Laura Niemi) and what's next for the character after her death in season 6.
On Jan. 25, This Is Us Season 6 will break everyone's heart with the death of Jack's mother, Marilyn. But don't fret if you need a refresher on the other Mrs. Pearson. Early on, the character faded into the background, and she is part of Jack's backstory that has yet to be seen. So who plays Marilyn on This Is Us and what happened to Jack's mom ahead of her return in season 6? Here's everything you need to know about Laura Niemi and what's coming next.
Laura Niemi plays Marilyn Pearson, Jack's mom, on 'This Is Us'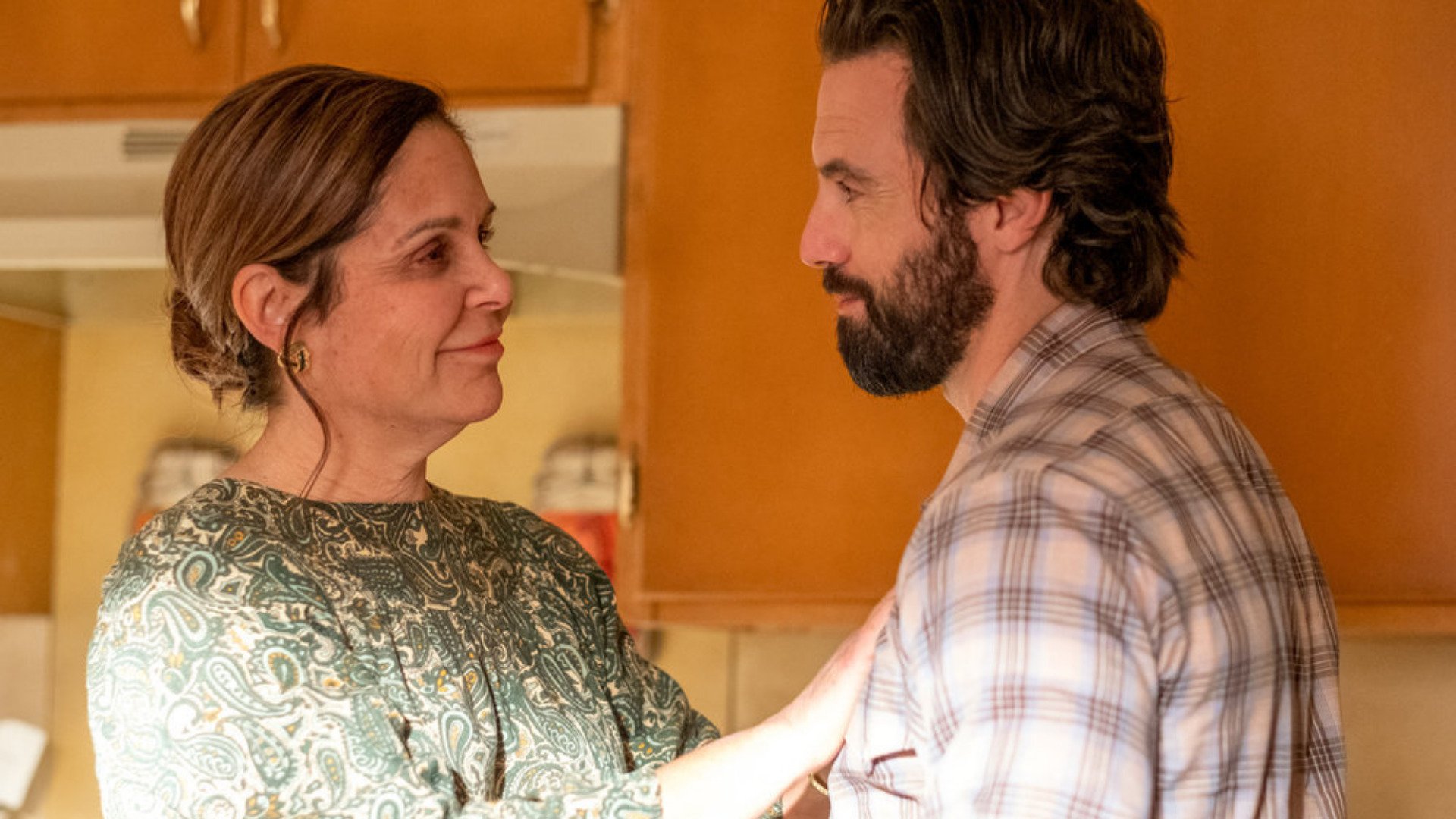 You might be onto something if you think Jack's mom looks familiar. Niemi played a number of roles before she joined the This Is Us cast to play Marilyn. 
According to IMDb, Niemi has guest starred in shows like The Sopranos, The Mentalist, Criminal Minds, Private Practice, 90210, Hollywood Heights, Weeds, Castle, Rizzoli & Isles, NCIS: Los Angeles, and Veep. Meanwhile, the actor has been in multiple popular soaps, including All My Children, Days of Our Lives, The Young and the Restless, and General Hospital. Niemi will also be on FX's limited series, The Patient.
A brief recap of what happened to Marilyn Pearson before 'This Is Us' Season 6
This Is Us fans haven't seen much from Marilyn throughout the years. The last time viewers saw Jack's mom was season 5 episode 11. But for the most part, Niemi's character allows viewers to see how terrible Jack's father, Stanley (Peter Onorati), truly is.
Throughout the series, This Is Us makes it clear that Stanley abused Marilyn. Jack also does everything he can to make sure his mom is safe. And eventually, Jack is able to help Marilyn move out from his father's clutches. 
Laura Niemi opens up about filming Marilyn Pearson's funeral in 'This Is Us' Season 6
Now, it seems like fans will finally find out more about Marilyn in This Is Us Season 6 Episode 4. At the end of the previous episode, Jack gets a call revealing that his mother has died. Then ahead of the Jan. 25 episode, Niemi shared a video from the day the This Is Us Season 6 crew filmed the funeral scene.
Today is the big funeral day for Marilyn, and it's gonna be a long day," Niemi said on a Twitter video. "It's gonna be a long day. I'm having all the feels about it. This episode is so beautiful, such a beautiful way of honoring Marilyn Pearson. I'm just gonna try not to cry today because I need to be dead."
Then in the caption of the video, Niemi revealed that "emotions have been heightened" since they filmed the This Is Us Season 6 scene. The actor also promised fans that she'll be bringing lots of tears. So get ready. This one's going to be emotional.
This Is Us Season 6 Episode 4 airs Tuesday, Jan. 25, at 9 p.m. ET on NBC.