'This Is Us': Who Plays Teenage Kate? She Can Thank This Cast Member for the Role
Everyone knows Chrissy Metz plays present-day Kate Pearson on the NBC hit drama, This Is Us. Everyone also knows the show is known for jumping timelines, requiring different versions of Kate throughout the years. Read on to find out who plays teen Kate and why she credits the role to a This Is Us alum.
Chrissy Metz's role on 'This Is Us' is a complicated one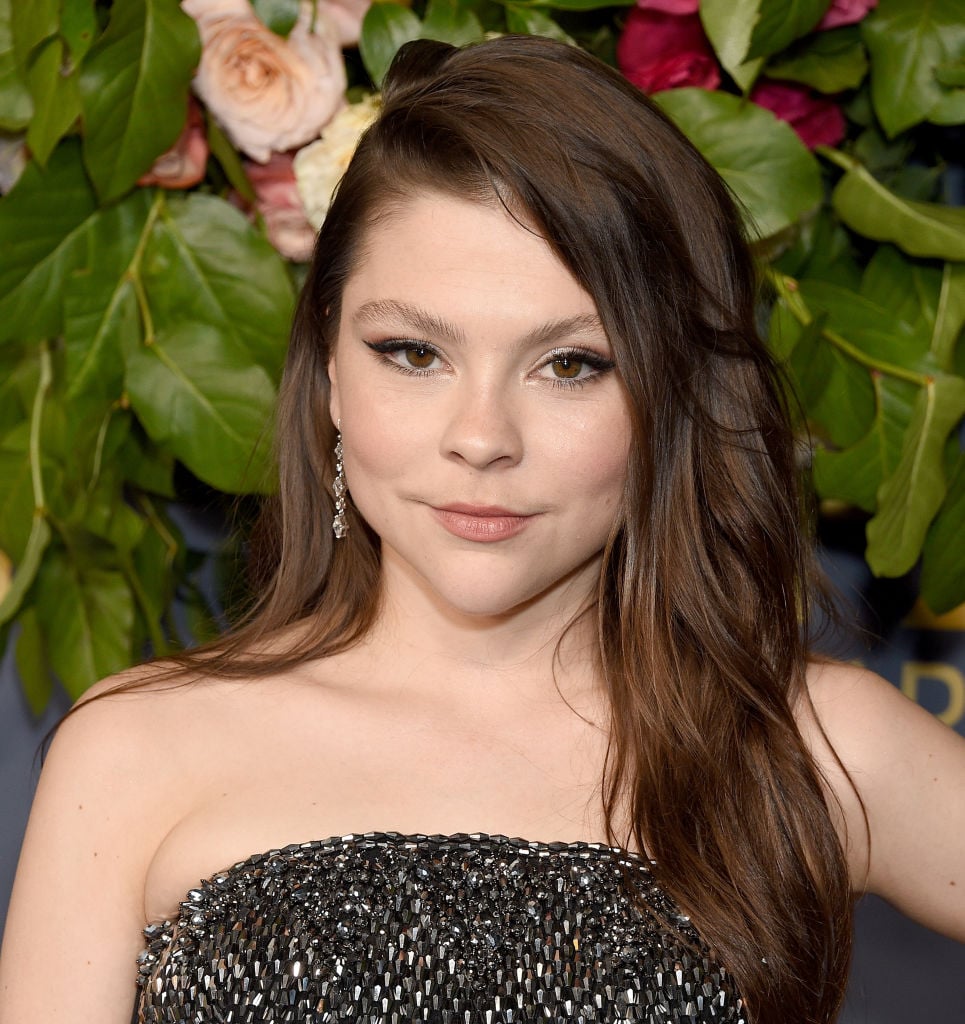 Present-day Kate Pearson is going through a lot. Actually, she's gone through it since her "favorite person," father, Jack (Milo Ventimiglia) died. Between that, an eating disorder, and letting the dream of becoming a singer die along with Jack, it's no wonder adult Kate struggles.
Kate and husband Toby (Chris Sullivan) just brought baby Jack home. Though he's been diagnosed as legally blind, Kate's determined to provide him the fullest life possible.
Meanwhile, trouble is brewing in her marriage. She discovered Toby's been secretly working out, only magnifying Kate's insecurities. It all came to a head when Kate admitted she needed a bigger table because she couldn't fit into a booth.
Some fans fear this might be the beginning of the end for Kate and Toby. It all goes back to how teen Kate handled the grief of losing Jack, while navigating an already complicated relationship with her mother, Rebecca (Mandy Moore).
Who plays teenage Kate Pearson on 'This Is Us'?
Hannah Zeile snagged the role of teenage Kate. One look and it's an obvious choice as she and Metz could pass for real-life sisters. Zeile is a natural, channeling all the teen angst and pain any girl would feel in her position.
This makes it that much more impressive that This Is Us is her first major role. Zeile's previous credits include two episodes of FX's 2012 show, Anger Management, and a bit part on The Joel McHale Show With Joel McHale.
She told TV Line in 2018 of the role, how much more different teenage Kate is compared to the other versions.
"She has a chip on her shoulder, she's more angsty, and has a little bit of sass," she said. "So it's really kind of [Chrissy] to trust me enough to make the role my own and kind of differentiate her from the adult Kate."
She then revealed which episode challenged her those most and it's as expected.
"The hardest to film was probably the whole version where Rebecca comes and tells Randall and I that Jack has died and how he died. That was super emotional."
How did Hannah Zeile get the role of teen Kate Pearson?
A role like teenage Kate doesn't just fall into someone's lap. But luckily, Zeile had an in. In Metz's former career, she worked in talent representation.
"I actually used to represent [Zeile] when I was an agent," Metz told The Hollywood Reporter in 2016. "It's full circle. Life is so crazy. I've been a huge fan of hers for as long as I've known her. I actually didn't know she sang. It was just so perfect. She plays that angsty, sarcastic, funny teenager so well."
In real life, both Kate's are friends, which only helps develop the character into one singular vision, despite having three separate actresses.
"I just love her as a person," Metz said. "We're friends. I'm so grateful to have that because so much of the younger Kate informs the adult. We get to play into each other in so many ways, but it's also still her character, her choices.
She continued: "It's so great to see her thrive in this character, and do it with such nuanced and interesting and subtle performances."
It looks like fate brought Zeile and Metz together. The real winners are all This Is Us fans who get to watch the two in action week after week.