'This Is Us': Who Is Sally to Nicky? Dey Young Plays Genevieve Angelson's Present Day Character in Season 6
Many This Is Us fans have been wondering who Sally Brooks is to Nicky Pearson on the NBC series. The past few seasons have filled in a few gaps. Now, the family drama is in its sixth and final season, which means we're about to get some answers in the present day timeline. But don't worry if you need a refresher. Here's everything you need to know about Nicky and Sally going into This Is Us Season 6, including details about Genevieve Angelson and Dey Young, who play Sally.
What happened to Nicky Pearson's girlfriend, Sally Brooks, on 'This Is Us'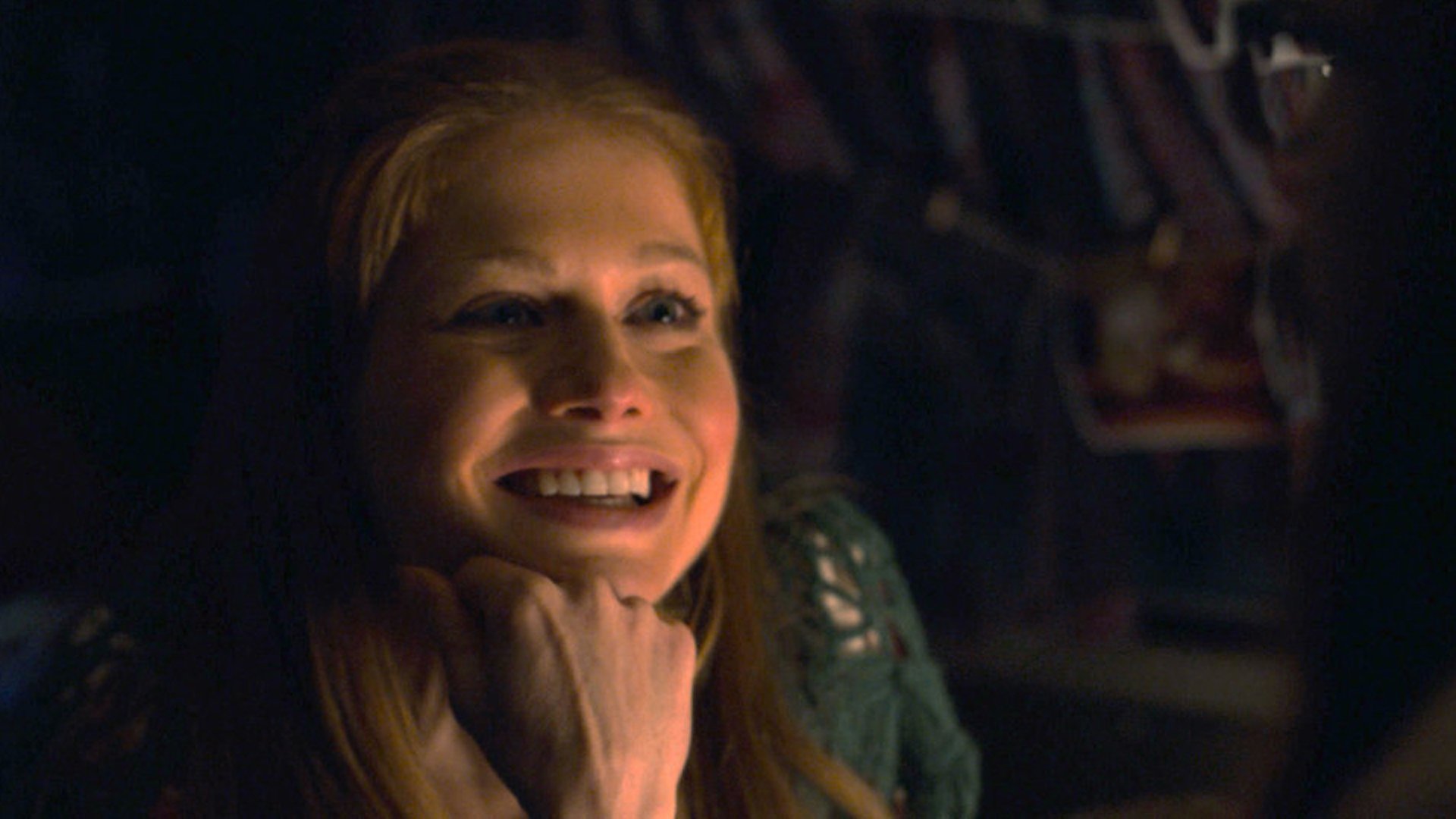 RELATED: 'This Is Us' Season 6: Will Rebecca and Nicky End Up Together? The Creator Reacted to the Popular Fan Theory
This Is Us Season 5 Episode 11, "One Small Step," showed the first chapter of Nicky and Sally's love story. In the past, the two met at a veterinary clinic, and young Nicky (Michael Angarano) needed some help from Jack (Milo Ventimiglia) to ask Sally out on a date.
As luck would have it, the two hit it off, and it looked like they were headed for their happily ever after. Sally even asked Nicky to run away to California and attend Woodstock together. But after overthinking everything, including the bad situation between his mom and dad, Nicky decided to stay home. So Sally went to California, leaving Nicky behind.
RELATED: How Many Episodes Is 'This Is Us' Season 6? NBC Won't Shake Up the Schedule for the Last Chapter
Meanwhile, adult Nicky (Griffin Dunne) finally made it to California when Kevin (Justin Hartley) named one of his twins, Nicholas, after him in the present. He also decided it was time to look up Sally online toward the end of the season.
Nicky started obsessing over Sally in the This Is Us Season 6 premiere. So Rebecca (Mandy Moore) decided it was time to take some action. Now, Rebecca, Nicky, and Miguel (Jon Huertas) are going on a road trip to see Sally in episode 2, titled "One Giant Leap."
What will be the outcome of the meetup? Many This Is Us fans believe that Sally and Nicky end up together because the show previously confirmed that Nicky is married in the far-future. But only time will tell at this point.
Update: In This Is Us Season 6 Episode 2, Nicky finally reunited with Sally, who is now married to Eric (Jeffrey Nordling). But after departing as old friends, Nicky meets Edie (Vanessa Bell Calloway), who he marries in the future.
Genevieve Angelson plays Sally in Nicky's past on 'This Is Us'
RELATED: 'This Is Us' Recap for Season 6 Episode 1, 'The Challenger': What's New With the Pearsons in the Premiere?
When Sally was first introduced in This Is Us Season 5, she was played by Angelson. The actor might look familiar to some fans because she's appeared in a number of projects recently.
According to IMDb, Angelson played Caitlin Hobart in House of Lies, Nicole Gravely on Backstrom, Ruth in Flack, and Patti Robinson in Good Girls Revolt. The actor was also in The Upside, Titans, Robot Chicken, and New Amsterdam. Meanwhile, Angelson will appear in a new series on Apple TV+ called The Afterparty.
Dey Young plays Sally in the present in 'This Is Us' Season 6
RELATED: 'This Is Us' Season 6: Fans Think 1 Detail From the Premiere Proves Kate and Toby's Split Is Coming Soon
Although Angelson plays Sally in the past, Young plays the character in the present on This Is Us Season 6. It's also possible fans have seen the actor before. According to IMDb, Young has appeared in Rock 'n' Roll High School, Melrose Place, Mad Men, Pretty Woman, The Young and the Restless, and Lifetime's Deceived by My Mother-In-Law. She also had several guest roles within the Star Trek franchise.
Meanwhile, Young celebrated joining the This Is Us cast for season 6 episode 2 on Instagram.
"Tonight is the night of the big reveal!" Young captioned a photo of Sally. "Never been happier to be working on such an amazing show as THIS IS US!!"
RELATED: 'This Is Us' Season 6 Episode 2 Promo Trailer Teases 2 Epic Love Stories Next Week