'This Is Us' Fans Are Convinced Sophia Bush Will Play One of These Key Roles in Season 4
Who will Sophia Bush play in 'This Is Us' Season 4? Fan theories include Kevin's fiancée, LadyKryptonite, or Rebecca's sister.
One Tree Hill fans rejoice — Sophia Bush is coming to This Is Us when the NBC series returns for the back-half of season 4. Ahead of the midseason premiere on Jan. 14, the network announced the casting news. And as expected, every This Is Us fan has spent every moment theorizing who Bush will play and how her guest-starring role will affect the Pearson family moving forward.
Who is Sophia Bush?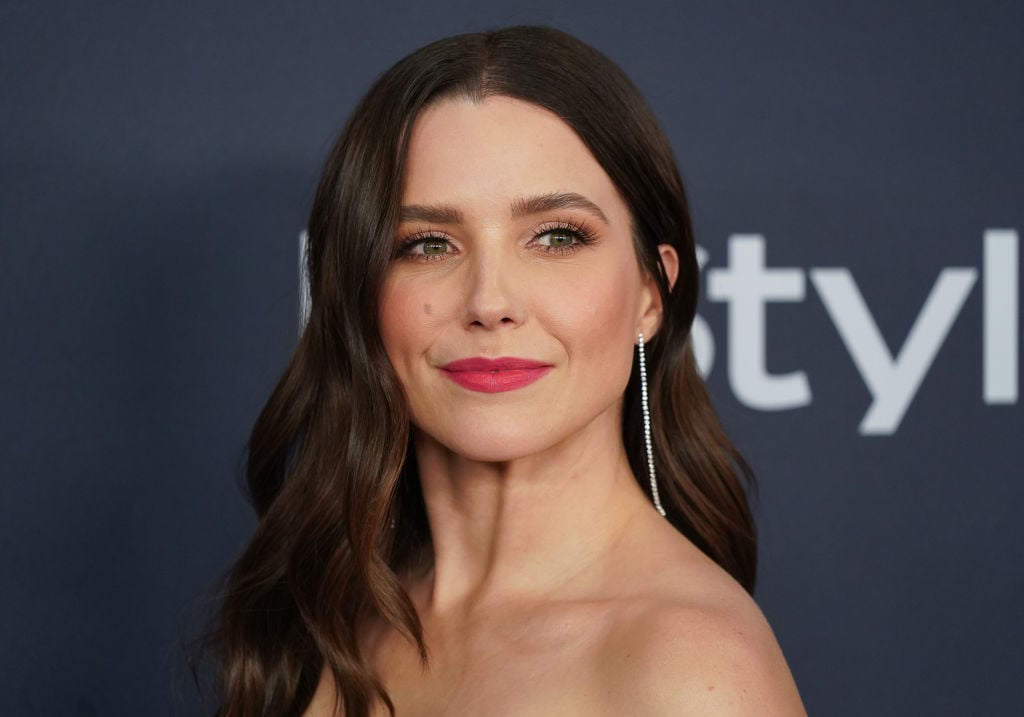 In case you didn't know, Bush is known for her role as Brooke Davis on The CW's One Tree Hill. She also starred as Erin Lindsay in NBC's Chicago P.D. You may recognize the 37-year-old actress from films like John Tucker Must Die, Stay Alive, and The Narrows. And according to her IMDB profile, Bush recently lent her voice to Disney's Incredibles 2, playing Voyd.
'This Is Us' fans think Sophia Bush will play Kevin's fiancée, LadyKryptonite, or Rebecca's sister
With This Is Us nearing its two-month hiatus end, fans are itching for more news, hoping to piece a few things together before the winter premiere. When the season ended in November, viewers were left with a few cliffhangers.
For one, Kevin (Justin Hartley) has a pregnant fiancée nine months in the future. Meanwhile, in the present-day, Kate (Chrissy Metz) accidentally saw Toby's (Chris Sullivan) CrossFit group text, where he expresses he is trying to "get past it, but it's hard." Then someone with the username "LadyKryptonite" wrote, "Don't let her bring you down. Here for you."
When NBC announced Bush's guest spot, alongside Pamela Adlon, viewers wondered whether the actress will be involved with one of these storylines. Some fans suggested Bush could potentially play "Rebecca's sister or LadyKryptonite." Both characters are ones we have yet to see.
But most fans seem to believe Bush will be Kevin's next love interest. "You don't hire someone like Sophia Bush to come in at the eleventh hour and not be the fiancé," one fan wrote on Reddit.
That said, some fans responded to the theory and reminded the user that Bush once appeared in only one episode of Jane the Virgin. So it's just as likely the actress won't take on the role.
Regardless, it seems everyone still wants to see Bush take on a significant role in This Is Us Season 4.
"I love her. So excited!!" one fan wrote. "I hope she takes on a role that's more permanent (like Kevin's fiancée) because she is a joy on screen."
What the 'This Is Us' Season 4 team says about Sophia Bush's character
When speaking with This Is Us creator, Dan Fogelman, at the Television Critics Association panel on Jan. 11, Deadline confirmed Bush's character will be tied to Kevin's storyline. But Fogelman did not confirm or deny whether Bush will play Kevin's fiancée, much less the mother of his child. But he revealed "the story who is the mother of Kevin's child and all that journey will be a story in the back half of the season, and there will be an answer by the end of the season."
Meanwhile, in an interview with Us Weekly, Susan Kelechi Watson — who plays Beth on This Is Us — hinted there might be fewer women vying for Kevin's heart moving forward. When the publication asked whether viewers have seen the last of Cassidy (Jennifer Morrison), Watson said, "I think so."
But even so, Watson revealed the guest stars on the NBC drama will be an important aspect of the Pearson family story.
"I feel like whenever the show introduces a new character, we kind of can get a lot of their backstory and learn about them and see how they fit into the family dynamic," Watson said. "So we have some really wonderful people like Sophia Bush, Pamela Adlon, and John Legend. Whenever there are these new characters, they do a really good job of understanding who they are and why they're related to the Pearson family. So we can expect more of that with them."
Read more: Wait, Did We Already See the 'This Is Us' Season 5 Premiere?