'This Is Us': Who Is in the White Car? The Theories Will Make You Watch Season 5 in a Different Light
This Is Us Season 5 just introduced fans to a new mystery, and the only clue they have to go on is a white car. In the ninth episode — titled "The Ride" — someone pulled up to Kevin's (Justin Hartley) future home. Meanwhile, viewers have yet to see characters like Kate (Chrissy Metz) and Miguel (Jon Huertas) in a flash-forward. So who is in the white car in This Is Us Season 5? Here are some theories and what a producer revealed about the scene.
'This Is Us' Season 5 future flash-forward teases a new arrival in a white car
This Is Us Season 5 Episode 9 gave fans another look at the Pearsons in the future. The flash-forward finally unveiled what happens to adult Deja (La Trice Harper) and Annie (Iyana Halley). Then the two characters drove to their Uncle Kevin's house where the family was gathering for Rebecca (Mandy Moore).
Meanwhile, Deja and Annie reunited with their sister, Tess (Iantha Richardson), and father, Randall (Sterling K. Brown). Then at the end of "The Ride," a white car pulled up into the driveway. Randall and Deja seemed to recognize the vehicle and waited for the new arrivals. 
Who could be in the white car in 'This Is Us' Season 5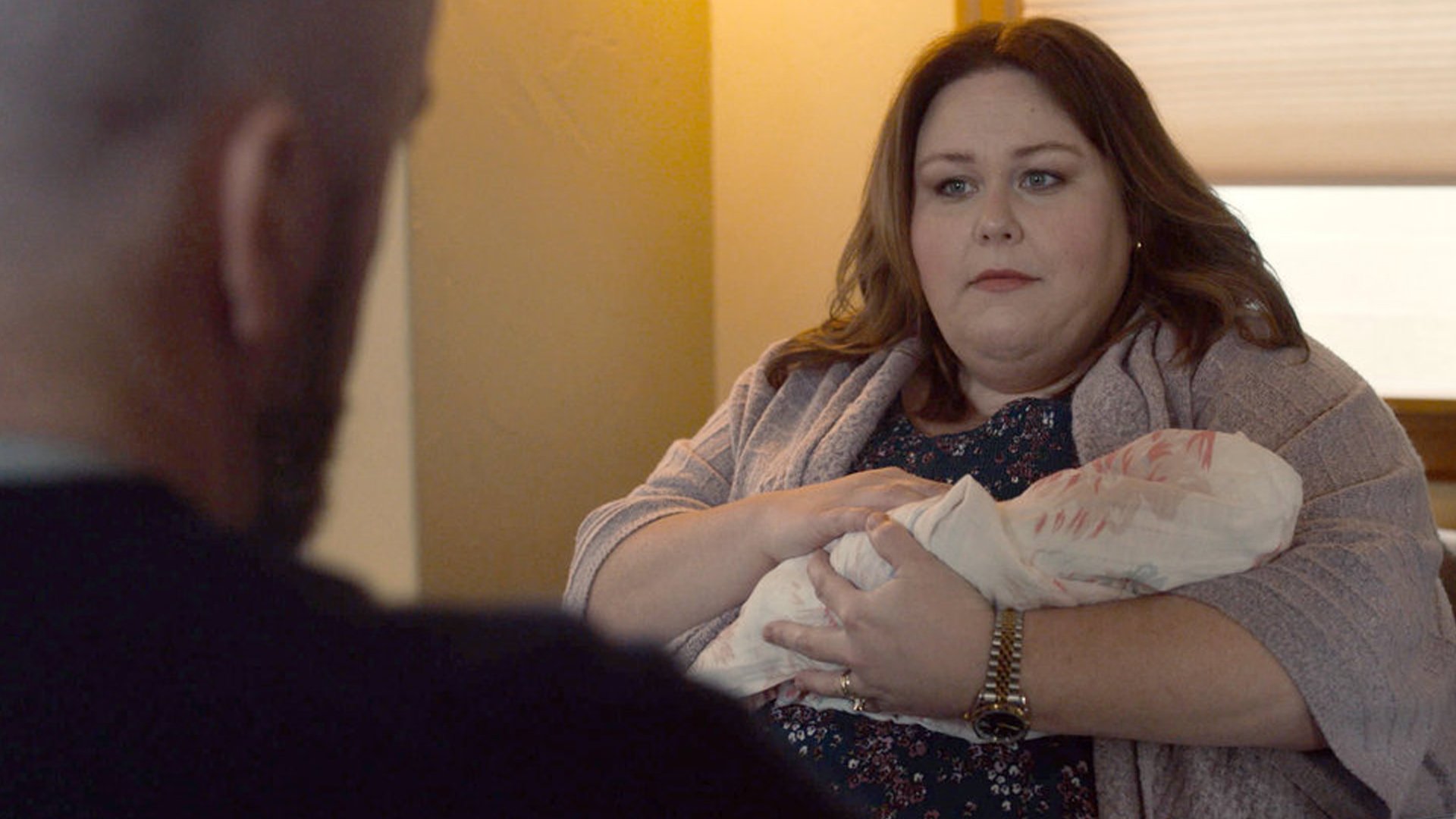 Now, This Is Us Season 5 has fans wondering about the white car. But luckily, the future scene narrowed down the options. In past flash-forwards, viewers saw Randall, Tess, Rebecca, Kevin, Beth (Susan Kelechi Watson), Toby (Chris Sullivan), Nicky (Griffin Dunne), and Kevin's twins. Then the fifth season confirmed Deja and Annie's whereabouts. But This Is Us viewers are still wondering about key players like Madison (Caitlin Thompson), Miguel, and Kate. 
For the most part, it seems many This Is Us fans think Kate, Jack, and Hailey Rose will be the ones to pull up in the white car. Kate and Toby's children, Jack (Blake Stadnik) and Hailey Rose (Adelaide Kane), were already spotted as adults in the far-future. But the kids have yet to be seen with their parents in the flash-forward at Kevin's home. That said, Toby previously mentioned that Jack was on his way to the house — and he wasn't alone. 
Some This Is Us fans also believe Malik (Asante Blackk) could be in the white car. Malik is currently Deja's boyfriend in the present-day. Then the flash-forward revealed that Deja is pregnant. So if Deja and Malik are still together in the future, it's possible he's also pulling up to Kevin's house.
"The most obvious would be Kate, Jack, and Hailey," a fan wrote on Reddit. "But it could also be Malik and his daughter Janelle who would be around 13 by that point."
Meanwhile, other This Is Us fans are just hoping to see all the remaining characters show up in the car. For example, a fan on Reddit wondered whether Madison could have picked up Kate, Jack, and Hailey from the airport. But even so, many viewers have acknowledged the possibility of death in regards to Miguel, Madison, and Kate. 
What the 'This Is Us' Season 5 team says about who pulls up in the car
As of this write-up This Is Us fans will just have to wait and see who pulls up in the white car in the season 5 flash-forward. But it doesn't look like viewers will have to wait for long. In an interview with Glamour from February 2021, co-executive producer Julia Brownell hinted that the big reveal could potentially come out by the end of the season. 
"It's not way off. I think viewers will continue to get pieces of the puzzle of the future, and that will certainly be by the end of this season," Brownell said. "They'll be able to put a couple more pieces together of who might be in that car and who might be arriving."
Brownell continued, "Of course, there's only a few people left that we haven't seen at Kevin's future house so they can probably start to guess. But it might be someone you don't know as well."
The This Is Us producer also confirmed there's "more than one person" in the car. Then when speaking with The Wrap, Huertas teased what to expect from the future scene.
"I can tell you I know who is in the car and that there is probably more than one person in the car. And people will be surprised with who exactly is in that car," Huertas said. "That's all I can say about that part of the scene."
This Is Us Season 5 airs Tuesday nights on NBC.