'This Is Us': Why Didn't Jack Damon Name His Baby 'Rebecca' — After His Grandmother (Mandy Moore)?
Fans think they know why Kate and Toby's baby Jack didn't name his daughter, 'Rebecca,' on 'This Is Us.'
The This Is Us Season 4 finale wrapped up on March 24, 2020, with several massive reveals. We finally found out the name of Jack Damon's (Blake Stadnik) baby in the future. Kate (Chrissy Metz) and Toby's (Chris Sullivan) son — baby Jack — grows up and has a baby girl with his wife, Lucy (Auden Thornton).
Viewers are all expecting to see things come full circle with a baby named Rebecca — after their mother (Mandy Moore) — but it doesn't happen, and fans think they know why. 
[Spoiler alert: This Is Us Season 4 Finale spoilers ahead.]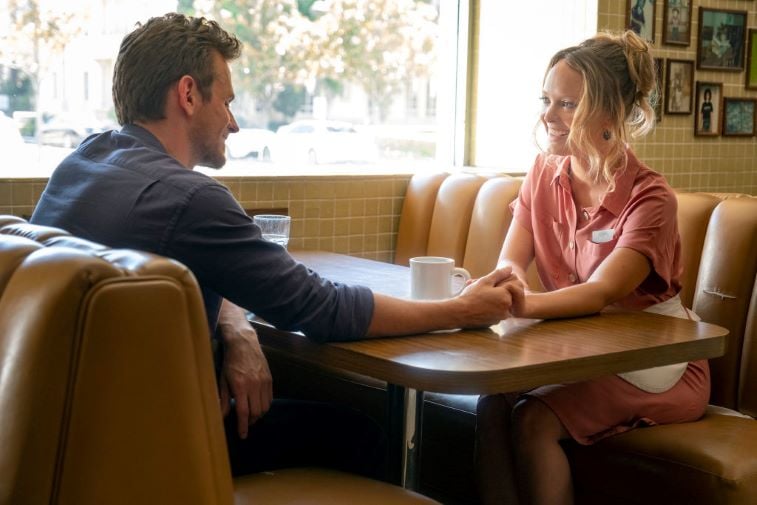 What happened during the 'This Is Us' Season 4 finale?
There's a lot to unpack in the season finale of This Is Us. The Pearsons all come together to celebrate baby Jack's first birthday. All the happiness and togetherness already has fans in tears from those early moments of the episode. 
Then, in a series of flash-forwards, we find out that Kevin (Justin Hartley) not only has a son but a daughter, too. In the present day, Madison (Caitlin Thompson) shows up to tell him that she is carrying his children — twins.
Kevin steps up and tells her that he will be there for her, whatever she needs. In an entirely different discussion, fans debate whether or not Madison is also Kevin's fiance in the future.  
Viewers also find out that Kate and Toby will have another child. When they visit the NICU with Jack, Toby tells Kate he pictures baby Jack with siblings. The couple decides they want to adopt a child and give Jack a brother or sister. Then, in a flash-forward, we see that sister as an adult running to the hospital to see her brother's new baby girl — Hope. 
Why did fans believe Jack Damon was going to name his baby girl, Rebecca?
"I really thought the baby was going to be named Rebecca…but Hope??" one fan wrote on Reddit.
The show tied in Rebecca when she was pregnant with the triplets right before revealing the name of the baby, so fans were positive that would be it. 
"The way the shot showed pregnant Rebecca I was like 'REBECCA!' and then he says 'Hope' and shows Kev's hand on Randall's shoulder, and I'm confused," added another viewer.
Although fans were not expecting the name, "Hope," they are happy about it. 
"Hope is the perfect name for their daughter," wrote another Redditor. "Remember Kate's speech to the family about raising Jack with hope."
'This Is Us' fans know why Jack Damon's baby is not named 'Rebecca'
"Kevin's daughter is probably already named Rebecca," one viewer guessed.
With the revelation that Kevin also has a little girl, fans now believe that he names his daughter after his mother, "Rebecca."
Although Rebecca is still alive when Kevin and Madison have their babies, it is still possible that they name their daughter after her. 
We will have to wait to find out when This Is Us returns for season 5 in September 2020.
Read more: 'This Is Us': [Spoiler] is the Mother of Kevin's Child — There are 3 Possible Fan Theories for His Fiance After That Reveal