'This Is Us': Will [Spoiler] Be in Season 6? Creator Dan Fogelman Says Finale Twist Was 'Part of the Plan All Along'
If you're one of the millions who tuned into the This Is Us Season 5 finale, you're likely still processing. The hit drama is known for its twists and turns. The episode "Adirondacks" was no different. Series creator Dan Fogelman has some explaining to do about whether one key character will return for the final season. Here's what we know.
[Warning: Spoilers for the This Is Us season 5 finale episode "Adirondacks' below]
The Season 5 finale of 'This Is Us'answered some questions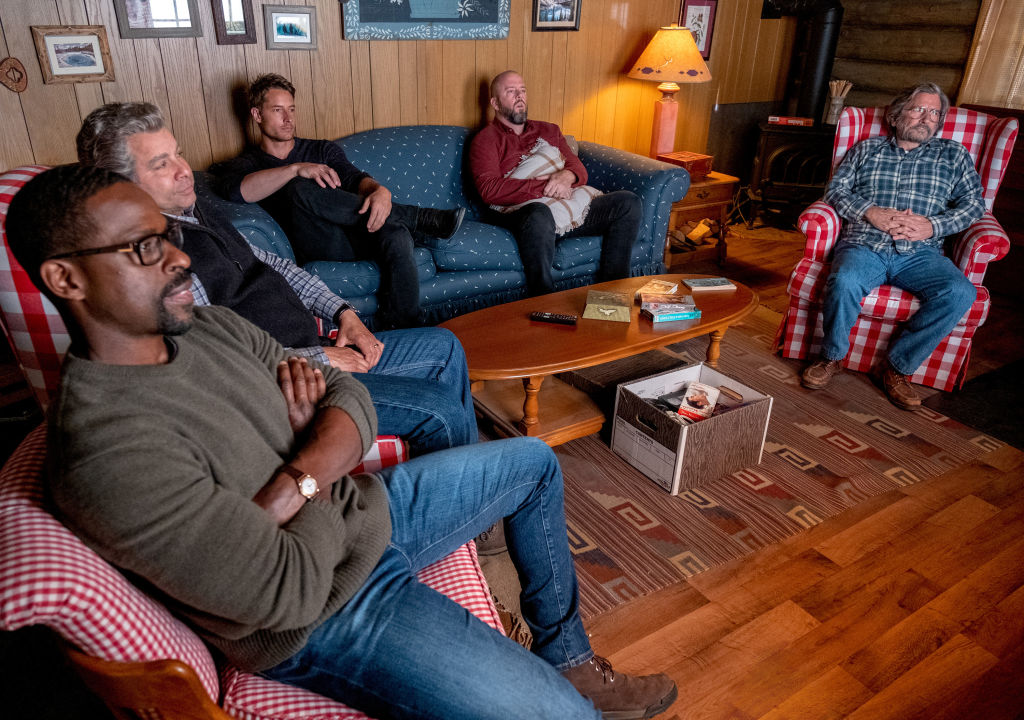 RELATED: 'This Is Us' Creator Dan Fogelman Once Revealed the Pivotal TV Moment He'd 'Take Back'
If you're still thinking about the season 5 finale of This Is Us, welcome to the club. Between Randall (Sterling K. Brown) holding an umbrella over nervous groom-to-be Kevin's (Justin Hartley) head so he doesn't turn "Tickle Me Elmo" red, Nicky (Griffin Dunne) hovering/complaining, and Toby (Chris Sullivan) sulking about a potential long-distance relationship with Kate (Chrissy Metz), we all need a collective moment to breathe.
Like every season finale before, This Is Us writers know how to fold in key details amidst a grand event like a wedding. Luckily, the episode did answer a few lingering questions from previous cliffhangers.
Guesses on whether Madison (Caitlin Thompson) and Kevin would go through with the wedding seemed split down the middle. For those who predicted it wouldn't happen — congrats! The two didn't get married.
Fans did get a glimpse at some of Madison's backstory, particularly where her mother left when she was young. She's also been unlucky in love and it may have contributed to her disordered eating.
Meanwhile, Randall and Rebecca (Mandy Moore) had a much-needed (albeit uncomfortable) conversation about [William's birth parents] Laurel and William. Rebecca apologized while Randall explained it "unlocked" a part of him he didn't know existed. It may not be closure, but we hope it'll help improve their relationship.
Season 6 will likely tap into Kevin's love life again (and building that house Jack promised Rebecca) while, as many fans theorized, Toby and Kate are headed for divorce.
The finale also opened a new string of questions about Kate and Toby
RELATED: 'This Is Us' Fans Spotted a Major Storyline Contradiction From 2018
The "Katoby" drama has been unfolding for a while so it shouldn't be a surprise that the finale ended with a shocking revelation: future Kate is preparing to walk down the aisle to marry someone else — her music teacher Phillip (Chris Geere).
With Toby's new long-distance job opportunity and their lingering issues (Toby not wanting to stay at home with Jack, Toby's previous inappropriate texting with a fellow gym-goer — we could go on), it was inevitable. Still, the end came as a shock to many, including Metz.
"Well, initially I was like, 'Does that have to happen? Like, are you guys sold? Are you sold on that? I don't know. Are you sure?' Because, of course, as a fan of Chris Sullivan's, I adore him, and to know him is to love him," Metz told Entertainment Weekly.
She continued: "You get so connected to somebody. And selfishly I'm like, "No! This can't happen!" And then I cried. And then as Dan was giving me the particulars as far as this season was going to go, it was just very emotional, because anytime, even if it's a fictitious relationship, I'm attached to the relationship. Especially from everything that they've come through and gone through and how they've grown each other. And regardless if their relationship was a reason, a season, or a lifetime, as they say, there was so much growth."
With Kate and Toby headed for splitsville, some wonder if Sullivan will return as Toby in season 6.
Will Chris Sullivan be a part of 'This Is Us' Season 6?
RELATED: 'This Is Us' Narrowly Avoided a Lawsuit After the Traumatic Crock-Pot Incident of 2018
While their storylines may go in seperate directions, Fogelman confirmed that Sullivan isn't going anywhere.
"Chris is going to be a big part of the show next year…We owe a lot of him," he told Entertainment Tonight. "He's an actor we've been following for a while and are big fans of on the show. It's obviously a plot point that we've known was coming for quite some time — Kate's second wedding — and we knew it would be revealed at the end of the season."
He added that the twist has "been part of our plan all along and that they've "hinted at many times that something was not normal between Chrissy and Sully, and here we are."
We hate that the theories were right but at least Toby will still be involved in the big picture as the series wraps for the last time in 2022. Until then, we're going to go back to processing that whammy of a show.