'This Is Us': Will Toby Resent Kate for Getting a Job?
This Is Us has finally given us new episodes after weeks of waiting. In episode 510, "I've Got This," fans watched Kevin (Justin Hartley), and Kate (Chrissy Metz) adjust to their new normals as parents of newborns. However, that wasn't the only big change for Kate.
In episode 509, "The Ride," Kate and Toby (Chris Sullivan) welcomed their new daughter, Hailey through adoption. Toby also revealed that he'd lost his job amid coronavirus (COVID-19) layoffs. With a newborn and a toddler, this obviously comes as a major blow to the couple.
Now, we've learned that Kate has accepted a new role as a music teacher. This will bring her out of her role as a stay-at-home mom, putting Toby in that position. Will he come to resent Kate?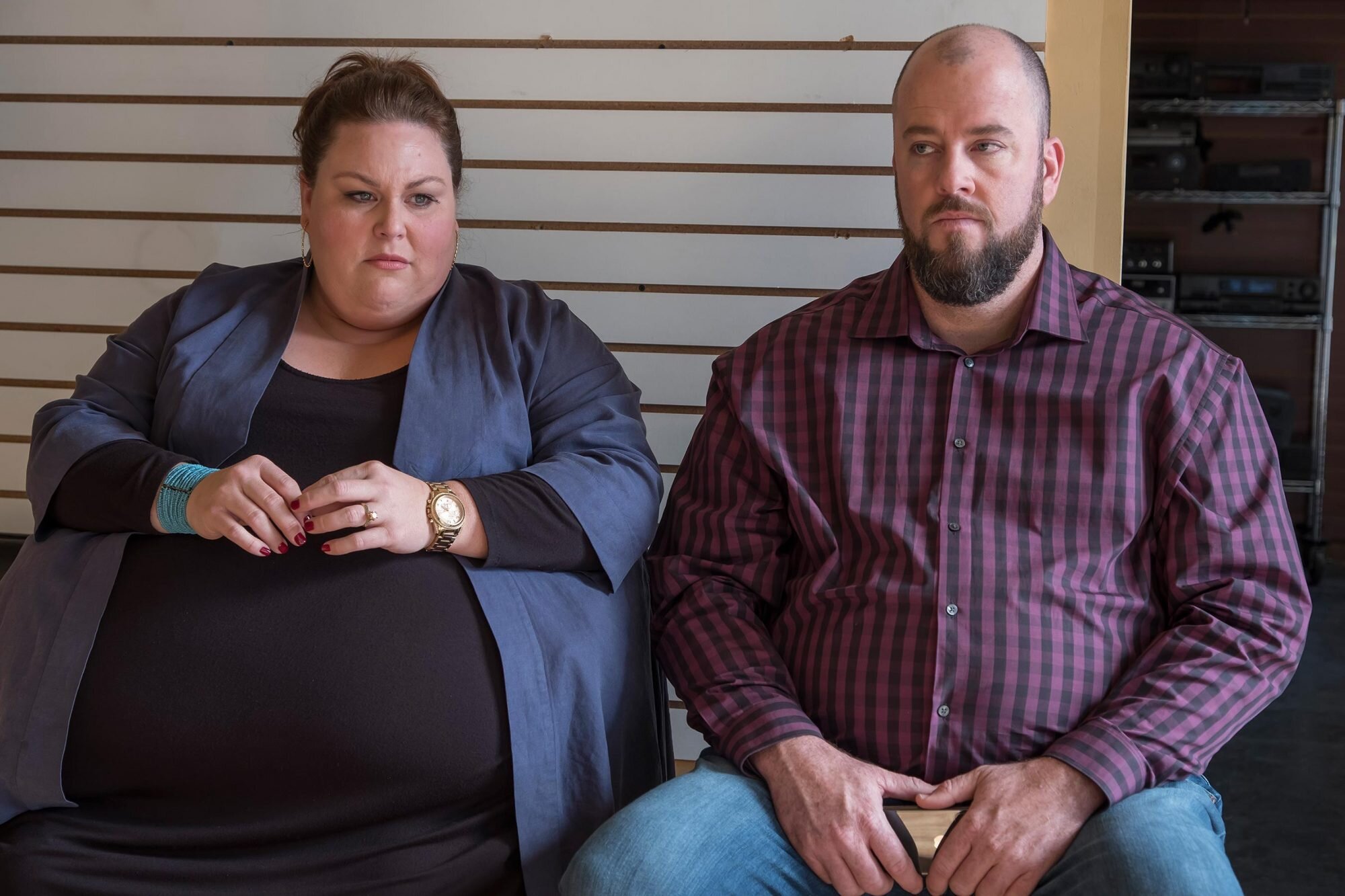 Do Toby and Kate get a divorce on 'This Is Us'?
This Is Us loves to give its fans glimpses into the future. Thus far, we know that the entire Pearson clan ends up at the Big Three's mother Rebecca's (Mandy Moore) deathbed in the year 2034. Thus far in the flashbacks, everyone has been seen except for Kate and Miguel (Jon Huertas), Rebecca's current husband.
However, we have seen Toby. Toby seems very distant from the Pearsons which has fans extremely concerned that he and Kate have gotten divorced. Randall (Sterling K. Brown) calls Toby to invite him to the cabin in the flash-forward sequence.
In the scene, an older greying Toby looks fairly distraught while lying in bed. Fans also noticed right away that he was not wearing a wedding ring. Later, when he does arrive at the cabin, he tells Randall that he's texted his son Jack and that "they're on the way." We're not sure if this means Kate and Hailey or one or the other.
Kate just got a major job offer on 'This Is Us'
Knowing that they were going to deal with some rough waters financially following Toby's unemployment, Kevin offered Toby some funds. However, Toby's response to his wife's brother was to be angry and insecure.
In turn, Kate promised Kevin she would ask for help if she ever needed it, and she also snagged a job at Jack's music school. However, things could get sticky.
"I don't want to give too much away where we're going in the next couple episodes, but it is going to be interesting to watch Kate going to her first day of work," executive producer Casey Johnson told Entertainment Weekly. It's a role reversal now, and Toby will be the one home with the kids. How did that feel for both of them? It's pros and cons on both sides, but it's certainly new territory that they've never been in their marriage.
Toby might resent Kate for getting a job on 'This Is Us'
Toby and Kate have had issues in the past. Toby began resenting Kate when she was angry at him for focusing on CrossFit. They've dealt with a heartbreaking miscarriage and Kate resented Toby for shutting down when they discovered their son Jack was vision impaired.
Still, the duo has been able to weather those storms together. Now, amid Kate taking this role as a music teacher and Toby staying home with the kids while refusing financial assistance from Kevin, things might get sticky.
"We're talking about money. Money is big. Like Kate says in the kitchen, 'Money. Wow.' It's huge in families," executive producer Ken Olin explained. "And when there's that kind of disparity wealth disparity in a family, it's going to be complicated."