This Is What Happened When Exes Chris Brown and Karrueche Tran Ended Up At Same Nightclub
Chris Brown and Karrueche Tran have been broken up for almost five years now. They've managed to keep their distance from one another despite a difficult break up between the two. The two were spotted at the same party over the weekend and fans were on edge wondering what happened when they crossed paths.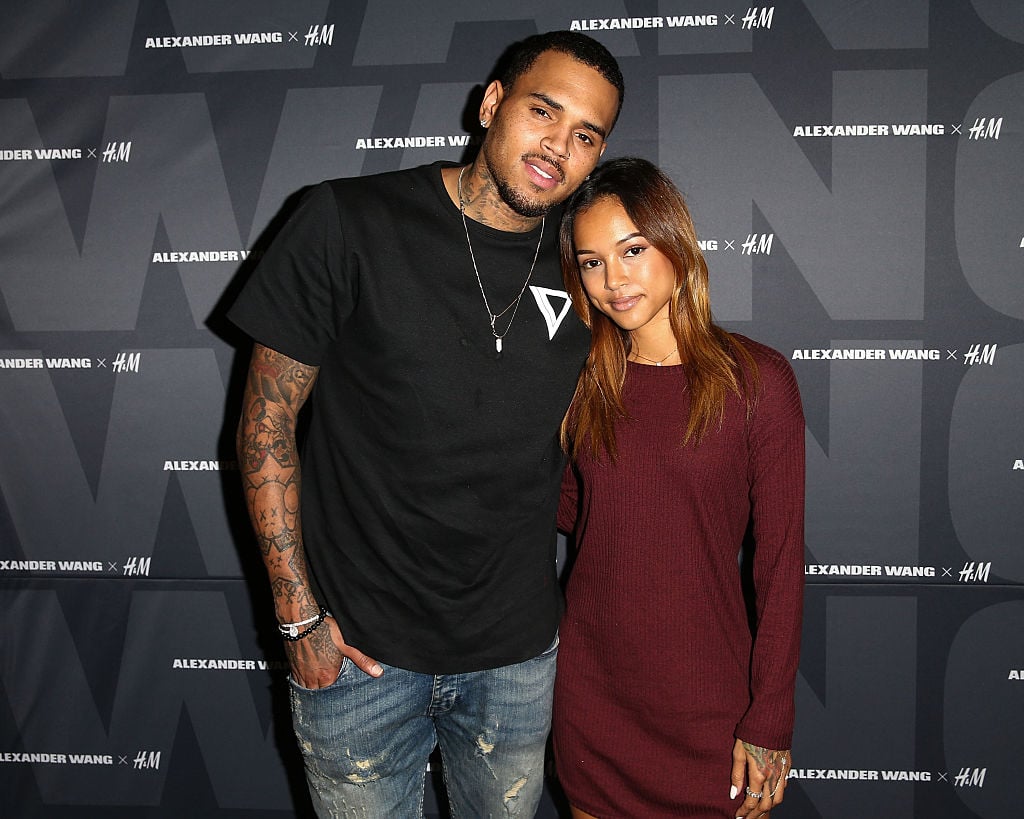 Both Tran and Brown went on to date other people, but that did not stop Brown from trying to get his ex's attention. The singer has commented often on social media posts featuring Tran while she ignores him.
For the first time since a legal battle between the two ensued in 2017, the famous exes apparently came face to face with one another and had the internet buzzing.
Why Chris Brown and Karrueche Tran split
Brown and Tran had a rocky relationship from the start. After Brown's domestic violence incident with Rihanna, he and Tran, a former stylist, began dating. But Brown couldn't stay away from his ex. 
He was spotted publically with Rihanna on multiple occasions throughout his relationship with Tran. Tran even confirmed to life coach, Iyanla Vanzant, that she found out he was seeing Rihanna after he left the home they shared to run an errand. She found out he was elsewhere when she saw Brown with his famous ex at a basketball game on Christmas Day…on television! 
The two were on and off for a little over four years and kept fans updated with their constant bickering on social media. The last straw for Tran was finding out that Brown fathered a child outside of their relationship. Tran said that she could never forgive him after the betrayal.
Both Chris Brown and Karrueche Tran move on 
Brown tried to win Tran back with multiple public apologies and songs he dedicated in her honor. He even showed up to a club once that he knew his ex would be with friends, but Tran refused to take him back. She eventually filed for a restraining order against the star and was granted one after she claimed he continued to harass and threaten her during their relationship and post their breakup. 
With a five year order of protection in place against Brown, Tran sought out to rebuild her life both personally and professionally. She created a name for herself as an actress, starring in the TBS show Claws and won two Daytime Emmy awards for her role in the web series The Bay. She now is in a relationship with NFL star, Victor Cruz, who she says she wants to marry in the future.
Brown also moved on from his relationship with Tran. He continues to release music while raising his daughter, Royalty. Brown is adding to his family with his ex-girlfriend, Amika Harris, who announced she was pregnant by the singer in August of 2018. 
Chris Brown and Karreuche Tran run into each other
The Shade Room was the first to report that Brown and Tran were spotted entering the same NYC nightclub. The media outlet posted a video of the two walking into the club around the same time.
It looks as if it's a simple coincidence, with fans agreeing in the comment section of the post. A fan page of Tran's commented that she was there with her boyfriend. "Yeah and so was Victor and a whole bunch of other celebs," they said. "Cut it out!"
There were no reports of Tran and Brown interacting with one another while enjoying the party with their separate guests.