This Is What Kourtney Kardashian Is Eating During Quarantine: Some of Her Snacks Are Surprisingly Unhealthy
Kourtney Kardashian's healthy lifestyle doesn't stop just because of the coronavirus (COVID-19) pandemic and quarantine. She's still eating whole foods with some small indulgences, without going too overboard. Kardashian shared her favorite quarantine snacks in a post on Poosh, in case anyone who is home and social distancing is in need of inspiration.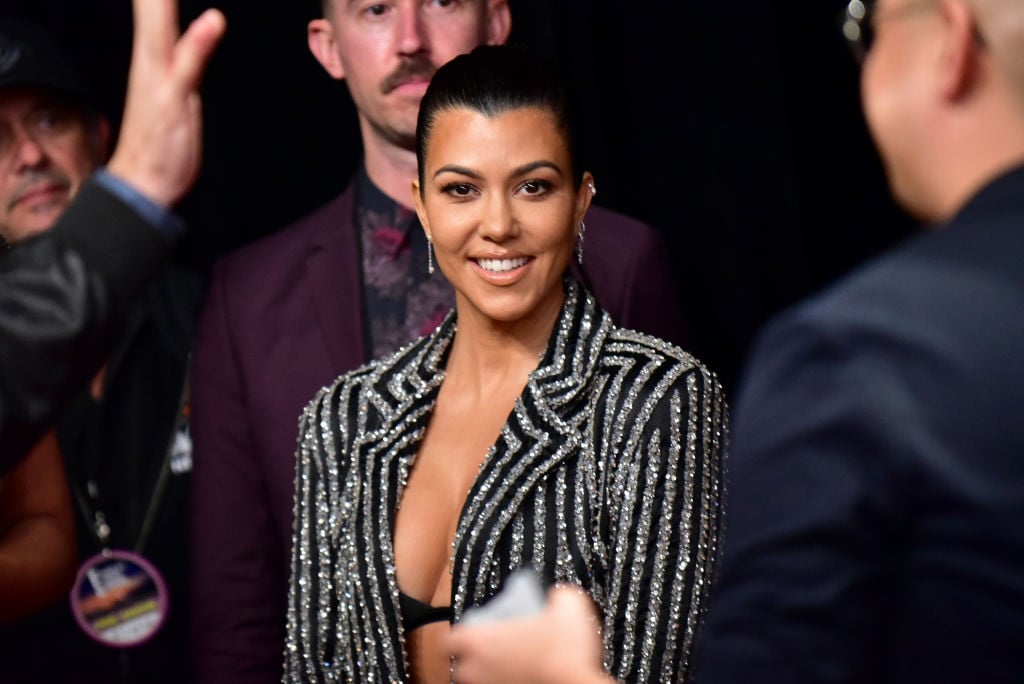 Kardashian's snack options are easy and healthy
Even though she adheres to healthy eating, Kardashian is a busy mom so finding easy options that can be grabbed quickly and not contain empty calories is a priority.
A post on her Poosh lifestyle blog about eating during quarantine mentions how "it's hard not to graze the kitchen more than usual while we're all staying at home right now — it's pretty much inevitable, actually."
The post asks, "So what's Kourt snacking on during quarantine? We're giving you a peek inside her pantry and sharing her snacks of choice as of lately below."
Kardashian's favorites revealed
The Poosh founder's pantry staples are part of the mix, including gluten-free almond flour crackers that she eats alone or with almond butter.
Vegan cheese slices make for a quick snack and she said she's been into vegan cookie dough. "I've been eating it like ice cream," she shared.
Kardashian loves quesadillas as well as sourdough bread dressed up with butter and honey. Fruit is a solid favorite, including watermelon and mango, and celery with almond butter, as well as dried mandarins are easy go-to snacks.
For a sweet indulgence, she will drink a matcha latte with a piece of olive oil cake.
RELATED: Kourtney Kardashian Fires Back at Fan Who Thinks She Looks Pregnant in Instagram Bikini Pic
Kardashian practices intermittent fasting
One of Kardashian's tips is to utilize intermittent fasting, described on her blog as "limiting food intake to specific times. Instead of restricting what you eat, it focuses on when you eat your meals."
The Poosh post explains the styles of intermittent fasting, including the 16/8 method, where you fast daily for 14 to 16 hours (black coffee or plain tea are allowed) and then eat two or three meals over the next period of 8 to 10 hours.
The post reviews two other intermittent fasting styles and provides a list of tips from Kardashian, including ways to curb a sweet tooth. Drink water with a splash of apple cider vinegar, chilled water with lemon slices, or hot green tea if you're having a craving for sweets. Another tip to minimize cravings is called the "salt trick" — sprinkle salt on your wrist and lick it off!
"During your non-fasting periods, be sure to fuel your body with meals and foods that will help you stay fuller longer (aka eat items with healthy fats and high fiber)," Poosh advises.
Of course, it's recommended to maintain a fitness schedule to "speed up your results and boost your mood," as well as "help to promote a healthy metabolism."
The reminder to drink eight glasses of water a day is always worth a mention, too.