This Is What's Really Going on Between Kourtney Kardashian and Blink-182's Travis Barker
Kourtney Kardashian is friends with many A-listers, but her close bond with Blink-182's Travis Barker has fans convinced they are more than just pals.
Though they've been spotted together multiple times over the last few years, Barker previously claimed that his relationship with the Keeping Up With the Kardashians star is strictly platonic. But after the rock star appeared in Kardashian's latest Instagram post, many are wondering, once again, what's really going on between the pair.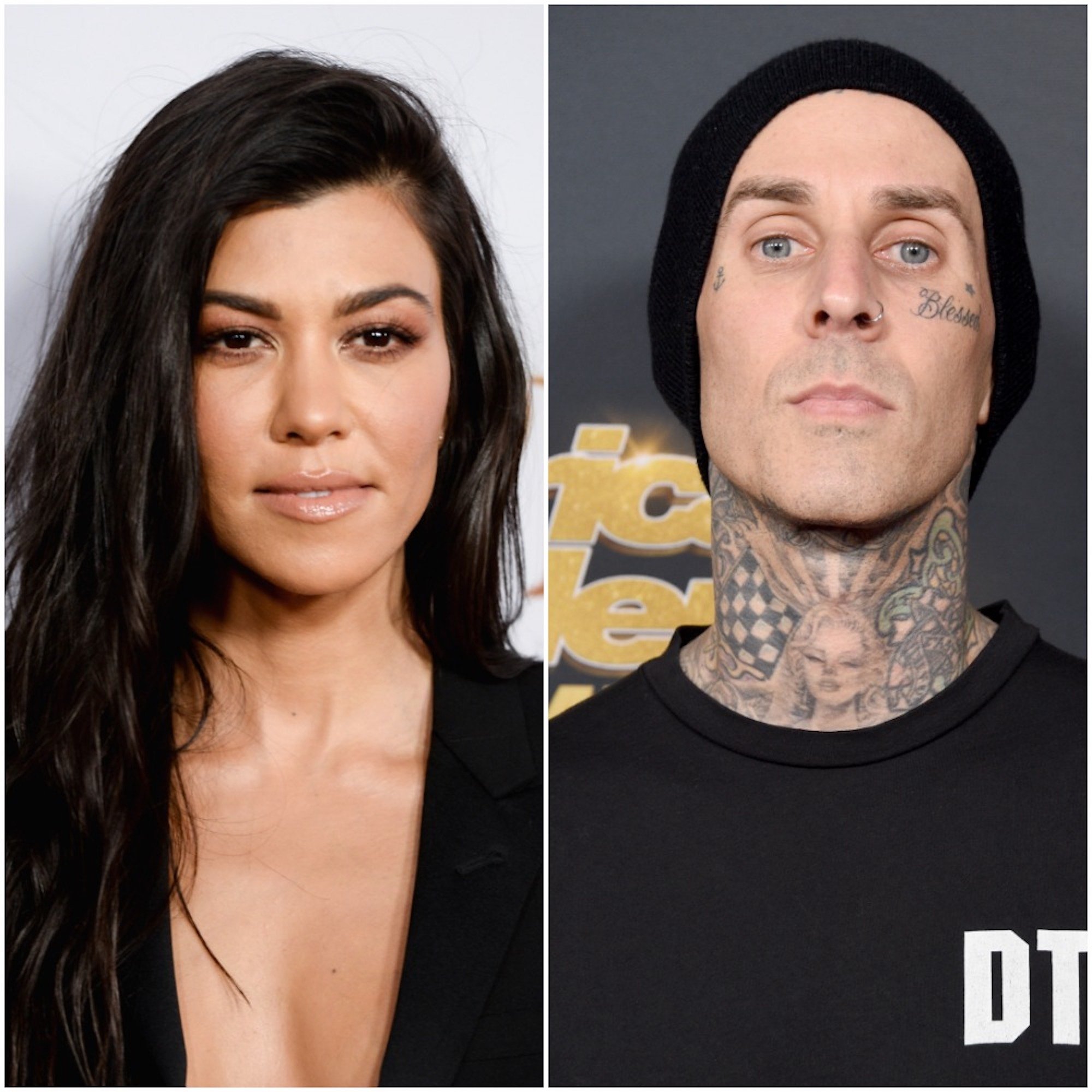 Kourtney Kardashian and Travis Barker have sparked romance rumors in the past
Though it might not seem like Kardashian and Barker would ever date each other, they have sparked romance rumors several times in the past.
Over the last two years, the couple has been spotted hanging out together on multiple occasions, prompting fans to believe they were a couple.
RELATED: Kourtney Kardashian Responds to Criticism of Her 'Weird' Relationship with Tik Tok Star Addison Rae
The romance rumor mill went into overdrive in March 2019 when Kardashian and Barker were spotted together more frequently than usual. At the time, sources told Radar Online that the reality star was "really falling for" the Blink-182 drummer and that they were moving toward a serious relationship.
But insiders later claimed the two were just friends who had built a solid bond over the years.
The pair were recently reunited for an at-home workout
Though it's been a while since Kardashian and Barker's relationship sparked fans' curiosity, many are once again wondering if the two are more than just friends after seeing the reality star's latest social media post.
On Sept. 23, the famed drummer made a cameo on Kardashian's Instagram Story — well, sort of.
In her post, Kardashian revealed that Barker had joined her and a few other friends for a morning workout at her Calabasas mansion.
While Kardashian didn't share a video or photo of the rock star, she did tag his Instagram handle (@travisbarker) over a cup of green juice along with two of her other close pals Harry Hudson and JJ Corsini.
Though it's unclear if Barker had ever worked out with Kardashian before, the reality star previously mentioned that one of her close friends, who she referred to as "Travis," joins her morning workouts from time to time.
"Travis is another one of our camp members," she said in an Aug. 3 YouTube video with BFF Addison Rae. "Yeah, but he's never here," the TikTok star quipped.
Kourtney Kardashian and Travis Barker are just friends
After being spotted together multiple times over the last two years and the reality star's recent Instagram post, fans really want to know: Are Kardashian and Barker dating?
While insiders previously told Hollywood Life that the pair would "get flirty" with each other at times, it turns out that the celebrities are not — and have never been — in a relationship.
Barker even set the record straight on his relationship with the KUWTK star back in March 2019, telling E! News that things between himself and Kardashian were strictly platonic.
"Kourtney's like a dear friend. That's it," he told the outlet during that year's iHeartRadio Music Awards. "I mean, I love her to death. I love her family to death. But yeah, just friends."
RELATED: Why Kourtney Kardashian Is Putting Dating on Hold: 'I Don't Feel Like I Need Anybody'
Although it would be easy to assume Kardashian and Barker are dating, it sounds like they are just friends.