This is Why Camilla Parker Bowles Encouraged Prince Charles to Marry Princess Diana
Since Camilla Parker Bowles had a hand in breaking up Prince Charles and Princess Diana's marriage it's surprising to hear that she encouraged the future king to marry his first wife. But royal experts have claimed that's exactly what happened.
Here's the reason why the now-Duchess of Cornwall reportedly talked the prince into marrying Lady Diana Spencer.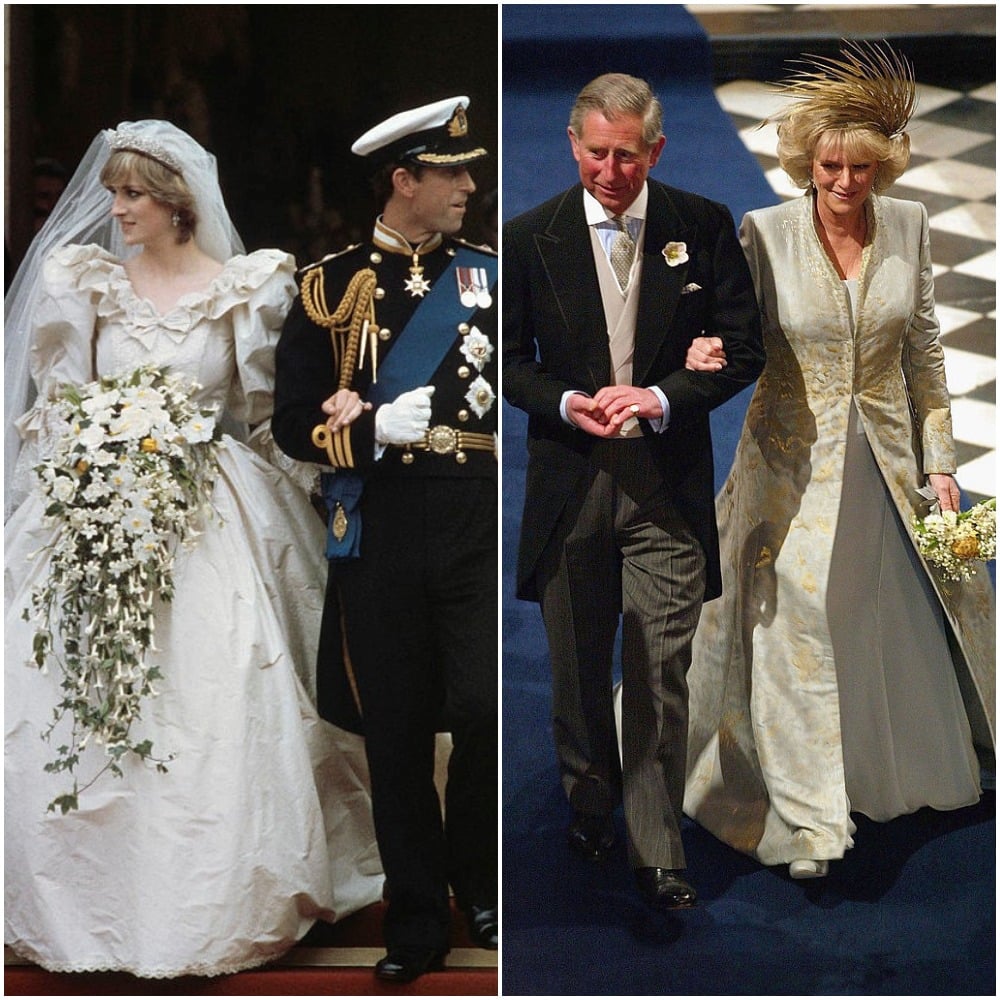 Why Charles couldn't marry Camilla first
Knowing what we know now about the heartache Diana suffered during her marriage to Charles and the prince still being in love with Camilla, has left fans questioning why Charles didn't just marry his old flame in the first place.
Although it's believed that the heir apparent always wanted to marry Camilla he knew that wasn't possible.
For one, she didn't come from a sufficient aristocratic background which did not make her a proper suitor for the man who would one day be king. Also, back then, the royals wanted the future monarch to marry a virgin. Camilla was not but Diana was so, therefore, he was pushed to marry his first wife.
The reason Camilla convinced the prince to marry Diana
Charles wasn't just facing pressure from his family to settle down with Diana but he was always being coaxed by Camilla, who was married herself at the time, to do so.
Author Tina Brown wrote in Vanity Fair magazine that Camilla and another woman in the royal's life were trying to talk him into proposing to Diana as well.
"His family wanted it. The public wanted it. Like the last Prince of Wales, he liked to confide in married women, and his two favorites, Lady [Dale] Tryon and Camilla Parker Bowles, wanted it," Brown said. "They had met the blushing little Spencer girl and deduced she was not going to give them any trouble… Prince Charles was exhausted. He proposed."
Camilla's former brother-in-law, Richard Parker Bowles, told Brown that the future duchess "initially encouraged the relationship between Charles and Diana because she thought Diana was gormless."
Another royal writer, Jessica Jayne, added that Camilla assessed Diana as not being a "threat" to her.
"Camilla never saw Diana as a threat and that the late Princess could be someone she could manipulate," Jayne wrote in her book The Duchess of Cornwall: Camilla's Story and Secrets.
The prince marries his first love
Camilla and Charles carried on an affair while he was married to Diana. That attributed to their marriage crumbling and in 1992, they separated.
Three years later, Diana gave her bombshell Panorama interview and after that, Queen Elizabeth II urged them to get a divorce. They did so in 1996.
On April 9, 2005, Charles and Camilla tied the knot.
Read more: Royal Fans Are Furious Over the Shocking Thing Camilla Did With Princess Diana's Jewelry
Check out Showbiz Cheat Sheet on Facebook!