This Is Why Fans Think Ariana Grande's Song "Ghostin" Is About Mac Miller & Pete Davidson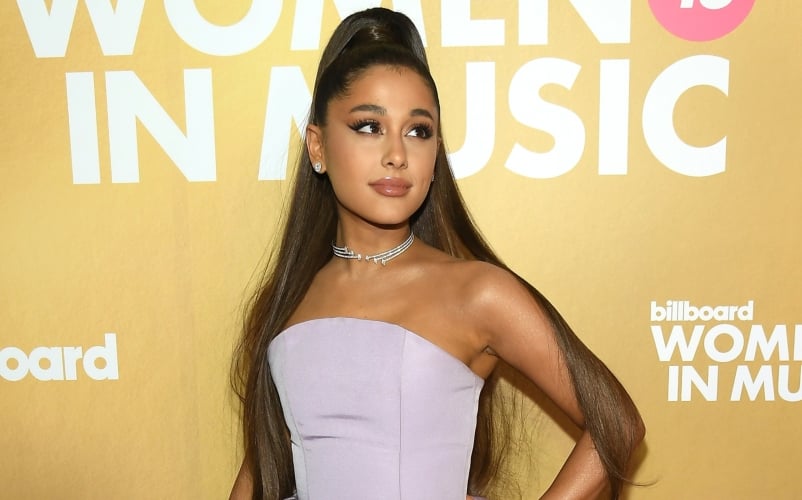 Ariana Grande is not holding back when it comes to her new album.
Thank U, Next was released on February 8 and fans immediately began dissecting each and every song on the album.
The eighth track "Ghostin" stood out from the rest amoungst fans as Ariana Grande seems to pay an emotional ode to someone special.
Ghostin is about losing an ex
With the release of her new album, Ariana Grande has revealed a lot about past relationships and how she was able to overcome major heartbreak.
The eighth track on the album reveals just that.
"Ghostin" is a soulful ballad that goes into detail about losing someone who meant a lot to you and how that can put a strain on a current relationship.
In the song, Grande admits that she can't stop thinking of an ex and how she blames herself for not being able to get over losing that person.
In the second verse of the song, Grande feels at fault for letting her pain get the best of her current relationship. "I know that it breaks your heart when I cry again / Over him, mmh / … Though I wish he were here instead / Don't want that living in your head / He just comes to visit me / When I'm dreaming every now and then (And then)," Grande sings.
Fans know who the song is about
Since the song's release, fans are certain they know exactly who Ariana Grande is taking about.
Fans believe that the songstress is recalling the aftermath of her ex Mac Miller's unexpected death.
Mac Miller and Ariana Grande dated for two years before ending their relationship in May 2018.
Later that same month, Grande began getting involved with Saturday Night Live cast member Pete Davidson.
Davidson and Grande got engaged after a few short months and even though it was not confirmed, many believe that Mac Miller did not take the news of Grande's engagement well.
After the 26-year-old rapper died of an overdose in September 2018, Ariana Grande took the news of his death extremely hard.
Sources close to Ariana Grande revealed that Miller's death put a strain on her life and her relationship with Davidson.
"He's sad. He's really sad about this split, and he only wishes the best for Ariana, but their relationship was really complicated with the passing of Mac Miller," the source said. "It put a tremendous amount of strain on their relationship."
Ariana Grande revealed the responded to a fan on Twitter who asked the singer what the song was about.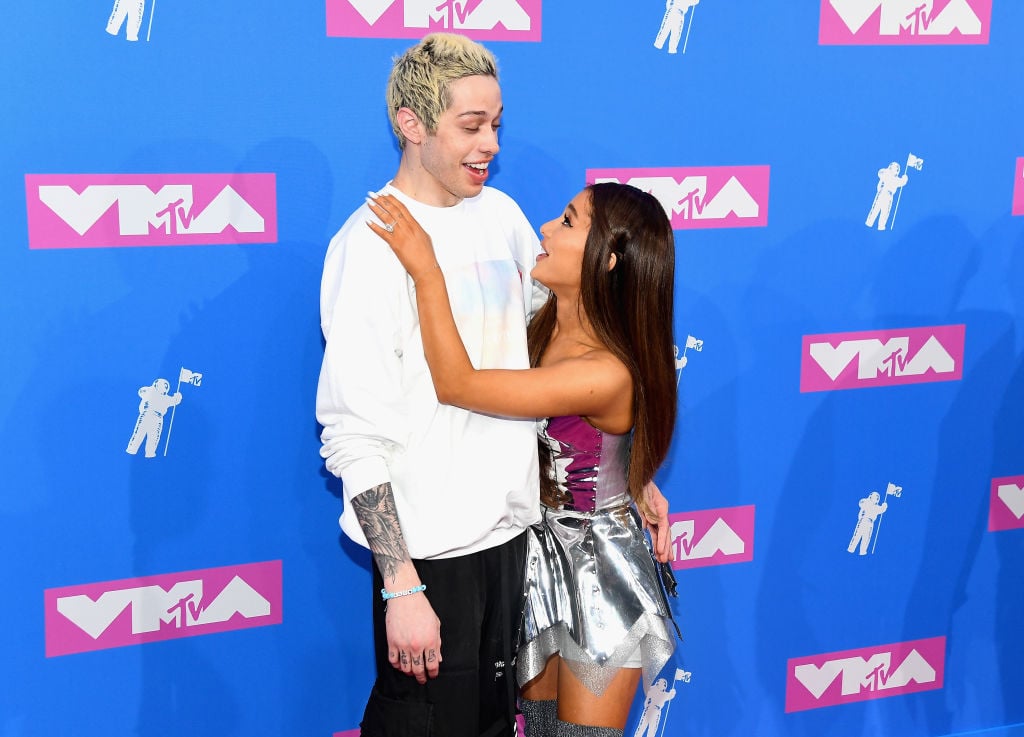 Grande revealed that the song centered around, "feeling badly for the person you're with bc you love somebody else. feeling badly bc he can tell he can't compare…. and how i should be ghosting him."
Fan theories were spot on
Many fans were certain that "Ghostin" explains the singer's difficulty coping with Mac Miller's death.
A few fans took to Twitter to reveal their theories about the song and Ariana Grande even confirmed a few.
One fan wrote, Ariana's "Ghostin" is about how she felt bad that she was with Pete while she was still in love with Mac and how she knew Pete felt bad because he knew he would never be as good to her as Mac was. AND IT'S A WHOLE 4 mins and 31 seconds…..we getting a STORY on that track."
Another fan tweeted, "okay SORRY but is ghostin kinda about ariana saying sorry to Pete for realizing she still loves Mac after he passed and she doesn't wanna tell Pete cause she "don't want that living in [his] head" and they have "so much to look forward to" since they were engaged or am i reaching."
Will this song be performed on tour?
Many began to wonder if they will get to hear "Ghostin" live on tour as a way to pay tribute to Mac Miller.
Though the song is beautifully written and showcases Ariana Grande's vulnerability, the singer is not sure she would ever be able to sing this song live.
Grande took to Twitter to answer a fan's question of whether or not she will ever do so.
Ariana Grande revealed that this song bring up so many emotions and truly doesn't believe that she would be able to make it through the entire song.
The singer tweeted, "if i can get thru it yea but right now it's not on the set list. i jus want to have a good time with y'all and like …. make it thru the show lol. love u sm. thank u for showing this song so much love. it means a great deal. #thankunext."