This Is Why Kim Kardashian Has Already Trademarked Psalm West's Name
Kim Kardashian West wants to make sure all of her kids are protected.

The reality star is known for giving her children unique and unheard of names, but there is a reason for that.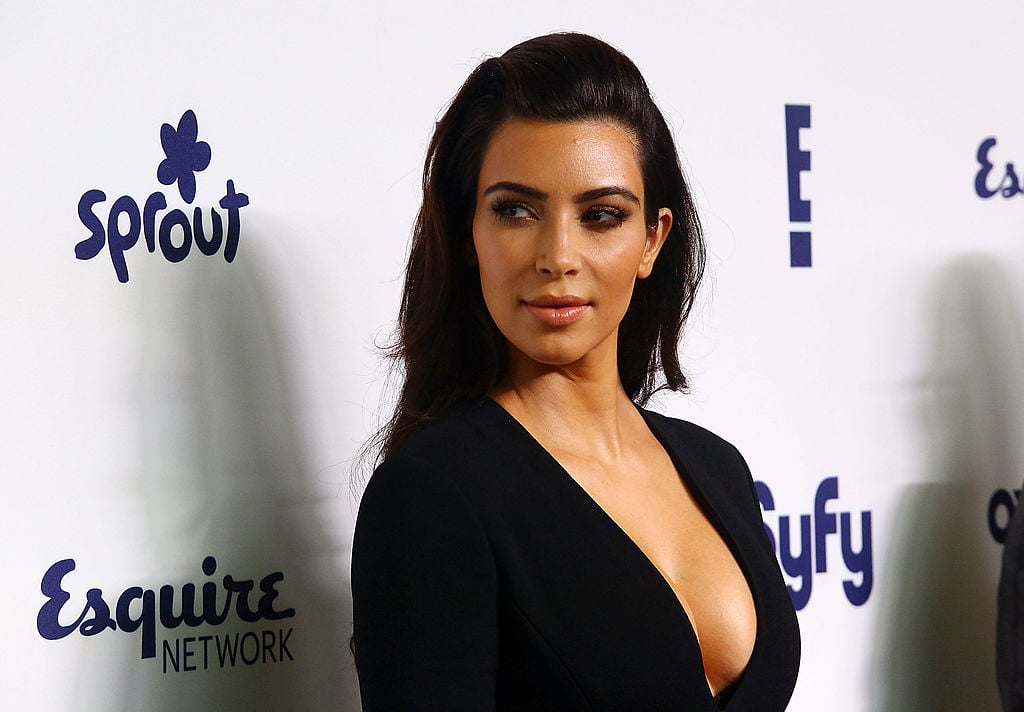 Since Kim Kardashian and her kids are well known in the entertainment industry, there are always those people who want to try and make a quick buck from using their names.
However, Kim is not about to have her four children fall victim to people's scams and has just filed to trademark all four of her kids' names.

Most of the Kardashian-Jenner sisters have trademarking their children's names
Just like any mother, Kim Kardashian West wants to make sure that all four of her children are protected for years to come.

Since the Kardashian-Jenners continue expanding their own individual empires each day, the famous sisters want to make sure their children's names can not be used for anyone else's products other than the family's.
Just a few days after Kardashian West welcomed her fourth child via surrogate on May 9, the reality star has filed the application to trademark "Psalm West", just like she has with her three oldest kids.
According to official documents obtained by E!, Kim Kardashian's company filed for trademark protection one day after she announced her youngest son's name on Instagram.
The trademark would cover Psalm West's business ventures, including hair accessories, calendars, books, magazines, and even clothes.

Back in February, it was reported that Kim, Khloe, and Kylie filed to trademark their kids' names for merchandising purposes. The products would include "a clothing line, toys, and skincare products.
According to news sites, the Kardashian-Jenner have already filed the paperwork to trademark the names Saint, North, and Chicago West, True Thompson, and Stormi Webster, as well as "Stormiworld," which was the theme of Stormi's 1st birthday party.

The Kardashians want to protect their kids' names

Not only do the Kardashian-Jenner sisters want to trademark their kids' names in order for them to be able to receive royalties from their fashion and beauty empires in the future, but they are also doing this to protect their young children.

The famous family knows first hand what it's like having their names exploited by random people just trying to make a profit.
"You don't want anybody trying to benefit off your baby's name," Jay Z told Vanity Fair back in 2013.

In order to eliminate the possibility of people making money off of their children's names, the Kardashian-Jenners are trying their hardest to get these trademarks approved.
Even though many celebrities have tried doing this before, their attempts have turned out to be unsuccessful.

In order for a trademark application to go through, a person has to showcase specific examples of use, which many people are not able to provide.

If the Kardashians can prove their children's names will be used for merchandising purposes, they anyone who tries to use those names once the family gets the trademarks approved will be in for a rude awakening.