One Direction Fans Notice Something Concerning About Liam Payne and Niall Horan's Social Media
Even though One Direction announced its hiatus back in 2015, fans have still been holding out hope for a reunion. Following solo albums from each member (and for some of them, two!), movie careers, and even fatherhood, it seems like the five men have gone their separate ways. But some new social media activity among One Direction band members has made fans even more upset.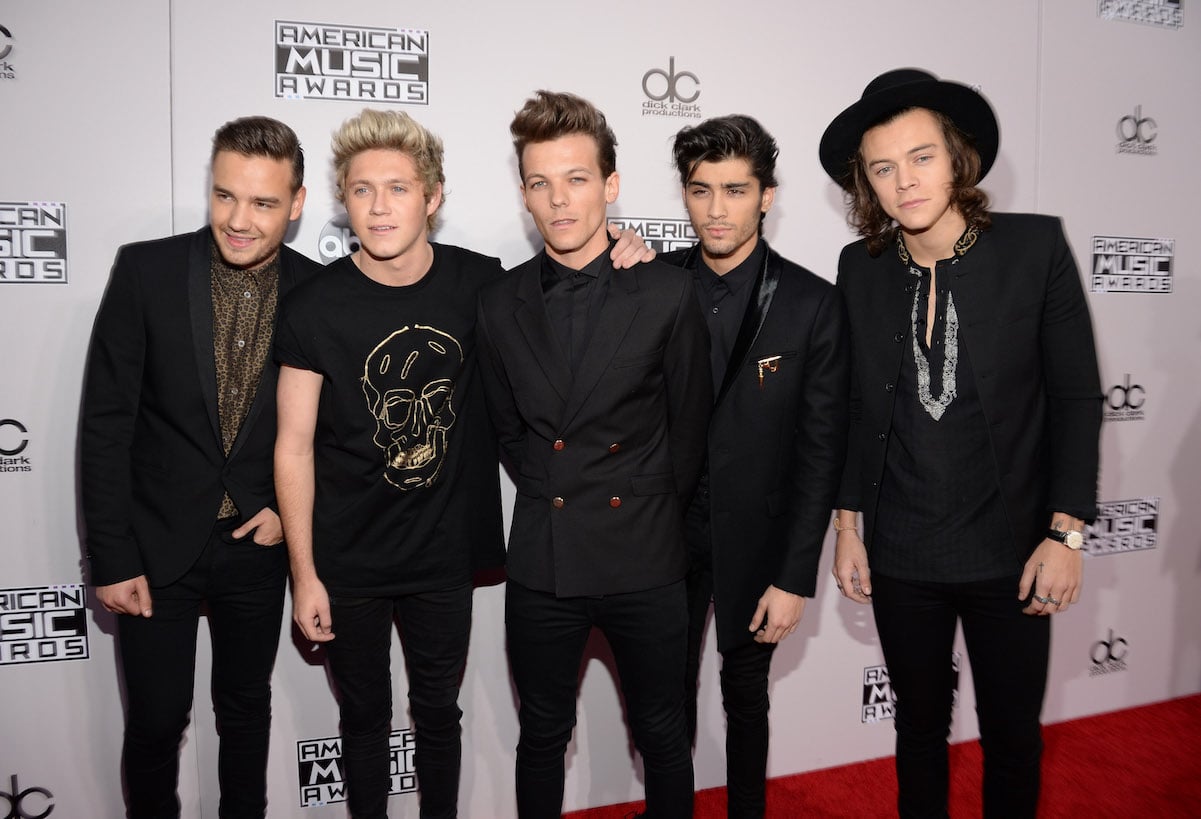 How One Direction members have interacted since their hiatus
Despite being "on a break" for almost six years, Harry Styles, Louis Tomlinson, Niall Horan, Liam Payne, and Zayn Malik (who left the band in March 2015) have shown support for one another in their individual endeavors over the years. One of the most supportive members, Payne, has been especially vocal about his bandmates and appreciation for the band that brought them together.
Most recently, Payne defended Styles, who was being criticized for wearing more "feminine" clothing on the cover of Vogue.
"Oh I thought it was great, I think he's enjoying himself and he's free to do as he wishes and you know I just think that people don't need to be so bothered about stuff," Payne told Capital FM's Breakfast Show, per The Sun.
"There's been a lot more stuff going on this year than whether or not he's wearing the right clothes in someone else's mind," Payne said in defense of his former bandmate. "Just let him go on with it, he's enjoying himself."
And while Payne has continued to make One Direction-themed TikToks and give fans tons of content for the 10-year band reunion, he recently did something that made fans upset.
Liam Payne unfollowed the One Direction band account
Fans noticed on Jan. 26 that Payne unfollowed the One Direction account on Instagram, which made some of them lose hope about a potential reunion for the band.
"Liam unfollowed One Direction on [Instagram] and it broke my heart into pieces," one fan wrote on Twitter. "I'm not f*cking okay!"
Another fan of the band quote-tweeted Tomlinson, who asked how people were doing on Jan. 26.
"Doing fine […] until Liam unfollowed your band's official [Instagram account]," the person wrote.
But that wasn't the only thing that One Direction fans expressed their disappointment about.
Niall Horan unfollowed Liam Payne
That same fan also wrote that they weren't OK due to Horan unfollowing Payne on Instagram. Fans couldn't tell whether Horan's unfollow happened recently or a long time ago — but they're still disappointed by the social media act nonetheless.
"My heart f*cking hurts, did Niall really unfollow Liam, someone tell me it was a long time ago," another person tweeted.
Someone else weighed in by voicing their confusion: "I'm so confused why did Niall unfollow Liam it makes no sense."
The unfollow is shocking to many fans due to Payne and Horan seeming to get along just fine. They participated in an Instagram Live together back in April 2020 and have had no public feuds with one another.
It's possible both Payne and Horan wanted to simplify their social media feeds and could still get along with each other in real life. As for a One Direction reunion? Well, the jury's still out on that one.