This Kate Middleton Dress Was So Controversial That the Palace Had to Issue an Apology After She Wore It
Catherine, Duchess of Cambridge usually gets it right in terms of her fashion choices and keeping in line with the protocol of what royal women are expected to wear on official engagements. But Kate doesn't always hit the mark. In fact, one outfit she wore on a tour with Prince William caused such an uproar that the royals had to explain themselves and apologize for it.
Read on to see the dress the duchess wore and find out why it was controversial.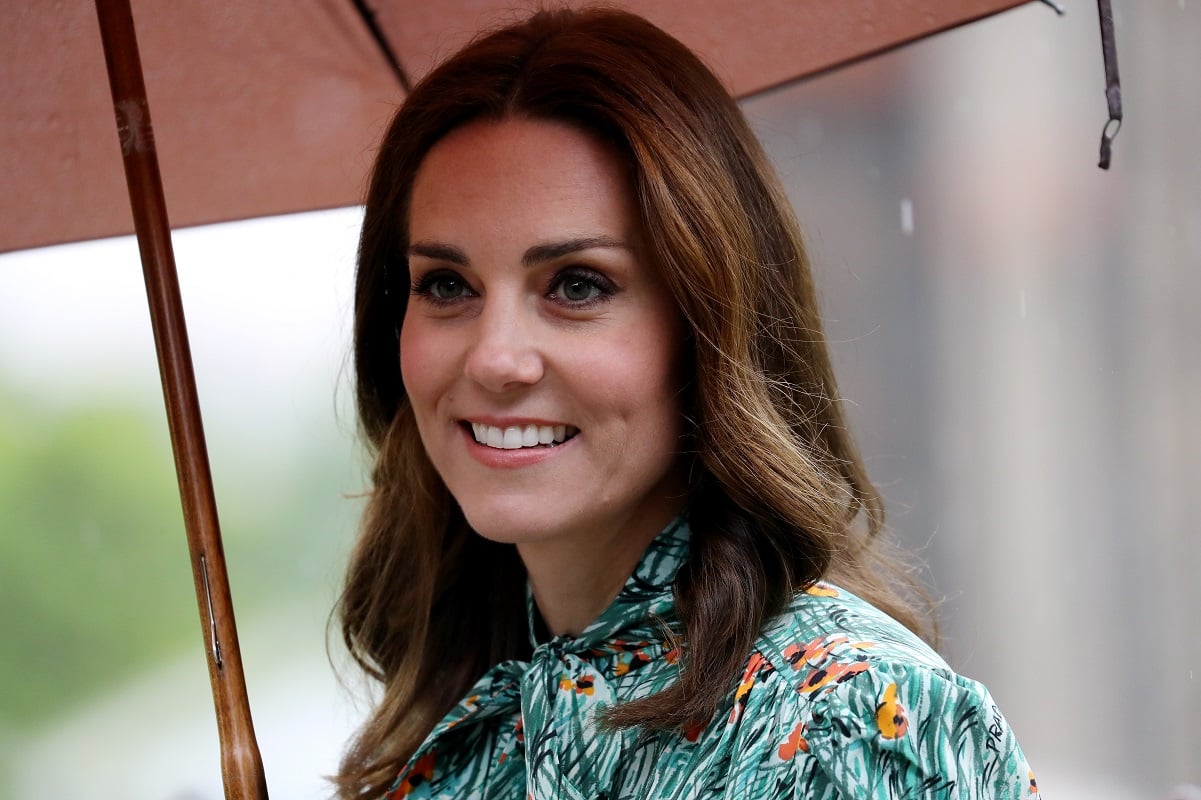 Kate Middleton has begun dressing for her future role
Kate went through a few style transformations since joining the royal family but these days she has really stepped up her game in preparation for her future role.
In 2019, the Duchess of Cambridge began working with a new stylist while Natasha Archer, who she normally works with, was on maternity leave. Kate began working with fashion editor Virginia Chadwyck-Healy to make her wardrobe a bit more fresh and modern.
"Kate Middleton's style has undergone an evolution over the years since she first entered the spotlight as Prince William's college girlfriend," celebrity stylist Lalla Bronshtein told The Express. "In preparing for her role as queen, I think her personal style has developed; she's choosing more fashion-forward looks and becoming more experimental while consciously still dressing as becoming of a future queen."
While Kate is meticulous about her style now one outfit she wore in the past was controversial and caused embarrassment for her and her husband.
The dress she wore that caused controversy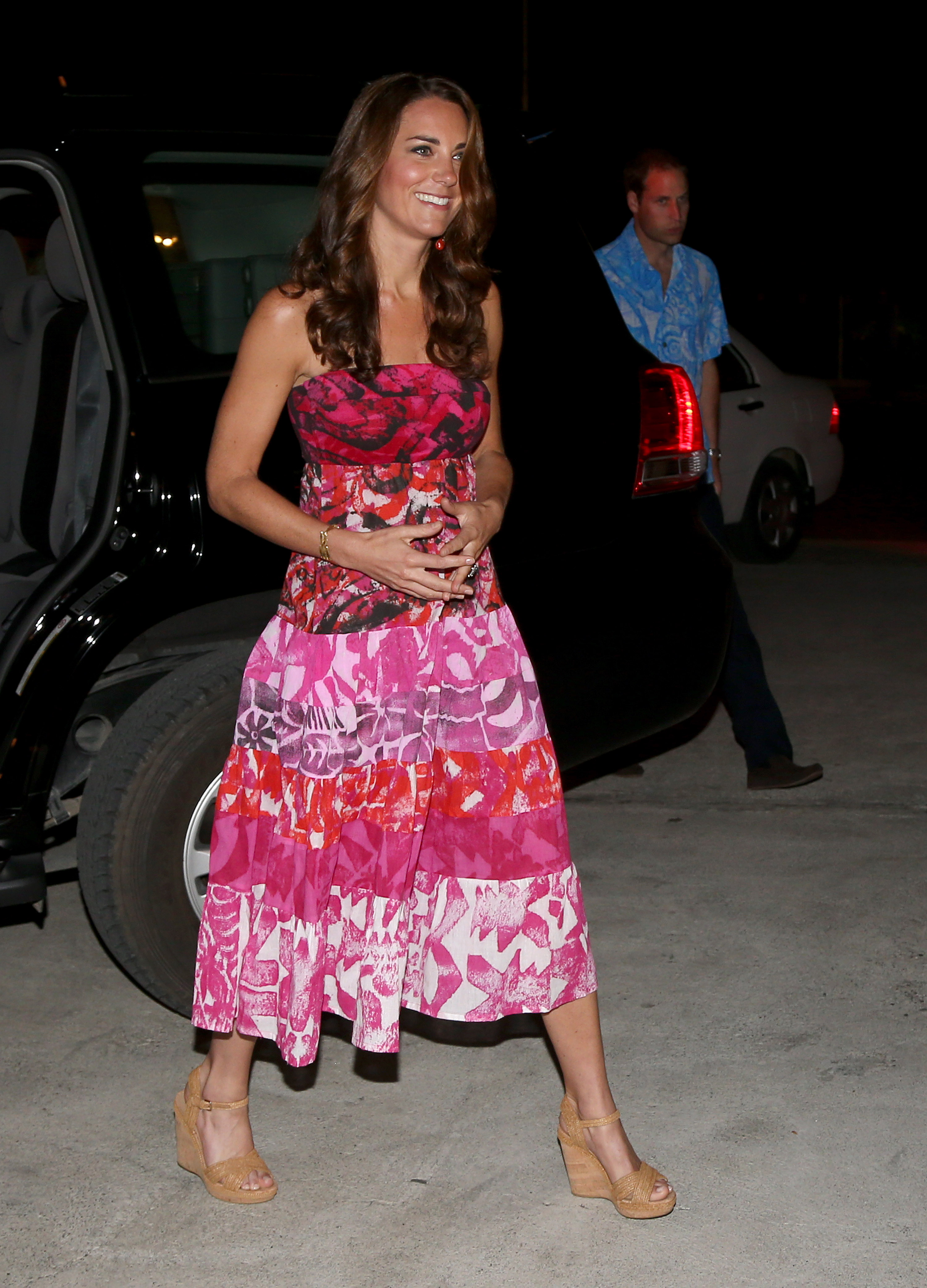 In 2012, the duke and duchess visited the Solomon Islands but their attire is what captured headlines during that royal tour for all the wrong reasons.
When attending an official state dinner Kate was supposed to wear her own frock that she brought with her. However, Vogue noted that she showed up to the affair in an ensemble from the Cook Islands, nearly 3,000 miles further out in the Pacific. And it wasn't just the duchess, Prince William also had on a blue shirt representing the wrong island. This led to Prince Charles' office issuing a statement to explain how the mixup happened.
"We saw they weren't the same design of the traditional clothes we were told would be gifted," Clarence House said in the statement. "So we checked with the Solomon Islands government to ensure the right ones were worn. We were reassured the clothes were correct, and so the duke and duchess wore them to the event. It was not learned until later in the evening that the clothes weren't from the islands. But it was understood that the duke and duchess intended to wear traditional Solomon Island clothes and this was appreciated. No offense was caused."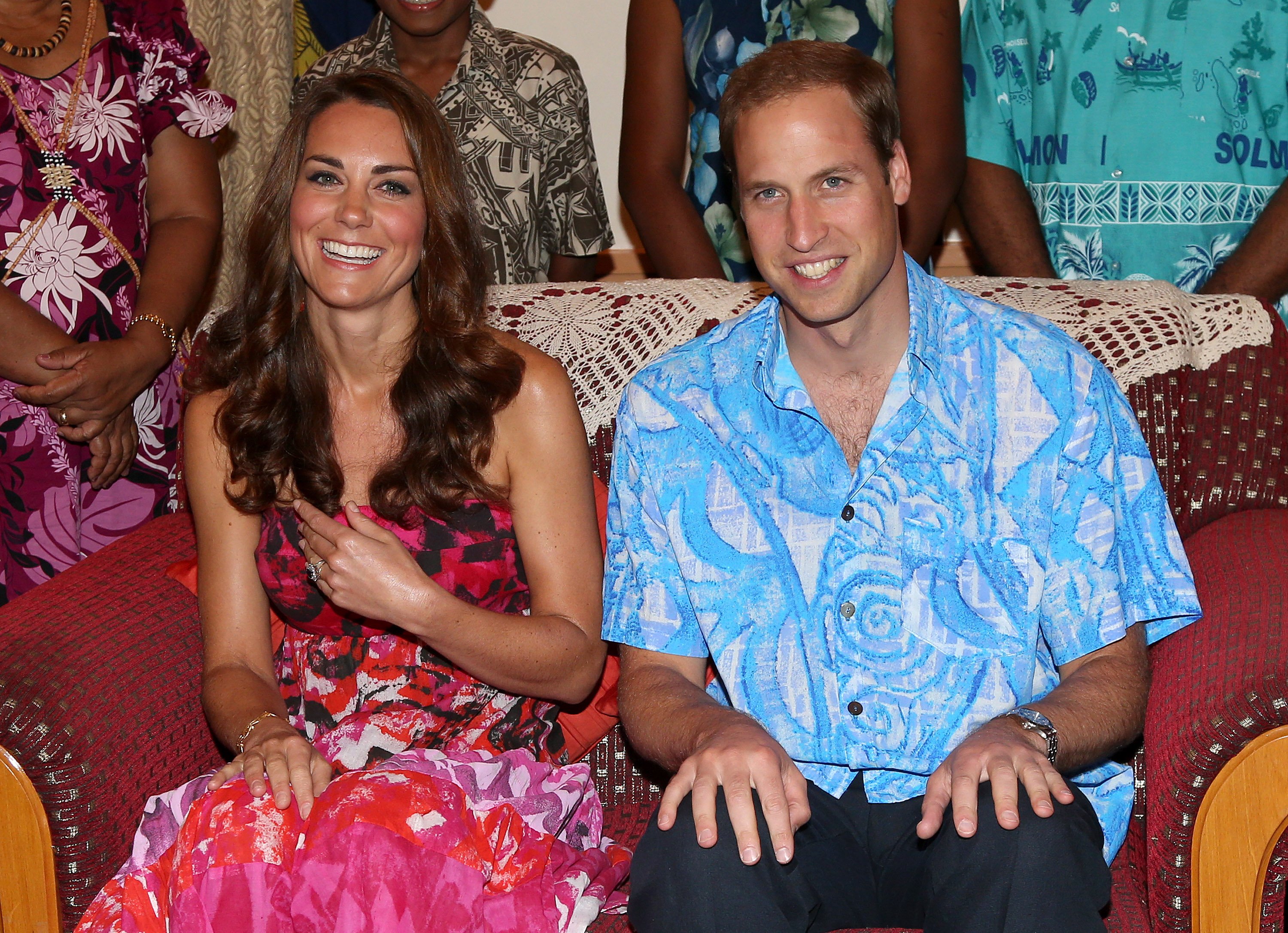 So who was really to blame for the major faux pas? According to Marie Claire UK that was a member of the island's welcoming committee named Kethie Sunder, who entered the pair's room with more gifts and laid out the wrong clothes in the suite.
"We are incredibly frustrated that this situation has come about and see Kethie as entirely to blame," a press release issued by the Solomon Islands' Government House read. "It was completely inappropriate for her to go to Their Royal Highnesses' room, which she filled with various things, causing confusion."