This Kim Kardashian Video Looks So Good Fans Barely Believe It's Real
The Kardashian family is known around the world. Most people know them as influencers and stars of their reality television show, Keeping up with the Kardashians.
While the Kardashian sisters are known for a lot of things, athletics has never been top of the list. However, what many fans don't know is that Kim Kardashian actually released her own fitness DVD series back in 2009. Read on to learn more about Kim's fitness endeavors and why some fans think her DVDs are too good to even be real. 
How did Kim Kardashian get her start?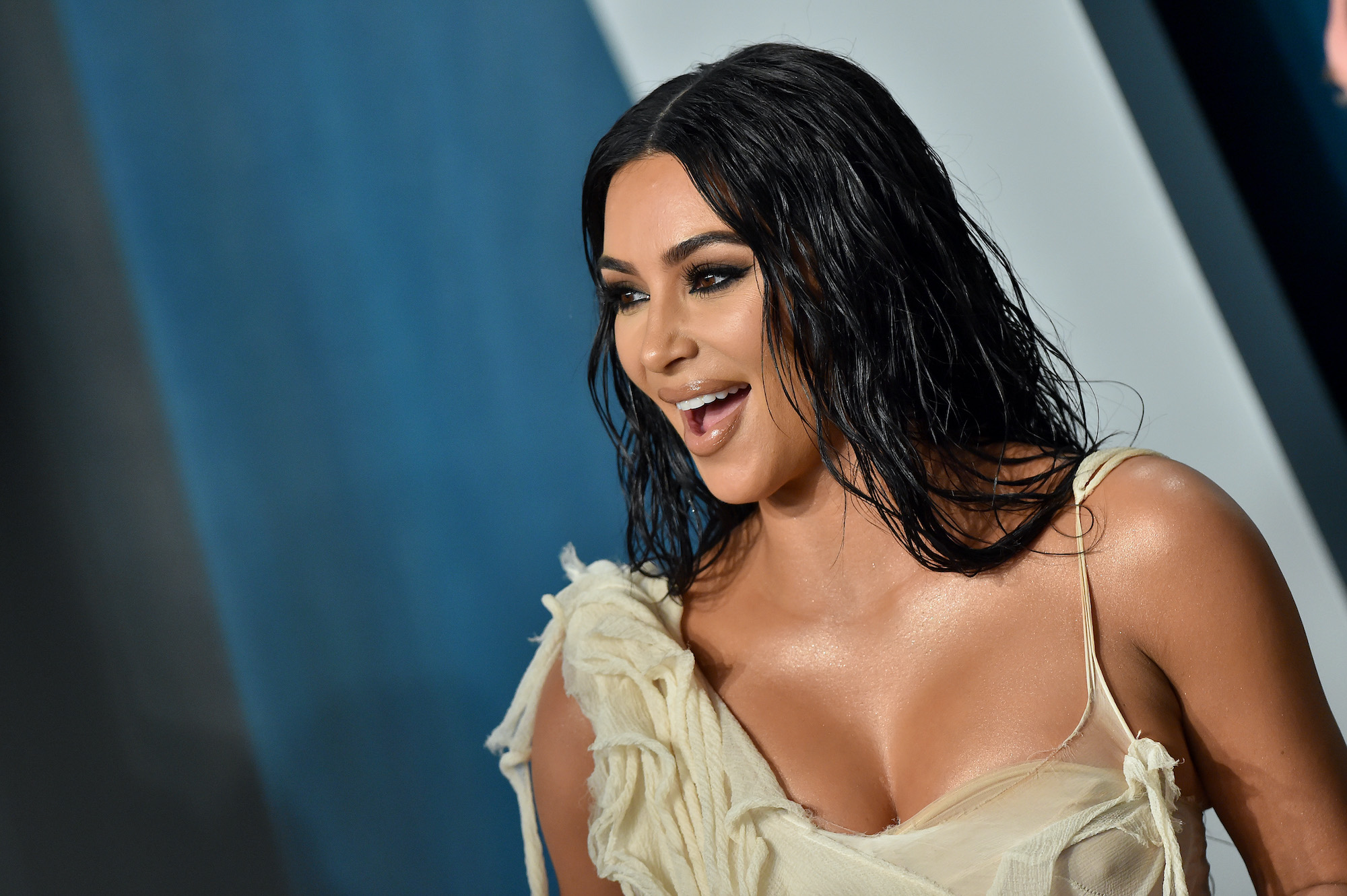 The Kardashian sisters were always wealthy, Calabasas girls. However, everything changed for the Kardashian family when an intimate video of Ray J and Kim Kardashian was leaked online in early 2007. This video thrust the Kardashians into the spotlight.
While many had their doubts,  the Kardashians have managed to stay in that spotlight ever since. 
Following the release of Kim K and Ray J's infamous tape, Keeping up with the Kardashians began airing on E! Network in October 2007. Kim Kardashian and the clan have been on quite a journey over the last thirteen years.
While the initial release of Kim's sex tape may have been devastating at the time, it has ended up allowing her and the entire Kardashian family to build an empire for themselves. 
Kim Kardashian does it all 
The Kardashian sisters got a bad wrap at the beginning of their stardom for being all beauty and no brains. While some people may still believe this about the famous sisters, they have all been able to show they are more than just their looks over the past 13 years.
The sisters have shown that they are masters at branding, business, design, and fashion over the years.  
In 2018, Kim K. decided to expand her career even further. After working for prison reform measures, Kim made the decision to follow in her late father's footsteps and pursue a law degree.
She is currently working on her four-year law apprenticeship and hopes to complete her credentials and become a lawyer in 2022. 
Kim Kardashian: A fitness guru too?
Kim has proven many of her naysayers wrong over the past decade, showing she's more than just another pretty face. However, even though Kim K. and her sisters stay fit and exercise regularly, they still receive flak for not being very athletic.
After some fans stumbled upon a DVD workout series, Kim released in 2009, Fit in Your Jeans By Friday: But Blasting Cardio Step, they took to Reddit to discuss how they couldn't believe that Kim had so much coordination.
One user wrote: "I don't think I've ever seen her move as much as she does here! They are so perfectly coordinated and perfect looking my brain is half-convinced this is an animation lol. Impressive."
Another user chimed in, "I'm legit trying to see if it's a body double." 
While it sounds like some are not quite ready to buy into the fact that Kim K. has any real coordination, she has proven naysayers wrong time and time again.
While Kardashian might not be a true fitness guru, she has been able to hold her own when maintaining a healthy lifestyle and fitness routine over the past several years.
However, from her Instagram workouts, it looks like step workouts may no longer be her go-to like they were in 2009. Regardless of how Kim is staying in shape these days, she looks phenomenal. Especially when considering that she is the mother of four young children and is nearing 40.
If you're ever looking for a good step DVD, you can even pick up your own copy of Fit in Your Jeans By Friday: But Blasting Cardio Step.