This 'Little House on the Prairie' Star Said Jim Morrison Was Her 'Buddy With Benefits'
Though this actor on 'Little House on the Prairie' portrayed a very wholesome character, she apparently had quite an adventurous side.
Little House on the Prairie made household names of several young actors. With Michael Landon serving as executive producer and star, he casted Melissa Sue Anderson and Melissa Gilbert to play his daughters, Mary and Laura Ingalls.
Landon also recruited Charlotte Stewart to portray the small town's teacher Miss Beadle. While her role on the series was the epitome of innocence, Stewart revealed some very interesting stories from her past, including one involving The Doors front man Jim Morrison.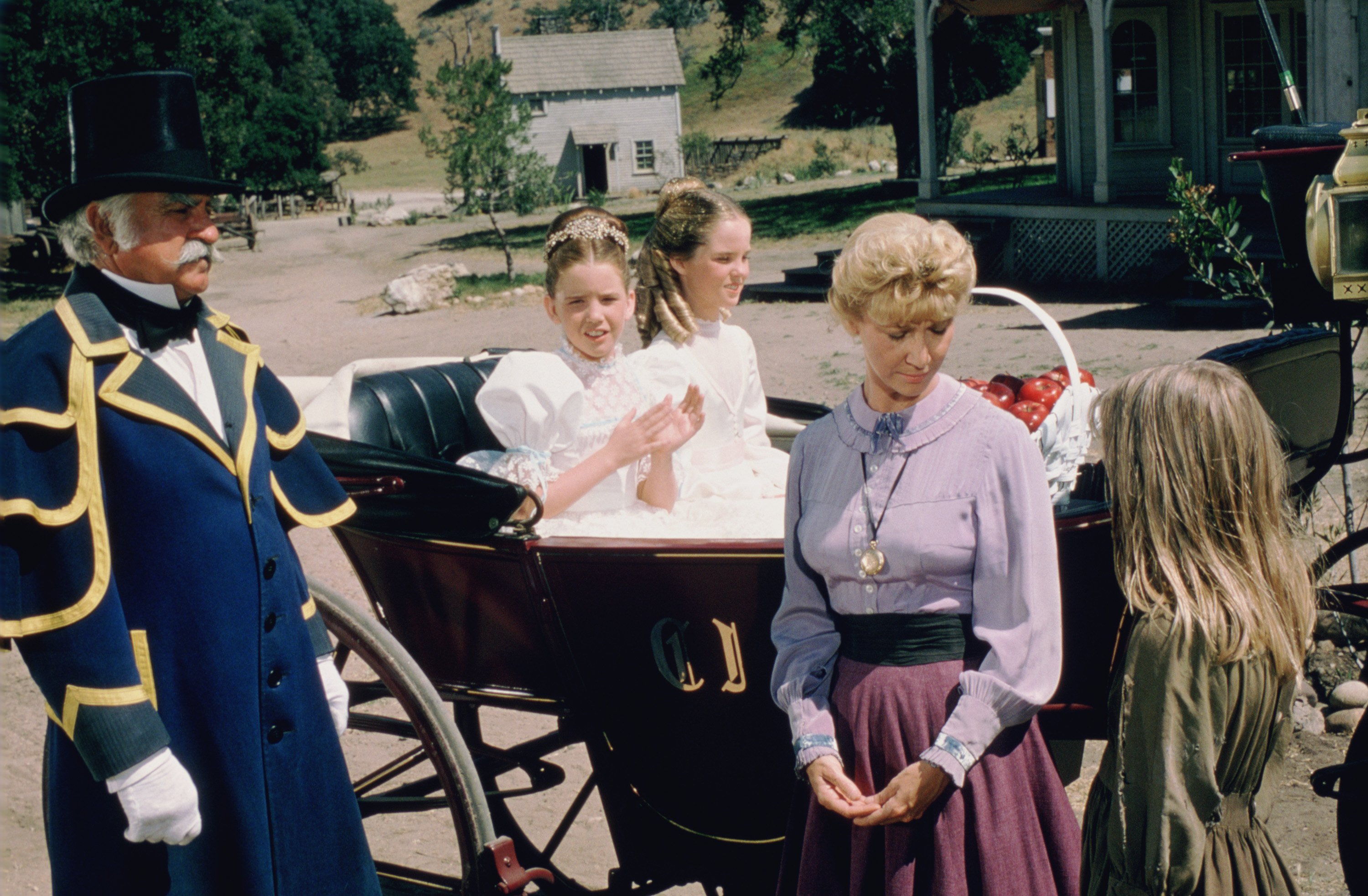 Miss Beadle hung out with Jim Morrison
A young adult during the 60s and early 70s, Stewart was a definite rock fan. She listened to The Doors, but had never seen the legendary group or lead singer in person.
"The first thing I'll tell you about Jim is I never saw The Doors perform, ever," Stewart told Oprah: Where Are They Now? In 2016. "How I missed it, I don't know because I was smack in the middle of rock and roll and all of that, but he became a friend in the early 70s."
Before life on "the prairie", Stewart ran a kitschy clothing store where she would patch up pants for an eclectic clientele. She first met Morrison when he checked out her shop.
"I had a clothing store called The Liquid Butterfly, and one day I came in and there was Jim Morrison," she recalled. "He was just standing in the store looking out the window. We were right across the street from Elektra Records, so there was a lot going on."
Charlotte Stewart and 'The Doors' star had a friendship, plus …
While Morrison was known for his charisma on stage, Stewart considered him more on the brooding, quiet side.
"He was very—he was a loner, you know?" she remarked. "He didn't do a lot of publicity or stunts of any kind. He was a pretty quiet guy." 
Their relationship started out as pals, just hanging out in bars and talking. While no serious commitments materialized, Stewart and Morrison did blur the "friendship" line a bit. 
"We became friends over several weeks," the Little House alum explained. "In fact, we became drinking buddies. I wasn't looking for romance, I wasn't looking for a partner, I was just kind of a buddy he could talk to—well, I call it a buddy with benefits, if you know what I mean."
'Little House' star had an adventure with Jim Morrison before his death
Stewart recalled Morrison inviting her to do some traveling with him when he wanted to escape the spotlight after a run-in with police.
"One day he asked if I would like to go on a trip, because he was facing some pretty serious charges in Florida," she revealed. "He had been arrested there for indecent exposure, and there was a lot of paparazzi around. There was a lot of just hassle in his life, and he just wanted to get away, so we did."
The two drove up the California coast, making pit stops at bars and pool halls during their excursion. 
"There wasn't a lot of talking," Stewart commented. "It was mainly driving, looking out the window at the Pacific Ocean. We went up to Cambria, which is where the Hearst Castle is, took the bus up to the Hearst Castle, and no one recognized him at all."
RELATED: 'Little House on the Prairie': Melissa Sue Anderson Said These 2 Co-Stars Were the 'Most Unlike Their Characters'
Their coastal adventure lasted four days, with Morrison leaving for Europe afterwards. Their mini vacation was their final time together.
"He dropped me off, and I never saw him again," Stewart remembered. "He left soon afterwards for Paris and, as you know, he died there."
Morrison death in 1971 was caused by a heroin overdose.