This 'Lord of the Rings' Star Is a Real-Life Knight and He Didn't Even Want the Honor
This surprising 'Lord of the Rings' actor has a unique title outside of acting.
Lord of the Rings is one of the most popular film series today. It has made billions of dollars worldwide and won over 400 awards. Because of its popularity, Lord of the Rings also ended up turning a number of its actors into household names.
One star, in particular, has accomplished something that many people in the world can only dream of: He was officially knighted by Queen Elizabeth. Read on below to find out who this is and how he came to be a knight.
Ian McKellen was knighted in 1991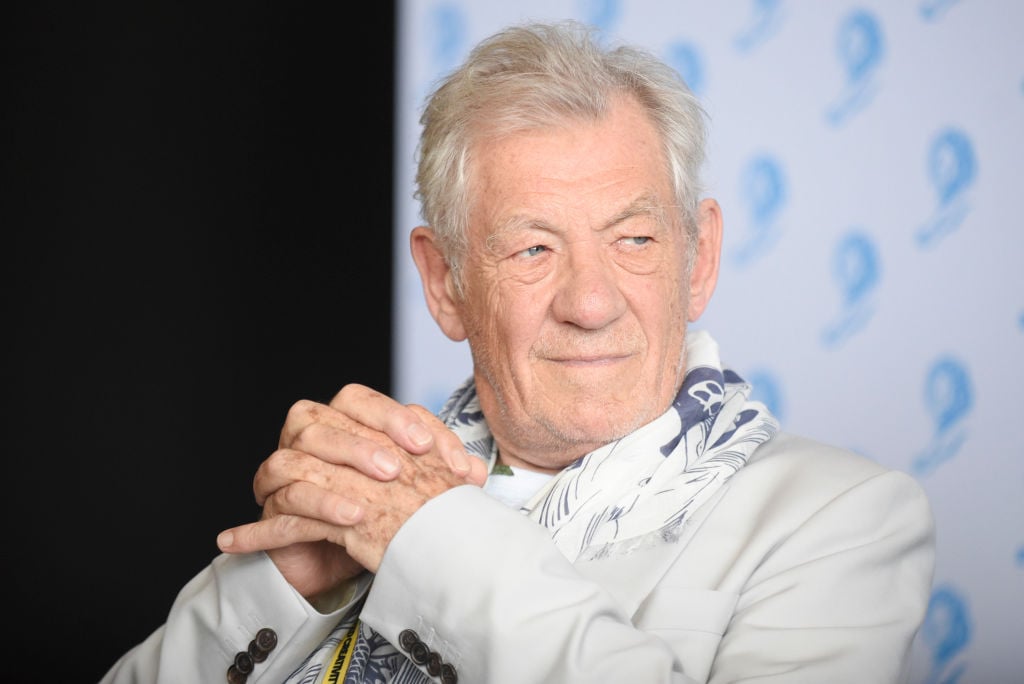 Ian McKellen was knighted by Queen Elizabeth in 1991. He was recognized for his outstanding contributions to the performing arts. His official title is now "Sir."
It's easy to see why McKellen was chosen to be knighted. He has been an active member of the acting world since the 1960s.
McKellen started out by performing in theater shows before moving on to appear in TV series and movies. Some of his most popular films include Richard III (1995), The Da Vinci Code (2006), and Sherlock Holmes (2015). Of course, he is also known for playing Gandalf in the Lord of the Rings and The Hobbit trilogies.
Ian McKellen only accepted his knighthood because of this one thing
Being knighted seems like something most people would accept without a doubt. However, McKellen once shared that he actually would have turned it down had it not been for the fact that he came out as gay in 1988.
"I will always be glad that I didn't accept the knighthood until I'd come out of the closet," McKellen told the Daily Mail. "If you're lying about that central part of your nature, can you be trusted?"
McKellen has actually been a strong supporter of LGBT rights in the United Kingdom. He co-founded the lobby group Stonewall and is an active patron of organizations like FFLAG, LGBT Foundation, and GAY-GLOS. He is also known to support various Pride festivals.
Ian McKellen also considered turning down the knighthood for another reason
While McKellen did not turn down the knighthood on account of his sexuality, he did think about something else at the time as well. In another interview, McKellen shared that he thought the system was a bit unfair.
"It's a very strange system isn't it?" McKellen said. "Actors are more likely to get them than fire chiefs or people who have spent their lives doing charity work, which is a bit unfair, isn't it?"
He considered that it wouldn't be bad to continue being known as Mr. McKellen and that if everyone else turned down the knighthood offer, the system could be abolished. However, McKellen's friends encouraged him to accept it anyway, especially since being knighted could do a lot to help the causes he has been fighting for.
He revealed: "I was very involved with the gay rights movement at the time and I called up three friends to ask them what they thought. The first said that having a knighted, openly gay man added a little more weight to one's ability to push a door."
"The next one said, 'Well, Ian, you deserve it,'" McKellen continued. "And the third? He said, 'Go on Ian, you'll love it.' There was a bit of all three involved in the decision."
Ian McKellen does not like to flaunt his title
Not everyone gets the chance to have a title, but McKellen does not enjoy flaunting his knighthood.
Back in 2010, he shared that he does not like to be addressed as "Sir Ian McKellen." For him, it is simply important for him to be treated the same as the other actors that he works with.
"I don't like to see it in the theater, either," McKellen said. "You don't want to be separated out from your colleagues. On the whole, I ask people to drop it."