This May Be One Reason Why Kate Chastain From 'Below Deck' Dragged Florida State University
Kate Chastain from 'Below Deck' made several shady comments about her FSU loving charter guests. Now FSU fans are fired up.
Florida State University fans were a little heated after watching Below Deck. It wasn't the Thailand heat or the hot crew that got some fans warm under the collar. But instead, FSU fans took issue with the remarks chief stew Kate Chastain kept making about the Seminole -loving charter guests.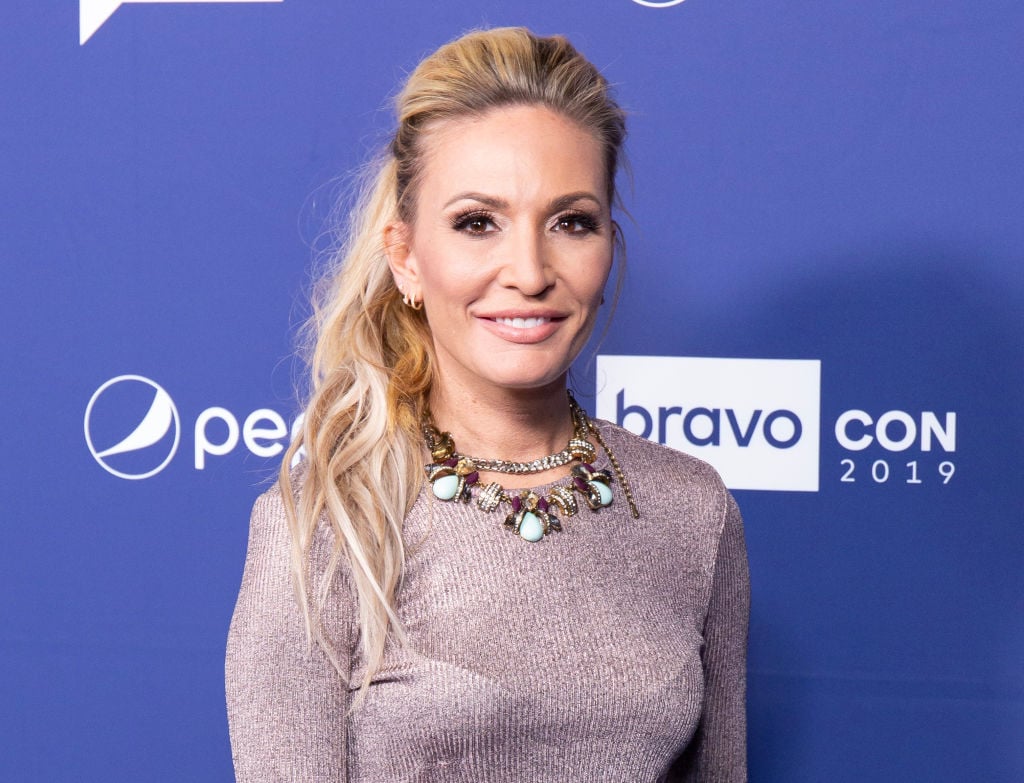 The gloves came off the minute Chastain learned the guests wanted a college-themed charter and all attended FSU. Chastain, a Florida native joked about how no employer gets excited to see a resume with FSU as the alma mater. Plus the crew joked about FSU's well-known party culture lifestyle. "Omg Below Deck has a charter of fsu single guys and the crew is dragging them so bad 'red solo cup service' 'no employer ever said oh fsu grad, great,'" one person tweeted.
But despite feeling a little spicy about the charter, Chastain made it nice. She ordered flower leis in the garnet and gold FSU colors. And she kept her comments to herself. But also to Twitter. Chastain dropped one big clue as to why she wasn't feeling the 'Nole love for this charter either.
She's a Gator
Chastain's lowkey digs about FSU made quite a few Below Deck fans laugh. Especially those who have a love for the University of Florida. "@Kate_Chastain talking about FSU is everything," one person tweeted. "taking the words right out of my mouth."
After the episode aired, Chastain revealed she is a UF Gator … hello, huge rivalry. "In case you didn't notice……I come from a family full of Florida Gators." Deckhand Colin Macy-O'Toole shared a "Chomp" image to her thread. Third stew Courtney Skippon added, "YAY FLORIDA."
Chastain added another hilarious tweet directed at the guest, rather than FSU too. "Seriously is there a specific barber guys have to go to get that 'young republican haircut'? Or do they just say 'give me a deep side part then cut the rest so that I simultaneously look 7 years old and 70 years old.'"
FSU fans weren't laughing
But FSU fans seemed to actually be hurt. "I'm really struggling with my two favorite people from Below Deck liking the Gators. Like this is a truly upsetting moment… like do I have to like Joao and Ashton now," an FSU fan responded.
Fans also hated having FSU dragged on television too. "I don't care if the charter guests embarrass themselves but it sucks that they have to embarrass FSU as well. On national tv…," the person tweeted. Another FSU fan wrote, "@Kate_Chastain DO not drag FSU! Yes we party but our school is fantastic and looks great on our resume, ask all my super successful friends and ME! GO NOLES!"
A number of people said they'd try not to hold the comments against Chastain too. Several remarked that the charter guests don't represent the type of people who attended FSU too. "Please don't judge us good Noles by this dude," one fan wrote. "Love you Kate!!!"
Chastain may have just hit a huge nerve. More than 40,000 students currently attend FSU with hundreds of thousands of grads throughout the country. The Florida Gators are scheduled to play FSU on November 30, which could make for interesting Below Deck trash talk on Twitter.