This Might Be the Real Reason Kourtney Kardashian Hasn't Quit 'KUWTK' Yet
Keeping Up With the Kardashians has been on the air for over 10 years now, and fans have been able to watch the Kardashian-Jenner family go through ups and downs over the years.
However, a few months ago, Kourtney Kardashian announced that the show might go through some changes in the future as she had plans to quit. Kardashian has not officially quit yet, and fans are still not sure when that will happen. There are now some theories as to why she could actually be sticking around a lot longer than viewers were led to believe.
Kourtney Kardashian announced that she wants to take a step back from 'KUWTK'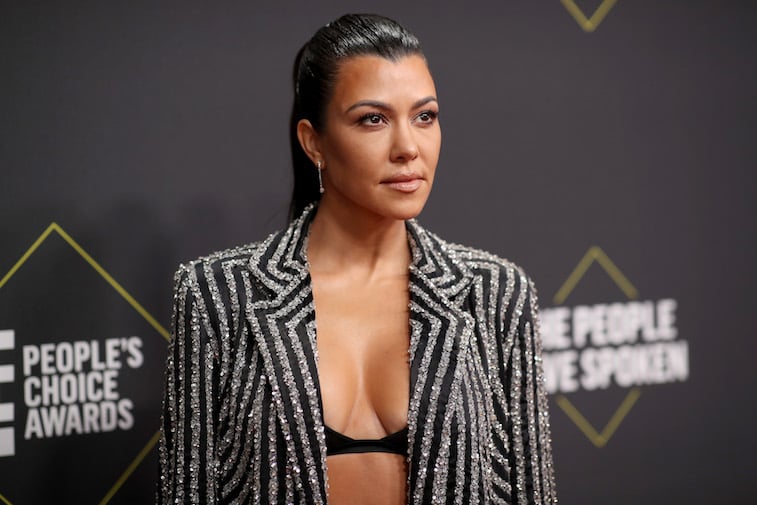 Kardashian is the oldest of her siblings. She was around 28 years old when KUWTK first premiered in 2007, which means that, unlike some of her sisters, she still remembers a large part of her life that did not involve fame and being a celebrity.
In May 2019, Kardashian revealed that, after spending much of her adult life on KUWTK, she had thoughts about eventually leaving reality TV behind.
She told Paper Magazine: "I always say I want to move away someday and just be away from it all. Sail away. No one will ever see me again."
Kardashian also shared that, if she cameras were to turn off on her family tomorrow, she would not feel sad about it.
In November 2019, Kardashian decided to announce her intentions to take time off from KUWTK. She shared that her decision came about because she wanted to spend more time with her three children.
"I just decided to spend more time as a mom and put more of my energy there," Kardashian said.
Yet, she did emphasize that she was not leaving for good, saying: "I'm not saying goodbye. I think you'll have to see more of it on the new season, season 18. It isn't airing yet, but it's being filmed."
Kendall Jenner recently elaborated on Kourtney Kardashian's status on 'KUWTK'
Kardashian's half-sister, Kendall Jenner, recently told fans more about what Kardashian's status on KUWTK currently is. Jenner revealed that Kardashian is not actually leaving the show completely like people believe. Rather, Kardashian is just trying to find a balance between being a private person and a public figure.
"I think Kourtney kind of has boundaries, which is totally understandable," Jenner said on an episode of The Ellen Show. "I've always kind of not let my personal life entirely on the show so it's just kind of always been a thing for me, but for Kourtney, she did at one point let her personal life be on the show so now it's a bit more shift, I guess, for everyone to understand."
Jenner also shared that there is not yet any confirmation that Kardashian will no longer be on the show.
Fans think Kourtney Kardashian still wants money from 'KUWTK'
Some fans have been weighing in on the confusing situation with Kardashian's presence on KUWTK. While it's clear to viewers that Kardashian is getting reluctant about putting her entire life out there for the whole world to see, she still seems to want to stick around KUWTK for the time being.
"[She] loves the money and the lifestyle she's able to afford (eating clean, nice home, nannies) but doesn't wanna work," one fan said on Reddit.
However, many people do agree that Kardashian is one of the most likely members of her family to eventually leave fame for good. Her sister, Kim, has already announced that she might discontinue her reality TV life in 10 years to focus on being an attorney, but it seems that Kardashian's time might come a lot sooner.