This New Song Reminds Ralph Tresvant of New Edition Before the 'Rocky Roads'
The falsetto phenom, Ralph Tresvant of New Edition, has a new solo project cooking. He recently opened up about what music fans can expect from the new album, including one track that reminds him of his early days with New Edition.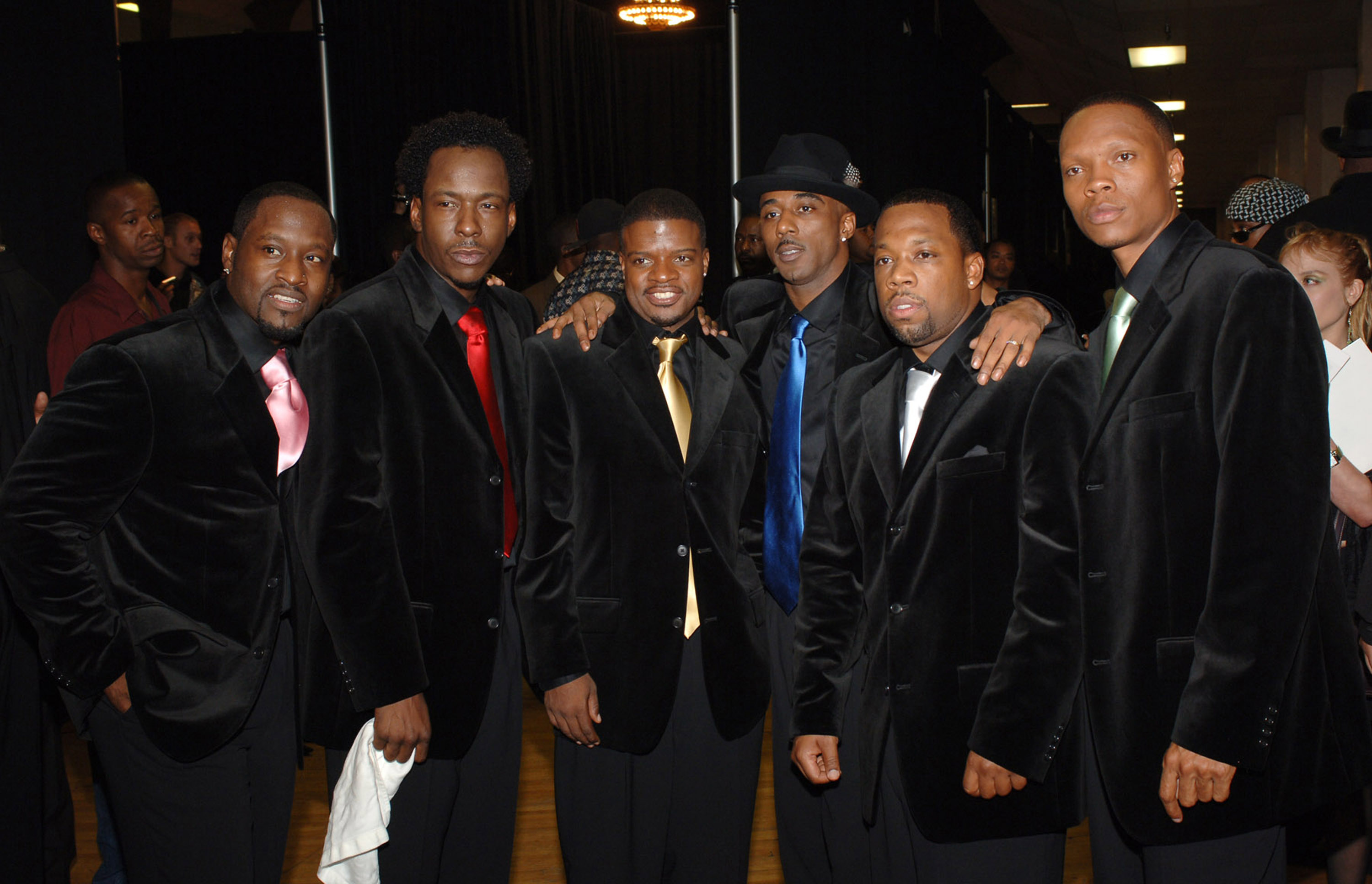 Music icons are attached to work on the 4th solo project from Ralph Tresvant
In an interview with UrbanBridgez, Tresvant dished a few details about his fourth solo studio album, which is in the works. The singer revealed that he is in talks with superstar producer Kenneth "Babyface" Edmonds to work on the project.
Music aficionados will note that Babyface has produced hits for fellow New Edition alums, including Johnny Gill and Bobby Brown, as well as other megastars, such as Madonna and Toni Braxton.
RELATED: Which New Edition Group Member Has the Highest Net Worth?
Also, in the mix of Tresvant's new album are the award-winning producing team, Jimmy Jam and Terry Lewis. Tresvant told UrbanBridgez that he has already worked with the duo on several cuts meant for his presently untitled album. "I can't go in the studio without those guys," the singer admitted.
Besides their past work with Tresvant as a soloist and as part of New Edition, Jimmy Jam and Terry Lewis have also created musical magic with the likes of Mary J. Blige, Usher, and Janet Jackson. Tresvant may not have a title yet, but he already has lots of creative firepower in his corner for the upcoming album.
1 song on the album is reminiscent of New Edition
RELATED: New Edition Is 'Rekindling the Brotherhood,' Says Ralph Tresvant
When asked about a song on the new album that means a lot to him, Tresvant teased UrbanBridgez with a nostalgia-tinged tune.
"One of the songs on there is a song called 'Someday'" divulged Tresvant. "The song, 'Someday,' is a song that's basically talking about holding on. You know? Staying true to what you are. It's reminiscent of [Marvin Gaye's] 'Mercy, Mercy Me' [and] 'Make Me Wanna Holler.' It's kinda got that energy to it." Tresvant went on to call the song "Marvin Gaye-ish," especially since he says the track has a musical loop from the late singer.
"Someday" will also be a special treat for New Edition fans since, according to Tresvant, bandmate Bobby Brown contributed vocals for the song. "He might be pleasantly surprised when he hears it," said Tresvant about Brown, who recorded the vocals about four years before the song was produced for the album.
Aside from the collaboration with Brown, Tresvant told UrbanBridgez that "Someday" has another correlation to New Edition. "There's a lot going on between the family and New Edition. And me and Bobby and the rest of the fellas have had a lot of rocky roads here and there. But that song, every time I hear it, is very special to me because it reminds me of where we were before all of that happened."
RELATED: Bell Biv DeVoe and NKOTB Concert Derailed by COVID-19, But the Show Will Go On (Eventually)