This Oscar-Winning Actress Is Inexplicably Loathed By Fans
The hatred of Anne Hathaway once became so acute that people who disdain her even have a name: Hathahaters. At least as many people who hate the actress love her and are eternally puzzled as to why she inspires such pushback.
There are lots of actresses and other stars who seem perky, bubbly and engaging. There are a good number of actresses who can sing and act. And there are even a few who have won at least one Oscar for doing both. Is it that Hathaway has done all these things? Or is it something intangible that can't be put into words?
What did Anne Hathaway do to haters in their former lives?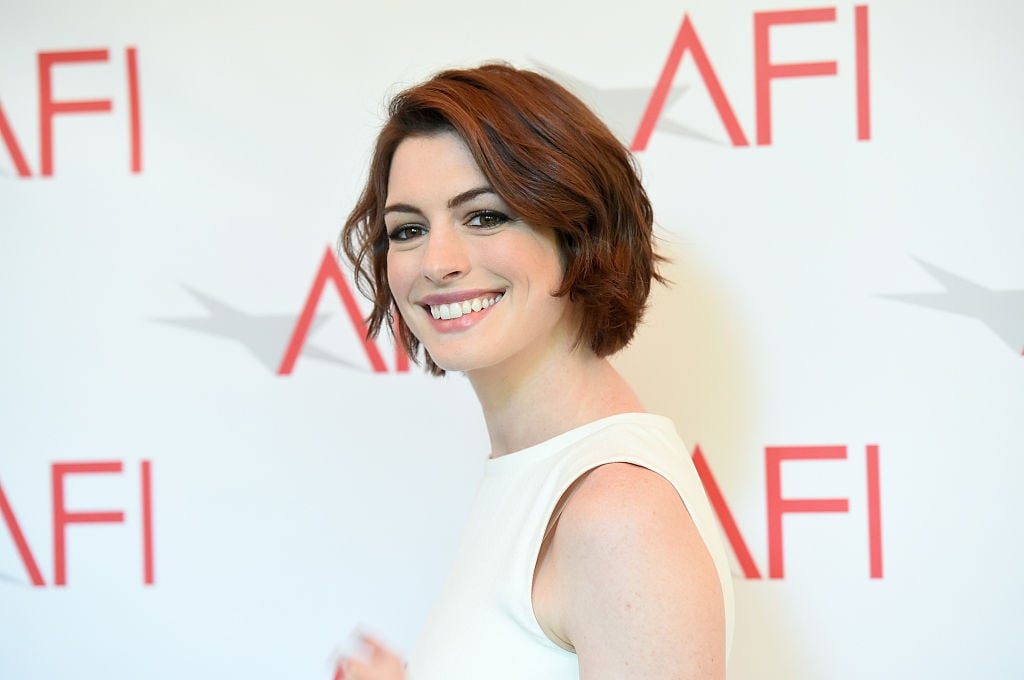 Hathaway first came on the scene in 2001 via The Princess Diaries, playing a geeky teen who is astounded to discover that she's royalty and that her grandma is Julie Andrews. She rose in popularity over the years, graduating to serious fare like Brokeback Mountain while continuing to appear in mainstream comedies such as The Devil Wears Prada.
Then, somewhere along the way, the worm turned the wrong way and people began to push back against Hathaway. This phenomenon became so notable that the New York Times wrote about it in 2013, asking, "Do We Really Hate Anne Hathaway?"
That article quotes one hater who said: "There's something about her that rubs me the wrong way …I feel like she's not a real person."
In other words, to some people, Hathaway is too good to be true. Even her attempts to go darker cut both ways, with her Les Miserables performance winning an Oscar, but with haters only jeering louder as a result. It seems a lot of people still haven't forgiven her for co-hosting the 2011 Oscars with James Franco.
How does Anne Hathaway respond to haters?
After initially attempting to ignore the blowback, Hathaway did finally respond to her anti-fan club, focusing on the night she won her Oscar. In an Instagram post, she wrote: "I had full blown laryngitis and had to sing, and a bunch of corny haters were getting lots of attention from the media for being haters but you know what? It was still the best."
In other words, Hathaway has powered through it simply by continuing to be herself. And for many that works.
Now, just as it was once cool to crack on Hathaway, it has become cool to come to her defense, with this Vox piece decrying haters for being sexist. And the phenomenon is hardly unique to Hathaway. When some celebrities become very popular, and especially when they seem to do so very fast, there is always a backlash. It's human nature.
Some reviewers have noticed that although Hathaway has made her share of bad movies like Bride Wars and Serenity, she cannot be credibly accused of phoning her performances. Even if the material is beneath her, she always sells it. One recent performance, in the Amazon series Modern Love, could be read as a response to those haters, with Hathaway playing a bipolar woman who is irrepressibly lovable one day and dark and sullen the next.
What is Anne Hathaway doing next?
IMDB lists two Hathway performances set for release this year. One is for The Last Thing She Wanted, in which a DC journalist loses control of her life after she becomes the subject of the very story she's trying to investigate. The other performance is the grand high witch in a new version of The Witches, which had previously been made into a movie with Anjelica Huston.
For now, at least, the hatred of Hathaway seems to have subsided. The last movie in which her character was front and center, The Hustle, was a remake of Dirty Rotten Scoundrels that didn't make much of a splash one way or the other. But no matter what she does, she has die-hard fans who will quash the haters. Either way, Hathaway's not going anywhere.