This 'Rock of Love' Star Is Reconnecting With Fans
Lacey Sculls (née Conner) is best known as the villain from Rock of Love With Bret Michaels Season 1. Most viewers despised Sculls's manipulative attitude. Ironically, that's what helped her get as far as she did in the competition to win Bret Michaels over.
Now, more than 10 years later, Sculls has over 8,000 subscribers as the host of the Talk of Love podcast. Sculls spoke with Showbiz Cheat Sheet via Zoom about the podcast and what it means to reconnect with reality TV fans.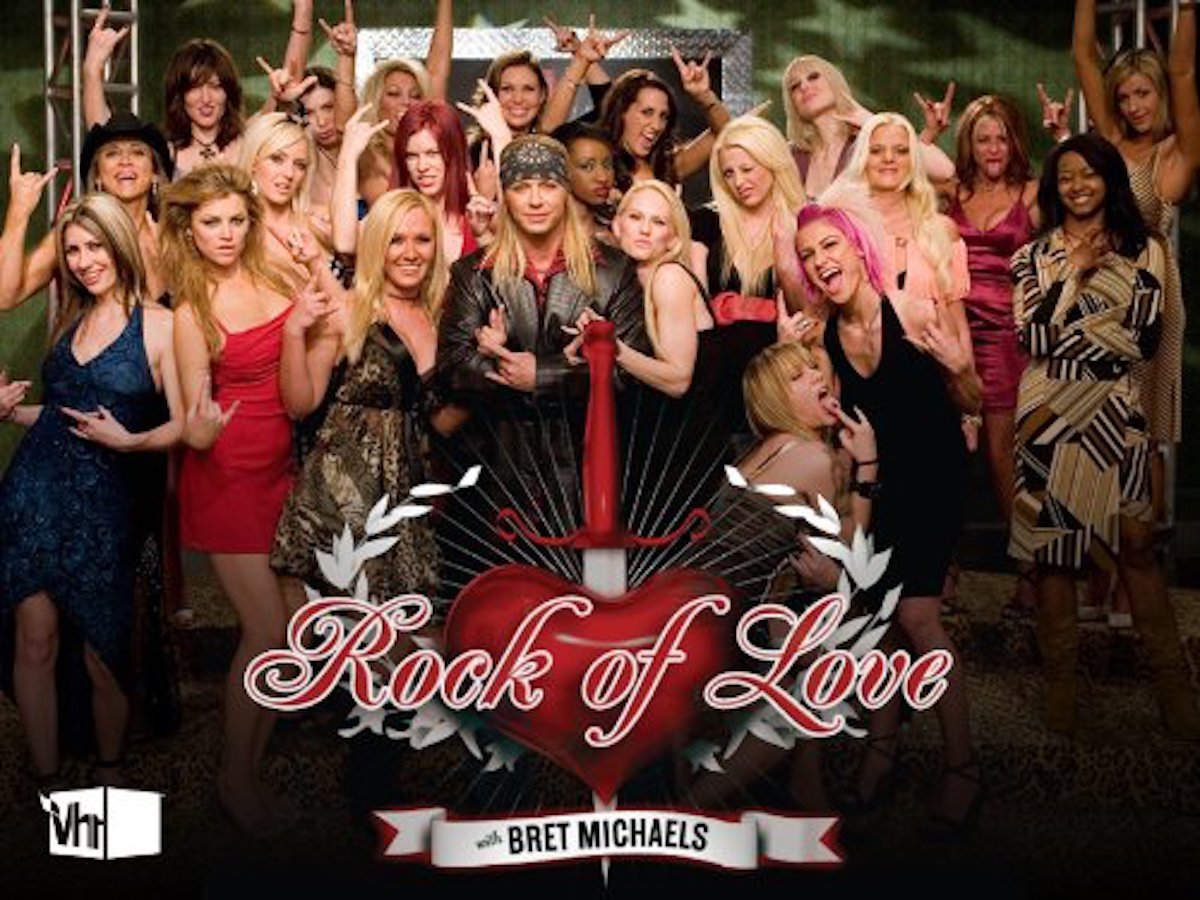 Lacey Sculls hosts the 'Talk of Love' podcast
If you were a fan of any of VH1 — particularly the Of Love series, Charm School, or I Love Money — you'll enjoy Sculls's podcast. Each week, she invites a new guest from the massive pool of VH1 cast members to talk about their time on reality television.
When the podcast debuted in February 2020, Sculls had a co-host — her Rock of Love co-star, Heather Chadwell. The two have since gone their separate ways, but Sculls continues to produce new episodes each week.
'Rock of Love' fans love the 'Talk of Love' podcast
Despite being the villain on season 1 of Rock of Love, Sculls says the podcast's feedback has been nothing but positive.
"I was really, really surprised at how receptive people have been to the podcast and to me specifically," Sculls told Showbiz. "The feedback has been really great."
To keep the podcast running, Sculls accepts contributions from fans. Those who contribute are rewarded with exclusive Talk of Love content. The highest tier of contributors get to speak with Sculls via Skype each month.
Lacey Sculls enjoys connecting with 'Rock of Love' fans
Sculls has enjoyed her journey as a podcast host so far. But what she really values out of the experience is getting to talk directly to her fans.
"[One of my favorite things] is that I do 30-minute Skype chats once a month [with my] monthly contributors," Sculls explained. "Through this, I've really gotten to know these people well."
Sculls says she was surprised by her fans, who come from all walks of life.
"I've gotten to know who everybody is, [and] I am so impressed by the people who are fans of these shows," Sculls said. "Just based on who's watching the podcast — these are like intellectuals and artists and activists."
Sculls is excited to continue chatting with her fans on a monthly basis, as well as meeting new contributors in the future.
'Rock of Love' fans have helped create the 'Talk of Love' community
Sculls was part of a reality television show that aired more than 10 years ago. But Rock of Love fans are still interested in what she and the rest of her VH1 cohorts have to say. Thanks to Sculls and the Talk of Love podcast, Rock of Love fans now have a community.
For Sculls, the basis for this community is rooted in a love of music.
"All of these shows — Rock of Love, Flavor of Love, all of them — they have created this community of people that [started] because we all love music," Sculls explained.
With Bret Michaels at the forefront of Rock of Love, Flava Flav starring in Flavor of Love, and Ozzy Osbourne's wife, Sharon, turning the women from these shows into proper ladies in Charm School, music fans were immediately hooked.
RELATED: 'Rock of Love': How Tiffany Carmona Got a Second Chance on the Show
"That's what drew us in is because we all love music," Sculls said. "But it's just cool to see the type of people who love this — they are really awesome people."
Sculls can't wait to connect with fans of the VH1 series each week. Find new episodes of the Talk of Love podcast on YouTube and anywhere podcasts are streaming.